Goldfinch Class News
Welcome to Goldfinch Class. This half term our learning is linked to the theme The Land Of Far, Far Away.
Please remember to practise reading and writing the sounds and words sent home weekly in the blue exercise books along with your handwriting. Use the spellings app on the VLE to practise reading words in a fun way.
Week Beginning 14th May
We listened to different versions of the story 'Beauty and the Beast' this week and then had a go at writing our own beast stories. We also threaded beautiful necklaces for Beauty. Some of us even created repeating patterns, repeating colours and/or shapes.
We enjoyed setting ourselves different challenges in the maths area. We tried to see what we were able to achieve within one minute. We used a sand-timer to keep time and kept a close eye on when the sand had run through because then it was time to stop! We had challenges that involved sorting, counter collecting, collecting one colour of toy fish with tweezers, tower building and one person decided to see how far they could chant in 5s - all the way to 120!
In RE we continued our thinking abut special places. We watched a video clip about church and talked about what we could see and what the people were doing and why. We talked about our own experiences of church and drew pictures to show our learning.
Week Beginning 30th April
Many of this week's activities were linked to the traditional story, Little Red Riding Hood. We wrote our own stories and weighed Red Riding Hood's fircones using farm animal counters and gram weights as units of measure.
We also made our own teacups using clay. We tried hard to shape and mould and thought carefully about how to decorate our cups.
Week Beginning 16th April
Hello everyone. We hope you had a super Easter break. This term we begin a brand new theme 'The Land of Far, Far Away.' Our learning will be linked to nursery rhymes and traditional stories. Our story for this week was 'The Enormous Turnip.' We have printed pictures with fruit and vegetables and tasted different foods from around the world.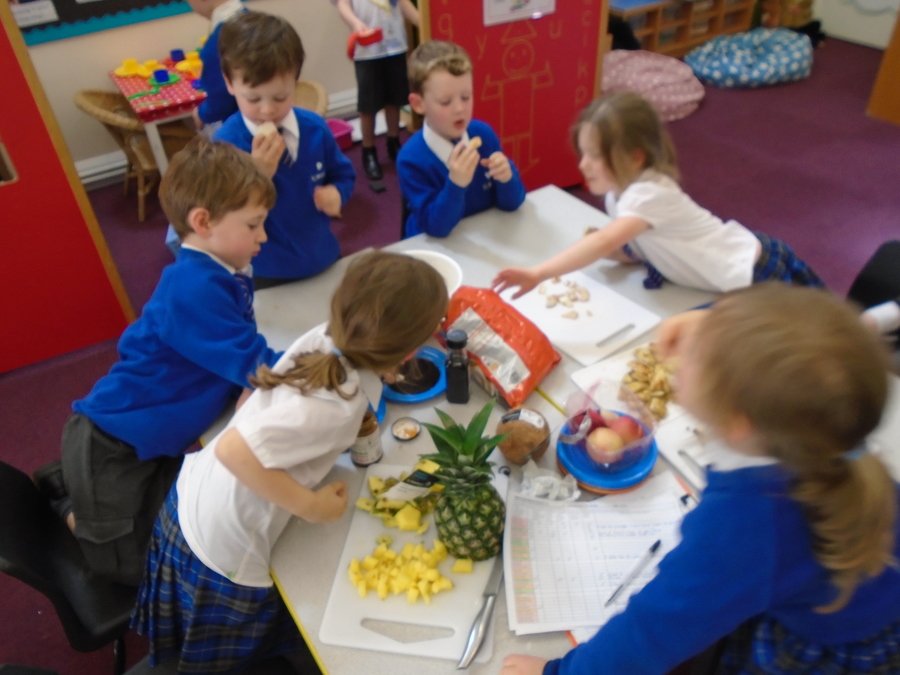 We made some amazing creatures, carefully choosing fruit and vegetables to reflect different features and fixing them together with matchsticks.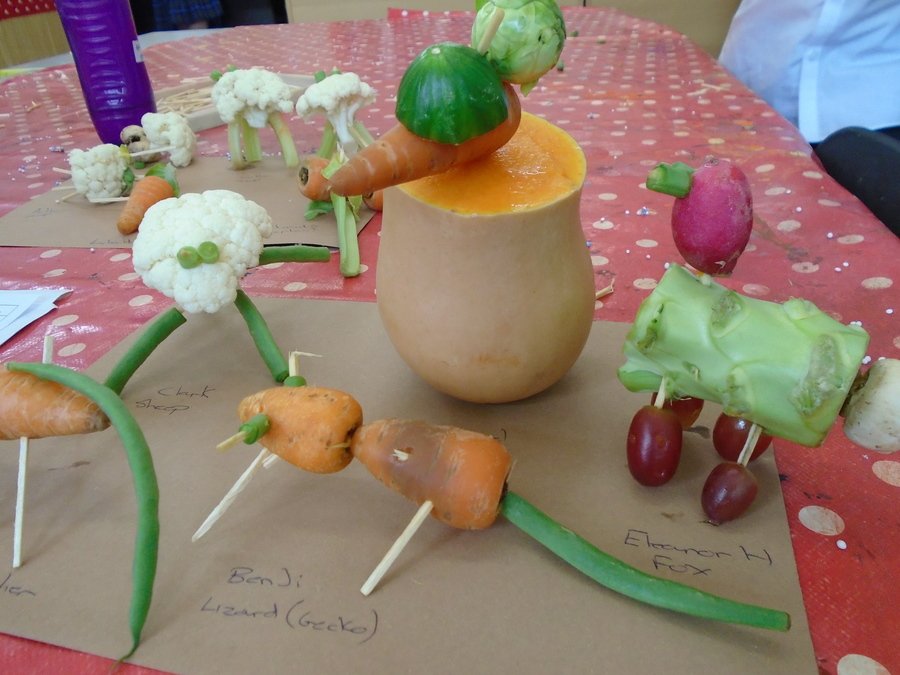 In maths we have been learning about sharing sets into equal groups. We pretended unifix cubes were our favourite fruits and vegetables and shared them out amongst some of the story characters, making sure that all had the same number to keep things fair!
We have also planted our own runner beans seeds and over the next few weeks we shall be watching carefully for any changes we spot.
Week Beginning 5th March
This week we have been learning about the job of firefighters, their fire engines and the equipment they use. We have drawn and labelled our own fire engines and we have loved pretending to be firefighters while also learning to use everyday capacity vocabulary.
We also constructed some fantastic model fire engines and explained to Mrs Holmes how to make them move.
In RE we are learning about meals that Jesus shared. We listened to the story, The feeding of the 5000, and we talked about who we like to share our meals with. We decorated some biscuits and then we re-enacted the story, sharing out our biscuits to help with our retelling - delicious!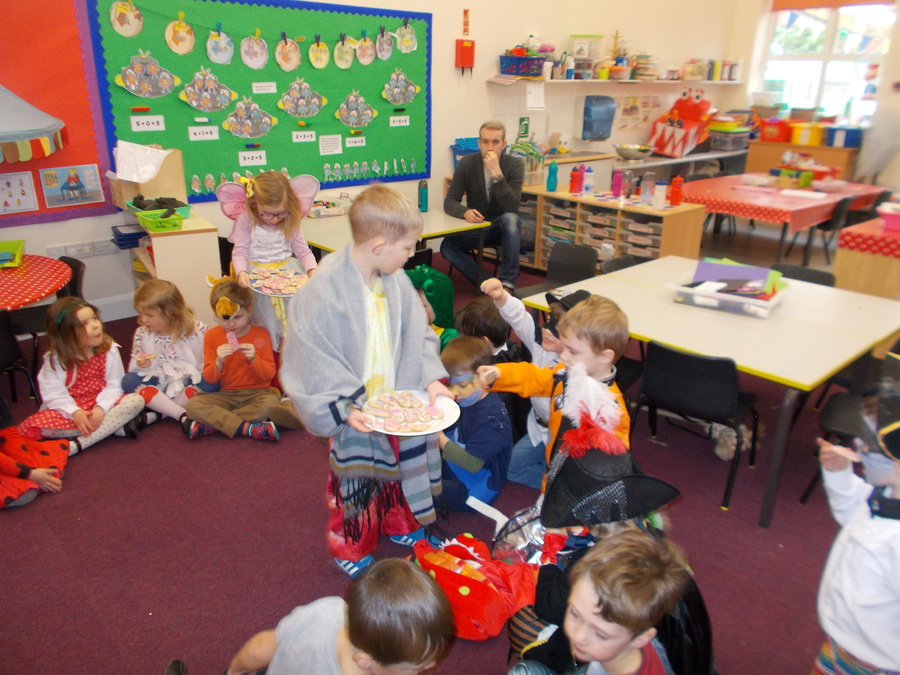 On Friday we all dressed up as our favourite Julia Donaldson characters. We had a parade in the hall with the rest of the school. We even got to meet the Gruffalo! Thank you, parents, for all your hard work to dress your children in some brilliant costumes!
Week Beginning 19th February
We hope everybody had a lovely half term break. This week we began our brand new theme, People Who Help Us. We concentrated on people who help us in school. We painted some very colourful portraits of the staff at St Mary's - some are on one of our display boards. Our role-play area is now a school and we have had great fun pretending to be teachers, taking the register, practising letter sounds with 'our class' and setting challenges!
We looked at different signs to inspire our writing activity this week. We tried to work out their meanings by the words and symbols and we talked about where we might find them. Then we wrote our own signs for school and added symbols trying really hard to write all the sounds in the words and to remember to leave finger spaces between words.
We also explored pushes and pulls in the indoor and outdoor classrooms. We discovered lots!
In maths we have been learning how to count on from a larger number. We used toy cars to help us with our learning and some children recorded their work in their own way.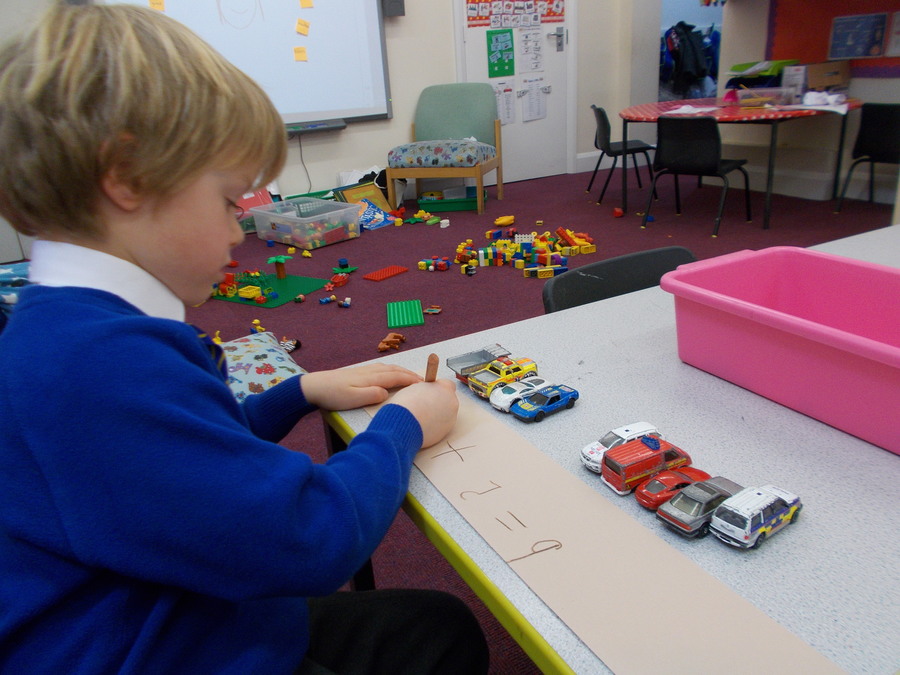 Week Beginning 29th January 2018
We listened to the story 'Aliens Love Underpants' this week and it inspired all sorts of ideas for the making of our own aliens, some of clay, some of collage materials. What a weird and wonderful collection they make!
During our maths sessions we have talked about time and clocks. We have read and made o'clock times on plastic clocks, set o'clock time challenges for our friends and enjoyed making our own clocks to practise our time-making skills.
Week Beginning 15th January 2018
Thank you so much, parents, for sending in junk items for our model spaceships and rockets. They look terrific and we had so much fun making them. Before we started, we talked about what we might like to include and we had suggestions such as a ladder, doors, windows, jets, booster rockets, a roof and some fiery flames. We worked hard on our designs and got to grips with some very sticky masking tape to help to join the junk items and keep our models strong and sturdy. Great work everyone!
We had to help an astronaut this week. We had a letter asking if we might be able to discover a good material for his space rocket that his magnetic boots would be attracted to. We sorted a variety of materials using magnets and decided that metal would be best.
We practised our hockey skills in the field with the coaches this week - luckily the weather was kind to us that day!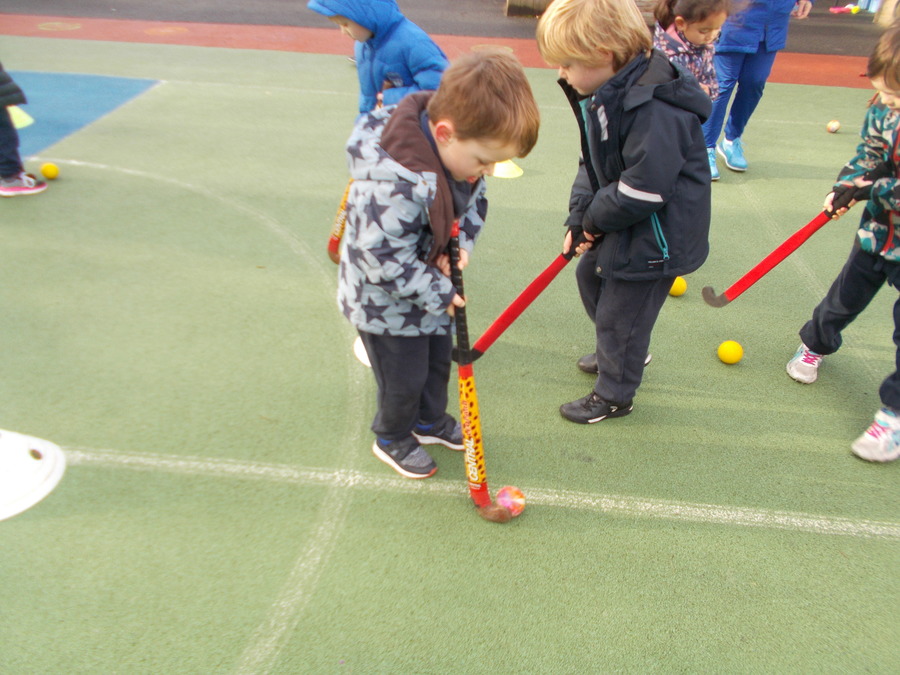 Week Beginning 1st January 2018
Happy New Year everybody. This week we began our brand new theme, Outer Space. We were excited to role-play a journey to space in our imaginary space ship. We stopped off at a space station and we even got out and had a walk on the moon!
We have enjoyed exploring our small world space rocket and space centre, making up different stories as we played together.
In maths we have been working on measuring length. We cut out and ordered paper spacecraft by length and then we measured each using unfix cubes. We talked about our work using words like longest, shortest, shorter than and longer than. We wrote numbers to show our measurements.
We have had fun looking at the items on a space exploration table. We looked at books, pictures, video clips and explored activities on the chromebooks such as labelling the spacesuit of an astronaut. We thought about questions that we might like to find answers to eg What do astronauts eat? How do rockets work? Who went to the moon?
Our role-play area is now a space station and a rocket. I wonder what adventures we might have in there?
Week Beginning 4th December
Well, all our hard work paid off! Goldfinch Class performed their Christmas Nativity play wonderfully. We remembered our words and sang beautifully. Great job children! Your families and teachers are very proud of you all!
We have enjoyed making Christmas tree Christmas cards this week. We had to cut carefully and choose colourful sequins and paper shapes to decorate our creations. Then we wrote our Christmas messages inside. The cards look beautiful.
We have made repeating pattern paper chains to decorate the classroom and we also created some lovely hanging decorations which involved using a hand tool to make a hole - they will be finished next week for all to see.
We had such fun exploring ice shapes. We talked about and described what we noticed and tried to think of reasons for why the ice shapes seemed to be changing to water.
Week Beginning 27th November
We enjoyed listening to the story 'One Snowy Night' about Percy the Park-keeper and his animal friends. We talked about how we knew the story was set in Winter and we paused at different points in the story to suggest what we thought might happen. We talked about our favourite characters and favourite parts of the story. Then we composed and wrote our own sentences to retell part of the story trying hard to hold the sentences in our heads and sound out to spell.
We thought about the journeys that we have been on ourselves and then we talked about the long journey that Mary and Joseph went on from Nazareth to Bethlehem that first Christmas time. We listened to the Christmas story and enjoyed singing our songs that we will be performing next week during our nativity play.
On Friday the Life Education Centre came to visit and we all enjoyed learning about the different parts of our bodies and ways to stay fit and healthy.
Week Beginning 20th November
This week we began to learn about the season of Winter. We have sorted clothes by season and written seasonal poems. We have also begun rehearsals for our Christmas Nativity play, Born In A Born. We are practising speaking our lines loudly and we know almost all the words to all the songs!
In maths we have been working on practical addition and subtraction, finding answers to problems by combining groups of items and counting them all up and then taking some away and counting those left.
The children are working hard at their archery skills and have learnt to load their arrows independently, aim and fire at the target.
Week Beginning 6th November
We have been exploring and investigating signs of Autumn - we have looked closely at fir cones, conkers, leaves, sycamore seeds, pine needles and acorn cases and talked about what we see when we look at them through magnifying glasses. Perhaps you could bring in some items for our Autumn table.
We also used some of the fir cones to make creatures, adding feathers, pipe-cleaners and googly eyes. What an unusual collection!
We have been working on numbers this week - reading, writing, ordering and even filling in missing numbers from a sequence.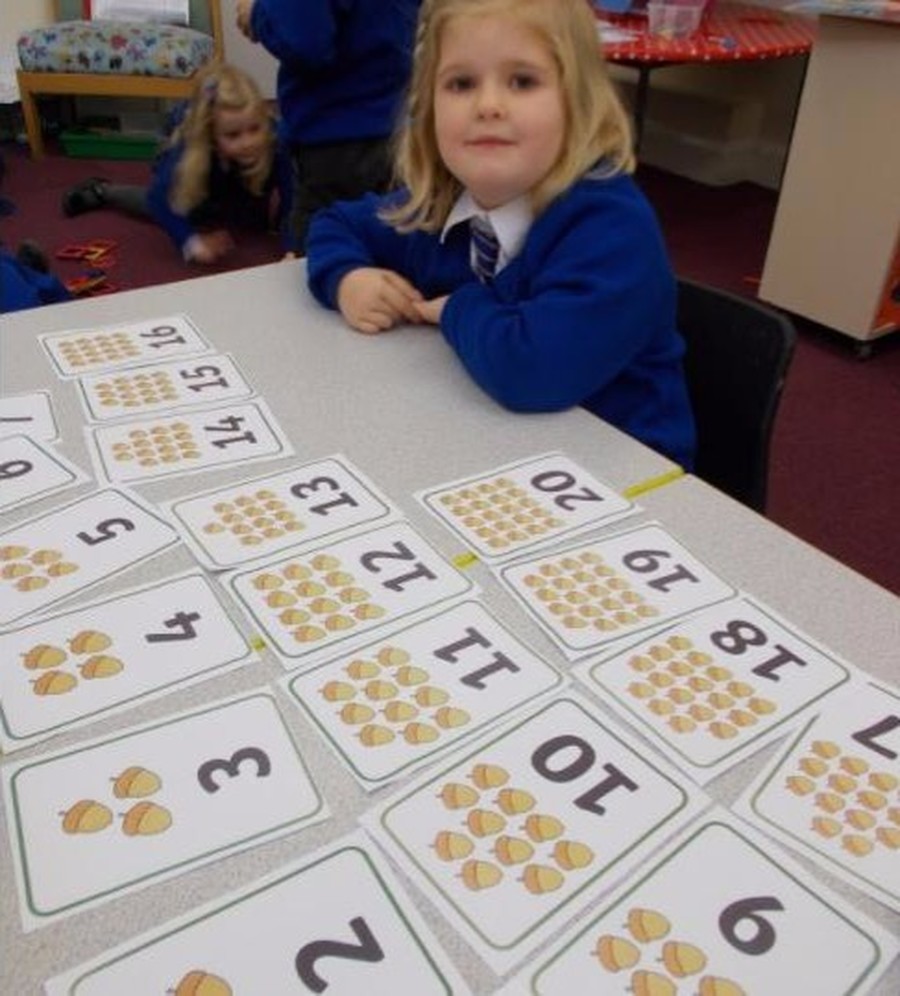 On Friday we learnt about Remembrance. We talked about ways to help us remember people affected by wars and we made our own poppy wreath.
We also enjoyed a fantastic show on Friday - 'The Snowdragon' at Frensham Heights School to which we were kindly invited. The children thoroughly enjoyed the experience and were beautifully behaved. Thank you to our adult helpers who accompanied us - we hope you had fun too!
Week Beginning 16th October
We have enjoyed a week of activities linked to birthdays this week following the story 'Kipper's Birthday.' We have written party invitations, party lists, made party crowns, played party games and even made tasty jam sandwiches.
We have learnt how to use a balance to help us compare birthday presents by weight. We tried to talk about our learning using words like heavier than, heaviest, lighter than and lightest.
We have also had great fun using torches to create different shadows on the floor, on the walls, in a shadow box and even on the ceiling! We investigated how we make big shadows and small shadows and we talked about different sources of light - the children named the sun, the moon, stars, traffic lights, fire, ceiling lights, table lamps, the television and a volcano when it erupts.
Some of us made repeating pattern birthday wrapping paper on Friday, but others decided to take that idea to the maths table and made some super two colour repeating patterns using unifix.
We have also thought about what makes us special. We listened to a story and drew pictures and talked about our drawings in response.
Week Beginning 2nd October 2017
Our story for this week has been 'The Gingerbread Man.' We have made collage gingerbread men, saltdough gingerbread men and decorated gingerbread men biscuits - yum-yum!
We have been thinking about our senses and enjoyed exploring different boxes of items choosing and using the most appropriate sense or combination of senses.
Building on our learning about the senses, we composed our own poems.
We have also learnt to use the beebots, giving each a sequence of instructions by pressing buttons to send it forwards and backwards.
Week Beginning 18th September 2017
We have been working on our fine motor skills this week. We chose pictures to cut out, trying hard to cut along curved and straight lines. We used gluesticks to stick them down to make our own pictures.
We have also enjoyed building with a range of construction kits. Some of our creations were very tall!
And finally... believe it or not we have begun to think about Christmas already! FOSMs asked us to create designs to be made into Christmas cards that parents can buy to help us to raise money from the school. The results are always fantastic. Look out for more information from FOSMs in the near future.
Week Beginning 4th September 2017
We are so pleased to welcome all our new children and their families to their new school. Our first week has been a short one because we started on a Wednesday. Nevertheless, we managed to squeeze in plenty of fun games and activities. Here are a few photos to show what some of us got up to!
To see news from the Goldfinch Class of 2016-17 please click here
To see news from the Goldfinch Class of 2015-16 please click here
Week Beginning 21st May
We have been practising our dances this week in readiness for Friday's May Celebrations. The children were fantastic, remembering all their steps and behaving beautifully. Well done Goldfinch Class - your teachers are very, very proud of you all. You truly deserved your celebration cakes - A big thank you goes to Mrs Canenti for her amazing Maypole cake creations!
Have a happy half term holiday everyone and we shall see you on Tuesday 5th June ready for another busy and exciting half term!
Week Beginning 7th May
We hope you enjoyed the beautiful, sunny bank holiday weekend. Incy Wincy Spider has been our nursery rhyme of choice this week. We have made our own spider information books, programmed beebots to move along water spouts and even made our own model spiders.
Outside we drew chalk webs and lengths of spider silk and gave instructions for our partners to follow, as they moved along the web, using words like backwards, forwards, turn, over, sideways, left and right.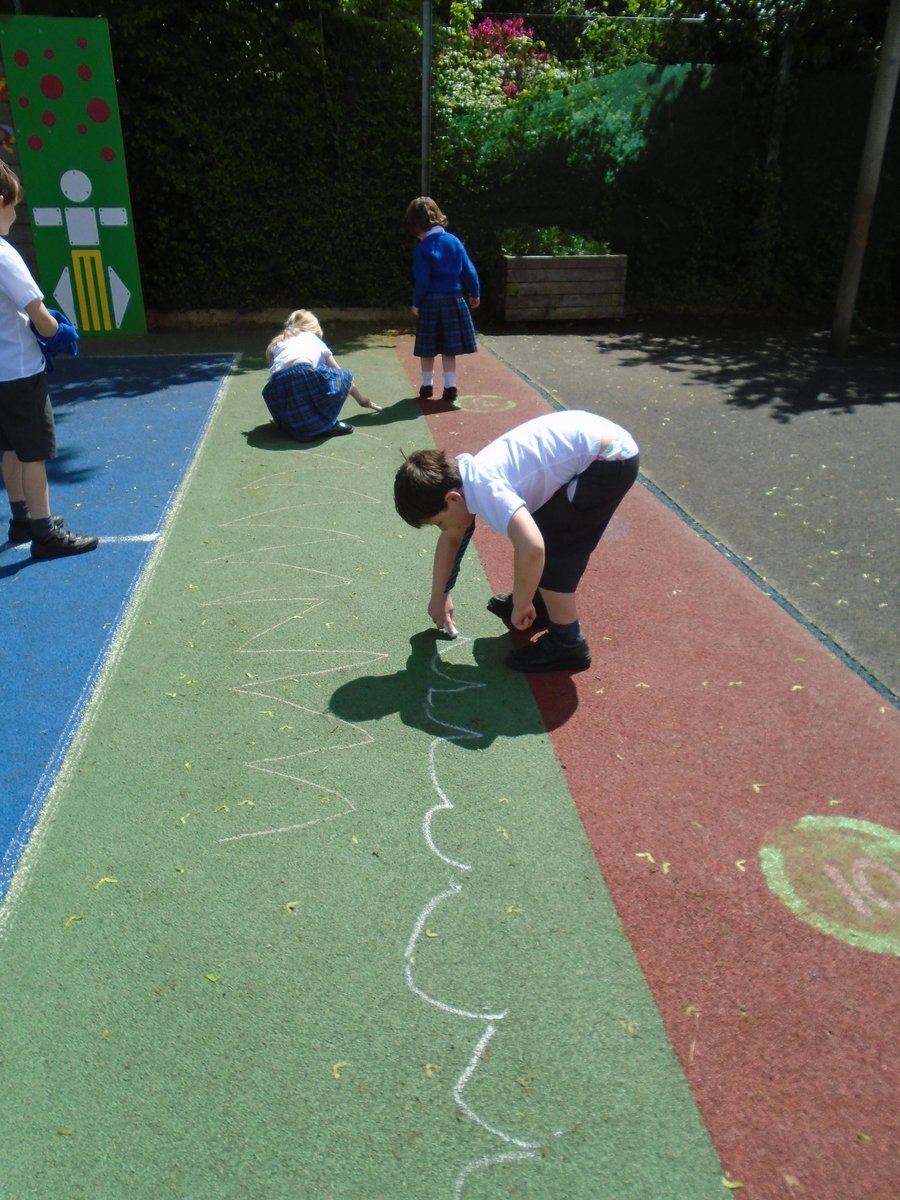 We also enjoyed lots of water play exploring items that float or sink and trying to explain why they behave that way. What a super way to keep us cool!
Week Beginning 23rd April
We linked lots of our learning to the nursery rhyme Mary, Mary Quite Contrary this week. We made some beautiful paper plate flowers, we played with Mary's garden small world and we programmed a bee to fly from flower to flower on the chromebooks. We wrote about changes to our runner bean seeds that we have observed and we worked with money while playing in a pop-up garden centre in the maths area.
In PE we have begun to practise our dances for May celebrations to be held at the end of this half term, while also building on our early tennis skills.
During RE, we talked about our homes - what makes them special, how we feel about them and why - and other places that are special to us. Then we made models of our favourite special places and talked about them with a grown-up.
Week Beginning 12th March
Some of our learning this week has been linked to the role of police officers. We have enjoyed watching video clips and having a go at activities on the computer about what police officers do. In our writing area, we have pretended to be police officers making important notes about what we have seen. We have also written alternative endings to the story 'What the Ladybird Heard' - were there any police officers that turned up at the end of your stories Goldfinches?
We have been learning to count in 2s, 5s and 10s this week. We are getting better at chanting and we have grouped items and counted them. We have also recorded our work in our own ways.
During RE this week, we listened to the story 'The Last Supper' when Jesus shared a special meal with his friends. We talked about how his friends were feeling and what they might be saying to each other. Then we drew our own pictures of special meals that we have had. We talked about who we drew in our pictures, explained why we were having a special meal and the sorts of things we talked about.
Week Beginning 26th February
Well, what a funny week we had with all that snow! We hope you enjoyed your extra days off school and that you managed to get out and have fun. Well done to all those who had a go at the activities on the snowy day page of our VLE and to those who took part in the discussions on 'Forums.'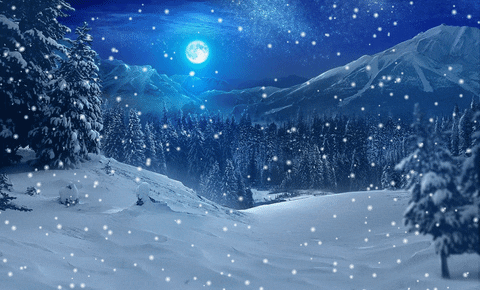 Earlier on in the week, before the snow, our learning was linked to the job of builders. We have a building site in our outdoor classroom and we have had lots of fun using tools and building with our big coloured bricks, working together as a team.
Week Beginning 5th February 2018
We have had great fun learning about how Chinese New Year is celebrated. We have handled Chinese artefacts, listened to a traditional story, made Chinese New Year cards and decorations and taken part in a fabulous dance Workshop. We even made our own Chinese Dragon head!
Our maths has involved using quantities of items to add and subtract. We were very clever to read number sentences and use the links kit to help us find answers to the challenges.
Week Beginning 22nd January 2018
This week we have programmed beebots to travel from planet to planet, we have learnt to sing the song 'Five Little Men in a Flying Saucer' and we have used blue and red aliens to help us learn our number bonds. We have been working on using adjectives in writing labels for pictures of space and space monsters in our writing area. We have also completed writing about our own imaginary planets - ideas included 'Puppy Land, 'Ghost World,' 'Summer Land,' 'Car World' and 'Sweetie Land!' The illustrations to our writing are fantastic! We tried hard to include some good describing words in our writing.
We had so much fun making and using blow rockets in the hall. We discovered that a short, hard puff was better than a long gentle one to make the rockets travel fast and high!
In RE we listened to the story in the New Testament about Jesus meeting Zacchaeus, the cheat.
We learnt how he became a better person and a friend of Jesus. We talked about the things we look for when we are making friends and decided that a good friend is... kind, helpful, shares, plays, talks, listens, giving and forgiving.
Week Beginning 8th January 2018
We have continued our Outer Space theme this week. We enjoyed making pictures and models of spaceships using 2D and 3D shapes. We described our work using words like sides and corners, edges, points and faces, straight, curved and flat, long and short.
We made our own space monster masks carefully choosing from a range of materials to make our finished work interesting and exciting.
Week Beginning 11th December
We have enjoyed exploring our Winter themed 'interest table.' It now has a Christmas tree, that we have decorated in our own way, and a nativity scene which we have used to role-play the Christmas story.
We had so much fun making and decorating paper aeroplanes to help us with using words to describe distance, such as near, nearer, nearest, close, closest, far away, further and furthest. We took our aeroplanes to the hall to fly them. We measured how far they travelled using non-standard units such as foot-lengths, giant footsteps and normal footsteps.
We have made our own suggestions about how to use our computers safely and sensibly.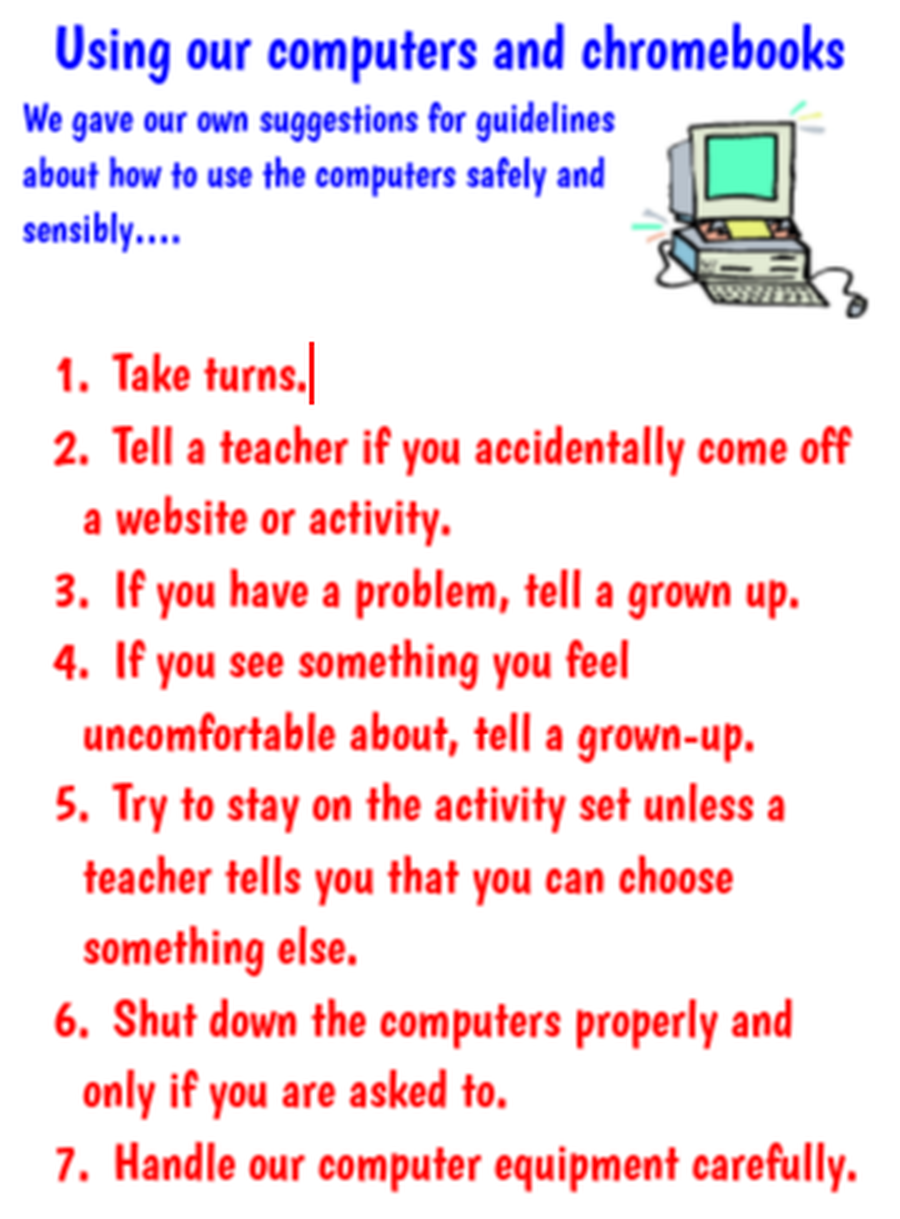 This will be our last news entry this term. Goldfinch Class and the teaching team wish all our families a very happy Christmas. We look forward to seeing you all at our end of term service at the church next week.
Week Beginning 13th November
We have continued to think about the season of Autumn this week. We have enjoyed doing leaf rubbings and have made clay tiles using leaves to create imprints.
We have also written group poems all about what we can see in Autumn. We tried hard to sound out and write down the sounds we could hear for our chosen Autumn words.
Week beginning 30th October
This week we began our new theme, Autumn and Winter. We learnt about two celebrations that happen in Autumn time.
We learnt about the Hindu festival, Diwali. We made our own rangoli mats using beans and seeds, we made fantastic diva light holders and we learnt about other ways in which this festival is celebrated.
We have also enjoyed learning about why we celebrate on 5th November with a bonfire and fireworks. We listened to the story of the Gunpowder Plot and then we made our own shape fireworks. We added firework words to streamers and made tails for our fireworks.
Week beginning 9th October
We have been thinking about our homes and families this week. We thought about the features of a home and then we constructed models out of junk and talked about our work.
Building on our learning last week, we recalled how to use the beebots and constructed bridges and tunnels to send our beebots under and through.
We continue to enjoy our Games lessons with the coaches. This week we have worked on our football skills. We are also loving our forest school sessions with Ms Lankester. On Monday we made our own magic potions!
Week Beginning 25th September 2017
Our learning has been linked to the body this week. We have made repeating patterns of body sounds, we have labelled one of our friends with names for different body parts and we have explored the different things that our body can do.
We learnt how to drag and drop using the touchscreen of a chromebook. We matched labels to body parts, clicking on the speaker icons to help us to read the words.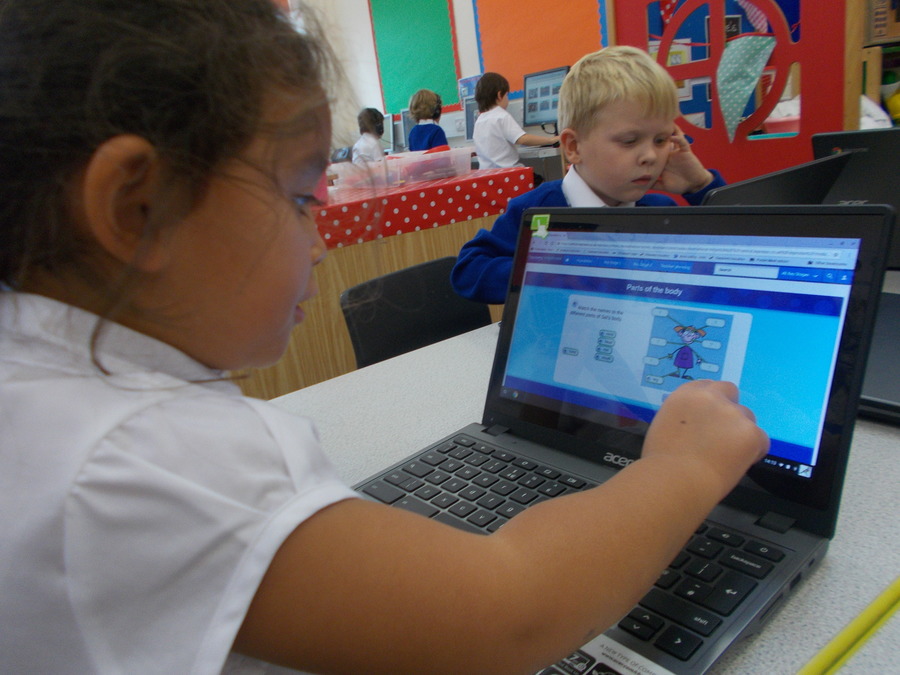 In maths, we have been learning to use the vocabulary of height and practised using words like tallest, taller than, shorter than and shortest. In groups, we ordered ourselves by height and then made towers as tall as one of us. We counted the bricks to measure the height.
We have also listened to the story of creation taken from the bible. We talked and drew pictures of our favourite gifts that God gave to the world.
Week Beginning 11th September 2017
This week we have been learning about all the routines and rules at St Mary's. We have practised lining up through games and songs and have learnt the name of our colour groups. We have had lots of super sunshine behaviour with children being kind and playing together beautifully!
We have enjoyed exploring and playing with different sorts of magnets and talking about our observations.