Goldfinch Class news 2020/21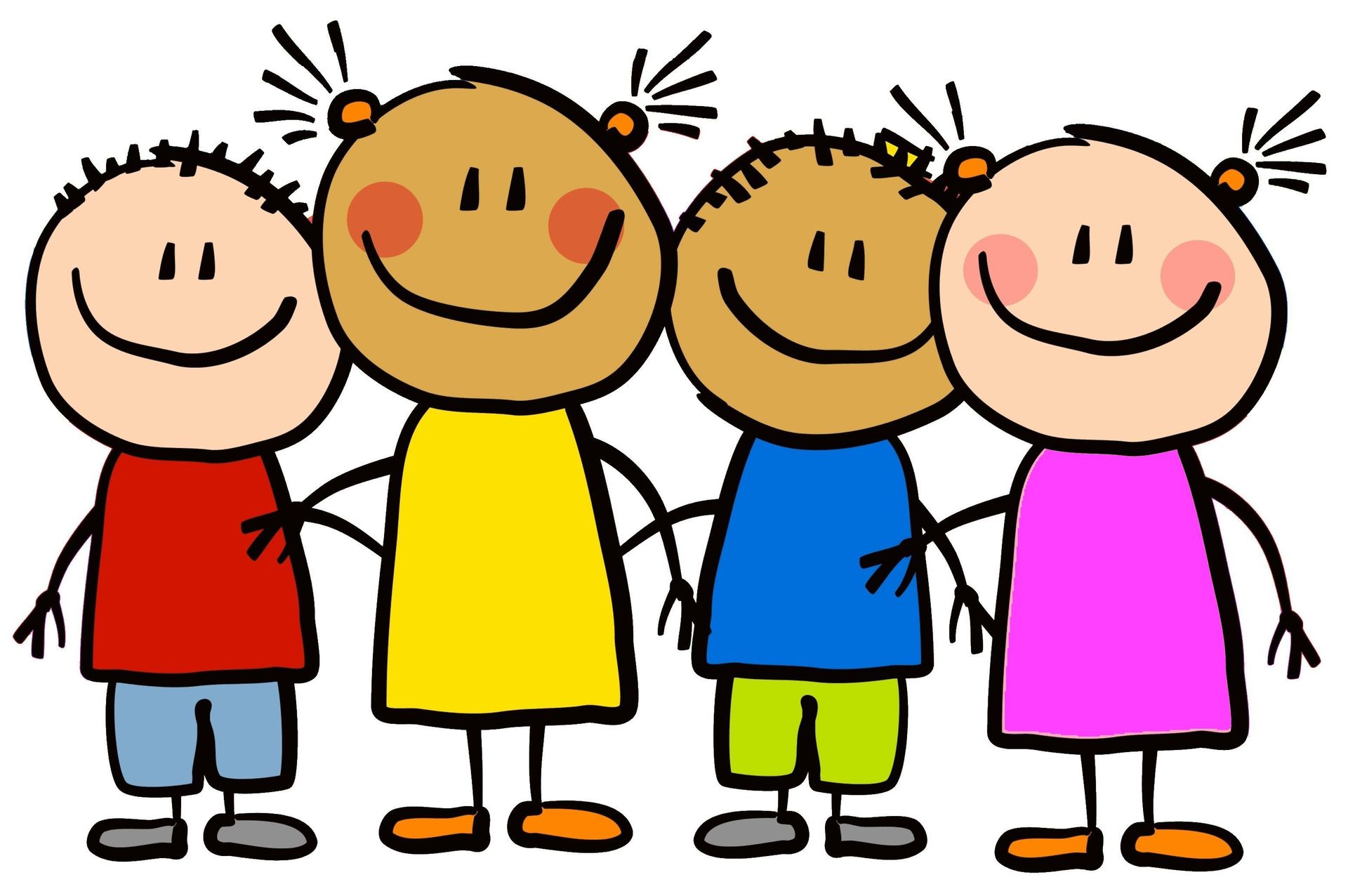 Welcome to Goldfinch Class news page. Here you will find photos and information about the learning activities that the children have enjoyed each week. This half term our learning will be linked to the theme 'All Creatures Great and Small.'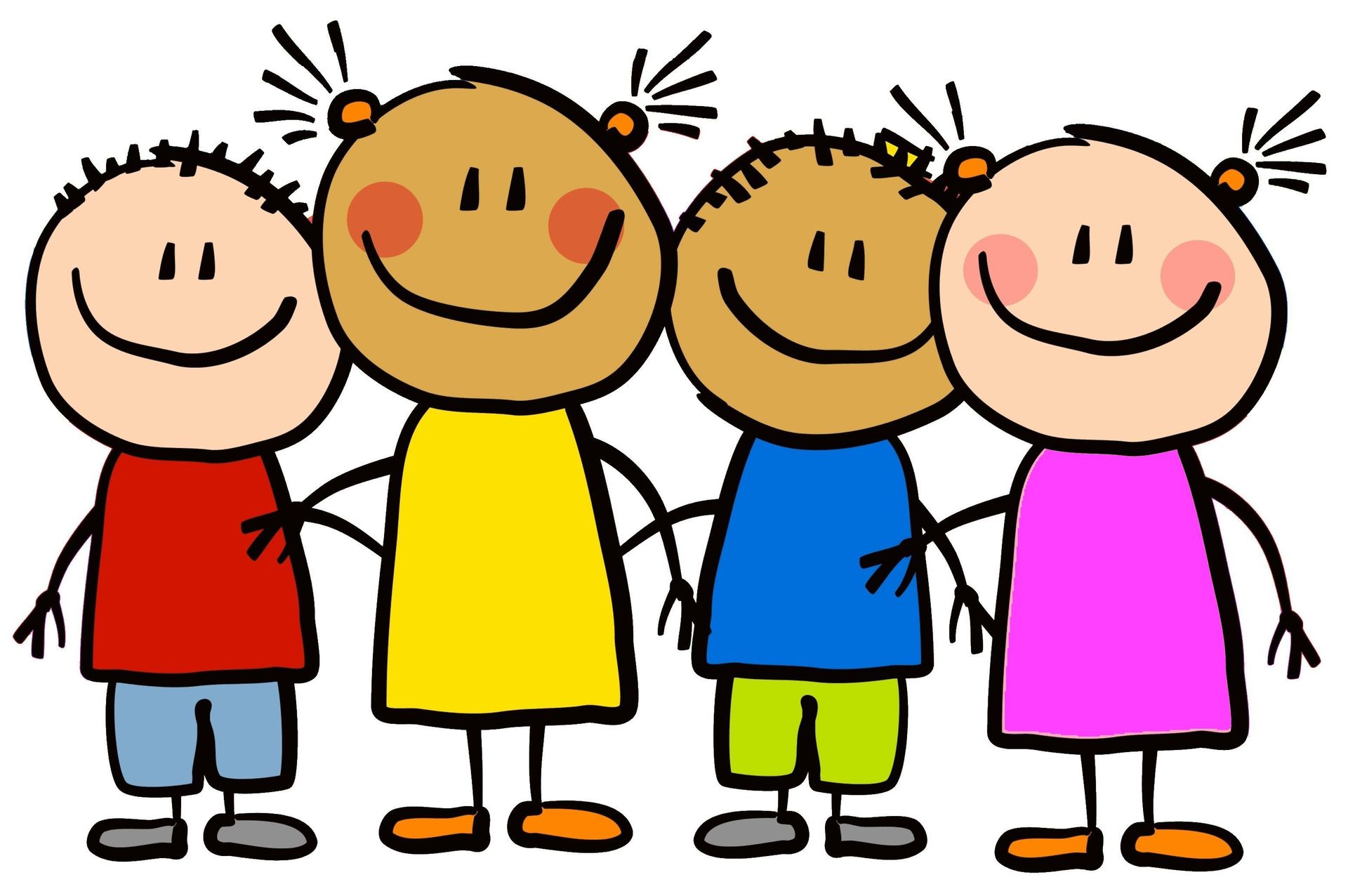 Week Beginning 5th July
This week our learning has been linked to wild animals. We read the story 'Baby Bear, Baby Bear, What Do You See?' together. We talked about the describing and doing words we had read and thought of other adjectives and verbs. Then we composed and wrote our own sentences. Click on the thumbnails below for a selection of our work.
On Friday we held our class sports day in the field. We were so pleased to be able to invite parents to this annual event. The children thoroughly enjoyed the competitions and showed great sportsmanship as they cheered their classmates on. A lovely way to end the week!
Week Beginning 21st June
This week we have been learning about creatures that live in water. We were thrilled when one of our class mums sent in a tank containing tadpoles. We are going to enjoy watching them grow and change over the next few weeks. Thank you so much!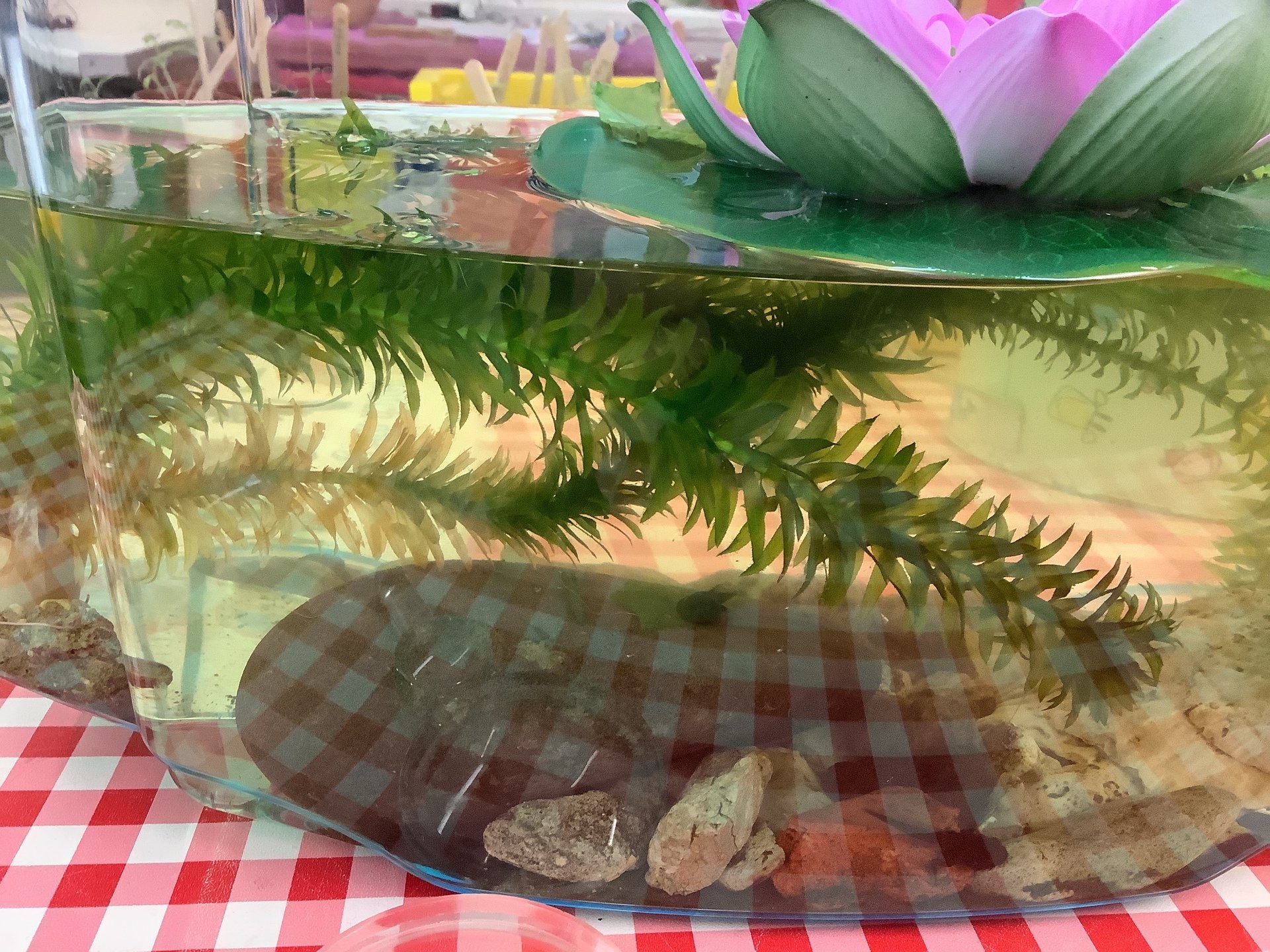 We watched and listened to a video about fish and read information with Mrs Bridges about a variety of animals that live in the sea. We played a game together where we had guess the animal based on the clues - Goldfinches were really good at working out the answers! Then we made and wrote our own 'What Am I?' booklets thinking carefully about the most important information to provide.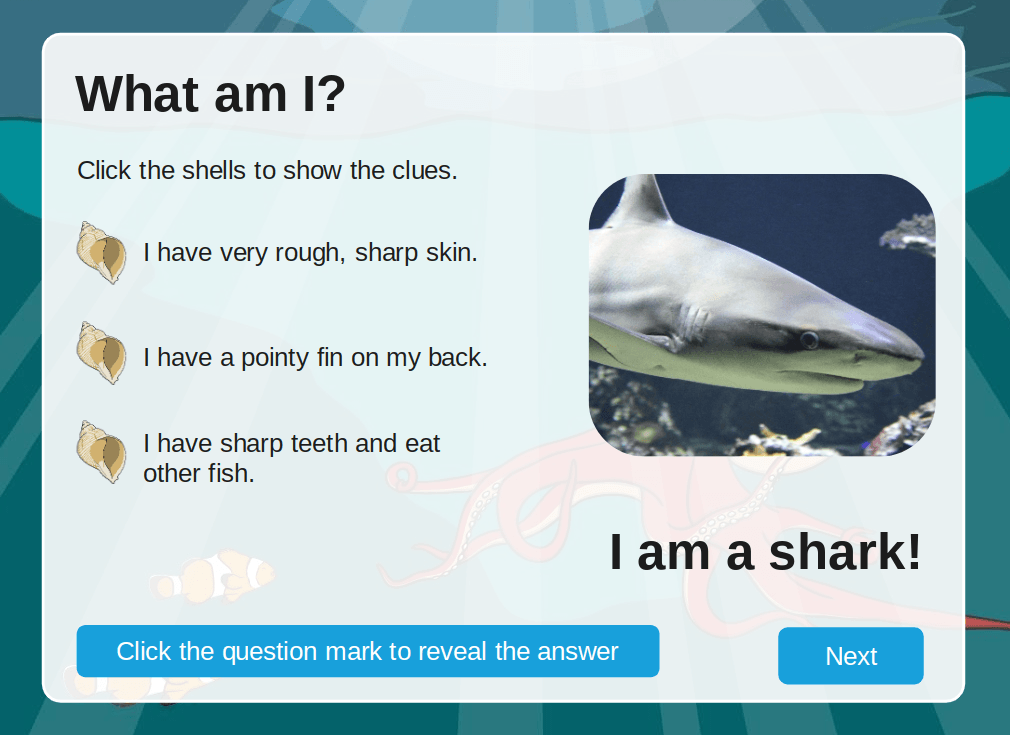 We also enjoyed listening and responding to the story 'The Rainbow Fish' and made pictures of the fishy characters!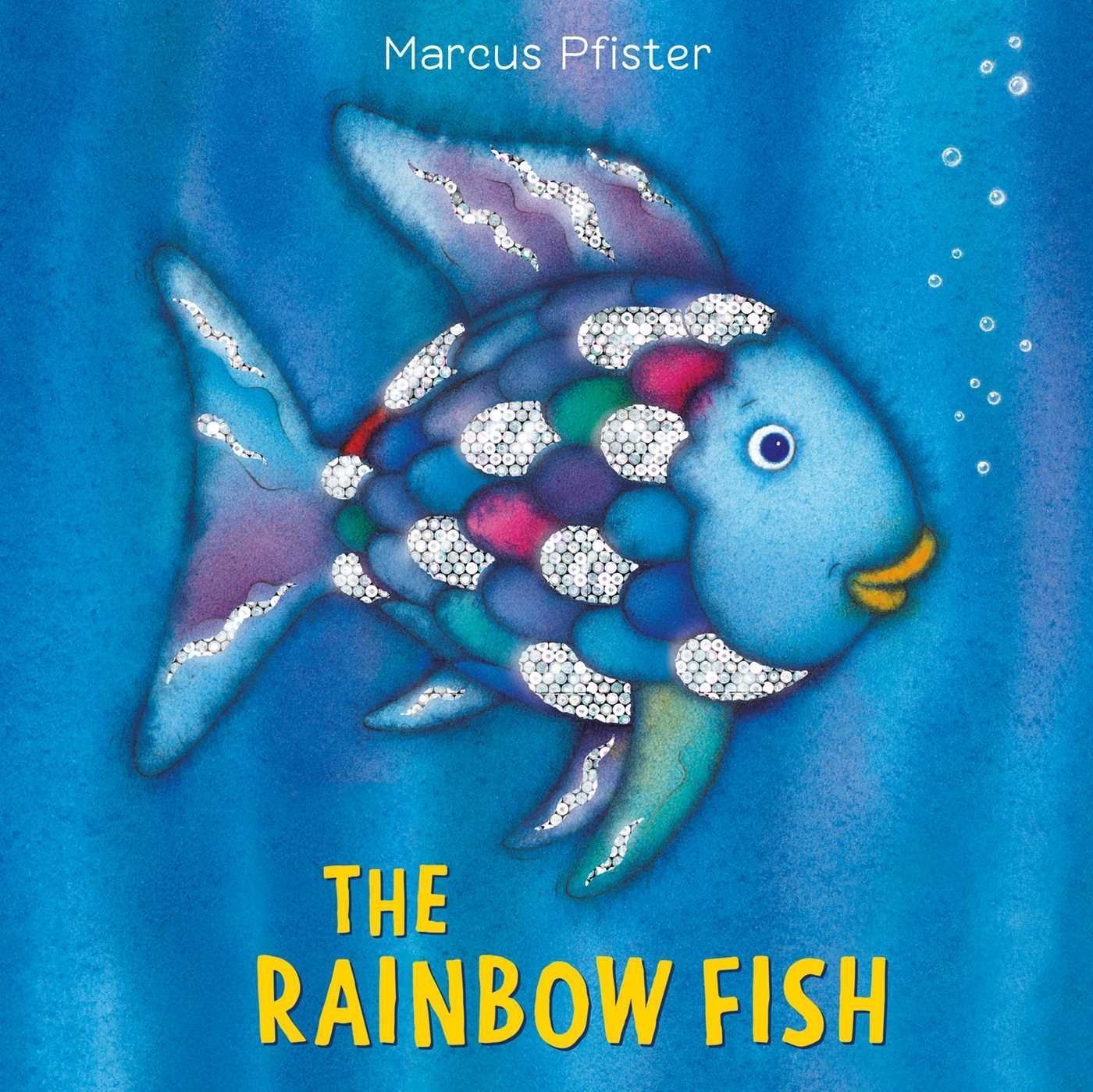 At the end of the week we made our own animated pictures of underwater creatures using the Chromebooks. We tried hard to use a variety of tools and to make our moving pictures lots of fun to watch!
Week Beginning 7th June
Welcome back to school Goldfinches. We hope you enjoyed a restful half term break and enjoyed the sunny weather.
A shorter week for us this week due to the INSET day on Monday, but we have still managed to enjoy many activities linked to our brand new theme, 'All Creatures Great and Small.' We learnt the names of lots of different animals and looked at pictures and tried to describe them using good adjectives and interesting animal vocabulary. Then we thought about our favourite animals and made our own information zig-zag books about them.
Much of our learning has been linked to animals that can be pets this week. We talked about our own pets with our friends and learnt about the role of a vet. We enjoyed playing in our role play vet's surgery.
We have thought of our own number stories linked to animals. We recorded our stories in our own way using numbers and pictures and used our recorded work to re-tell our stories to our friends and teachers.
Week Beginning 24th May
Our final character from The Land of Far, Far Away that has inspired our learning this week has been Humpty Dumpty. We have enjoyed singing the nursery rhyme and making Humpty biscuits.
In Maths we used 3D shapes to create our own Humpty Dumpty characters. Then we talked about our models trying hard to remember some of the names of the shapes and describing them using maths words like straight, curved, big, small, long, short, points, edges and faces.
On Friday afternoon we held our May Celebrations. The children danced beautifully and we thoroughly enjoyed eating our cakes - thank you so much to our parent bakers. Have a happy half term break everyone and enjoy the sunshine!
Week Beginning 10th May
Our learning has been inspired by the nursery rhyme 'Incy Wincy Spider' this week. We have read some some amazing facts about spiders and enjoyed making our own little booklets of information.
In the playground, we had great maths fun pretending to be spiders! We loved drawing spider webs and giving our partners instructions using direction and position words to send them around the webs.
We needed good concentration and clever fingers to spin our spider web plates. We also enjoyed making pipe-cleaner spiders too.
Week Beginning 26th April
This week lots of our learning has been linked to the nursery rhyme 'Mary, Mary Quite Contrary.' We enjoyed making our own paper plate flowers and designing and labelling our own dream gardens.
We had great fun pretending to be customers in Mary's garden centre.
Our exploring and investigating table is looking very full this week! Not only have the seeds we planted last week begun to sprout and grow, but we also have some tiny caterpillars that have come to stay. We shall be watching out for any changes to our plants and caterpillars over the next few weeks.
Week Beginning 29th March
We have enjoyed learning about Easter this week. On Thursday we held our Easter Pause Day. We talked about Jesus' life from his birth to the day he rose again. Then we completed Easter activities - We decorated Easter Eggs, we made Easter hats and we decorated stones with our own Easter themed pictures. We revisited the Easter story and the children responded with some thoughtful questions and their own ideas.
We were also lucky enough to take part in an Easter egg hunt around the field - all very egg-citing!!!
In the afternoon we paraded around the playground showing off the hats we made to the rest of the school. We then had great fun taking part in an egg-rolling competition. Well done to our competition winners! We welcomed Rev Jane Walker to our school who led a short service and we finished with a cheery Easter song. What a super way to end the term!
The Goldfinch Teaching Team would like to say thank you to parents for your support this term and for your thoughtful messages and gifts. We wish you all a very happy Easter and look forward to seeing all our lovely Goldfinches bright eyed and bushy tailed ready for a new term of learning after the holidays.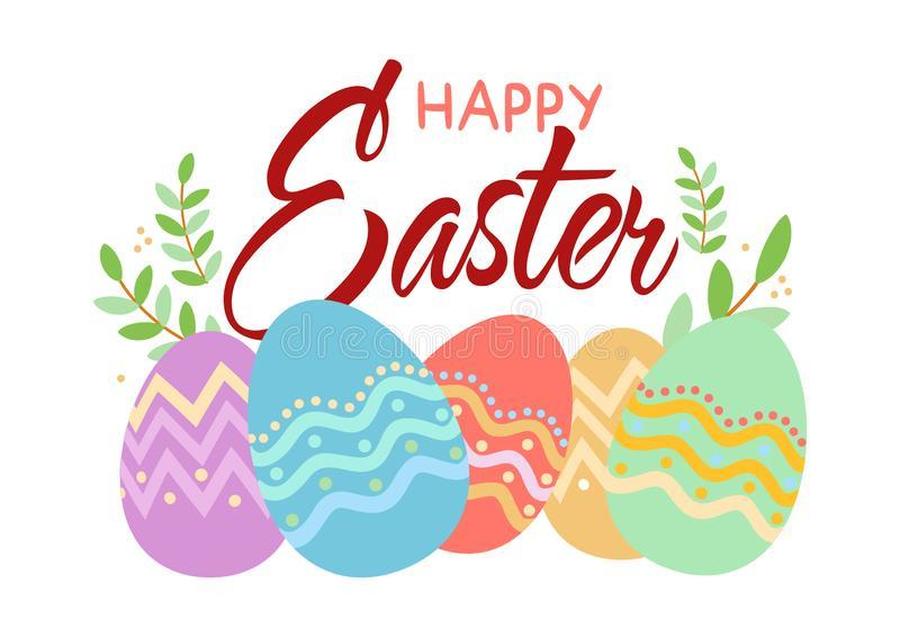 Week Beginning 15th March
This week we have been learning about the role of the police. We have watched videos, read an online book, played police snap and looked at pictures of the police at work all on our Espresso website. We have listened to our teachers reading information books about the police and enjoyed 'What The Ladybird Heard' stories to inspire our writing. We created our own 'wanted' posters for criminals that have been stealing crowns, necklaces, eggs, apples and even a carrot in one instance!
We had great fun pretending to be police officers and making very important observations about the goings on around the classroom!
We were so excited to be able to enjoy a visit from our friends at 'Spirit of the Wild.' It was interesting to learn about the different animals. We even got to touch a few of them!
This week Foxes had the opportunity to take part in Forest School. Working together as a team, the children had great fun carrying branches to improve our dens. It was also a very good opportunity to splash in some very muddy puddles!
Week Beginning 1st March
This week our learning was linked to the job of a builder. We enjoyed watching a video about how diggers work and then we labelled and wrote sentences for pictures of different vehicles that might be used on a building site.
We looked carefully at pictures of builders' vehicles and toy trucks and diggers and talked about the different features that we could see. Then we made and painted our own junk model vehicles trying hard to include the features we spotted. Marvellous making!
Thursday was World Book Day and we enjoyed coming into school in our different story character costumes. In the afternoon we listened to the story 'Room On The Broom' and then we made our own magic wands, story books and bookmarks. Great fun had by all!
Week Beginning 8th February
This week we have been busy learning all about Chinese New Year. This year is the year of the ox. We have learnt all about the celebrations that take place during the festival and have taken part in some traditions ourselves. We particularly enjoyed trying some Chinese food, writing our names in Chinese and creating our own parade.
We also worked hard to make some super paper dragon decorations - brilliant job Goldfinches!
Week Beginning 1st February
During our last week of outer space learning, we have enjoyed making our own blow rockets. We followed carefully the instructions for making our rockets and then we used a straw to blow air into them....and up they went! We discovered that the harder we blew, the further the rockets travelled.
We had fun sorting items of different sorts of materials on to our super sorting robot.
We also enjoyed playing one more and one less games. I wonder who won this game?
Week Beginning 18th January
This week we have enjoyed learning linked to rockets and spaceships. We have created models using building kits and measured the different lengths of paper rockets using unifix as our units of measure. We also made our own animated pictures of rockets and gave them sound effects.
We wrote our own space poems, each line beginning with a repeated phrase. Good work, well done Goldfinches. Find them in the gallery below.
Week Beginning 4th January
Happy New Year to you all!
It has been a quiet week in class, but we have enjoyed our first week of our new theme 'Outer Space.' We have role-played going to space and used books and online sites to find out about space. We have enjoyed playing space games on our chrome books and had a go at our own writing about space. We listened to the story 'Whatever Next' by Jill Murphy and made story mountains to show the key events to help us retell the story. We have loved playing with the wooden rocket, making up our own adventures for the astronauts and space creatures.
Week Beginning 7th December
Our learning linked to Winter and Christmas has continued this week. The children had great fun measuring different pieces of tinsel using unifix to find out how long they were.
On Wednesday we took part in an advent pause day. We listened to Rev Jane via video link talking about the meaning of Advent and Christmas and we enjoyed making Christingles and calendars with candle 'windows.'
Some lovely Christmas cards have been made. Watch out for these coming home in book bags very soon!
We listened to the story, One Snowy Night and wrote our own sentences to retell our favourite parts of the story. We tried hard to hold the sentences in our heads and sounded out to spell. Super effort everyone!
Week Beginning 23rd November
We have enjoyed learning about the Hindu festival of lights, Diwali, this week. We have coloured mehndi hand patterns, we have listened to the story of Rama and Sita and watched videos about how Diwali is celebrated. We talked about our learning and wrote our own sentences about what people do during their Diwali celebrations.
We made beautiful diva holders and painted rangoli patterns.
We completed our learning about Diwali this week with a fantastic dance workshop - great fun!
Week Beginning 9th November
This week we learnt about Remembrance. We watched video clips and talked about the different ways we remember soldiers who have died such as wearing poppies, visiting monuments and holding a silence. We held our own silence at 11 o'clock on Wednesday morning and made our own poppy wreath. We printed poppies and talked about our own special memories.
We have continued our learning about Autumn and have enjoyed exploring, handling and talking about the signs of Autumn that Mrs Bridges found on her walks. An Autumn Interest Table has been set up in the classroom and we look forward to adding to it over the next couple of weeks.
Week Beginning 19th October
We have enjoyed learning activities linked to birthdays this week. We listened to the story 'Kipper's Birthday' and were inspired to make our own party food - jam sandwiches! Yum-yum!
We made our own party plans and held our own mini-party on Thursday afternoon with dancing and games.
Squirrels really enjoyed their last outdoor learning session for this half term! We worked together on the school field to create a bug hotel. We added lots of old piping, crates, tiles and bricks to create homes for our local bugs. We then placed lots of natural objects such as leaves, twigs and moss in between to make it dark and damp for our visitors. We hope that they enjoy their stay!
Whilst Squirrels were busy on the field, Foxes were putting all of the gymnastic skills that they have learnt this half term into practise. The children have learnt to use the space around them safely, travel in different ways and to make shapes with their bodies. Can you spot a star shape, tuck shape and pencil shape? Great work Foxes!
Goldfinch Class have had a super half term learning lots of new football skills with Coach Ben. Look at our footballers go! Dribbling the ball like professionals!
Week Beginning 5th October
We have enjoyed learning about harvest time this week and held our own small harvest festival service in the classroom. We sang songs, watched a short film about harvest, listened to a harvest festival story, said our prayers and presented our harvest gifts by putting them on our class prayer table. A short film of photos and the children singing can be found on the home page of our learning site - log in to the VLE to watch it with your families.
We have enjoyed writing our own favourite food shopping lists. Doughnuts seem very popular amongst Goldfinch Class!
We have been learning to program the beebots and enjoyed sending them backwards and forwards to our partners. We had to remember to clear the memory of each beebot first to make sure that our programs would work properly. Great fun and lots of enthusiasm from everyone.
In outdoor learning this week we have been making cheery leaf faces. We collected autumn leaves and then stuck them to paper plates. Then we added faces to the middle of the plate. Don't they look cheery!
Week Beginning 21st September
This week we have talked about the different parts of the body and how we use them. We have made pictures of ourselves and added labels. We even added paper labels to each other!
We used the tablet computers to add labels too. We had to concentrate hard to drag and drop the labels into exactly the right places.
We wrote sentences to show the different things we can do with our bodies. We tried really hard to copy the words 'I can' and then listened out for sounds in the words that we wanted to write and used a sound card to help us to remember how to write them down.
Week Beginning 7th September
A huge welcome to our new Goldfinches and their families from the teaching team: Mrs Bridges, Mrs Morgan, Mrs Holmes and Ms Lankester. We have many fun learning activities, challenges and experiences planned and can't wait to get to know you all. Each week our page will be updated with photos and explanations about what the children have been up to. We hope you enjoy reading our news and check in regularly!
This half term our learning activities will be linked to the theme 'Getting To Know You.' The children have been enjoying making pictures of their faces painting paper plates and adding features with different collage materials.
They have also enjoyed exploring the different areas of the classroom and familiarising themselves with school routines.
A super start to school. Well done Goldfinch Class.
Week Beginning 12th July
Lots of our learning has been linked to the 'Elmer the Elephant' stories this week. We have listened to some of the stories and made pictures of colourful elephants and written about our designs using descriptive words. Click on the thumbnails below to read some of our descriptions.
We looked at a famous painting by Henri Rousseau and it inspired us to make our own amazing collages of animals in the jungle.
As part of our maths learning, we measured the lengths and weights of our toy animals using unifix. We ordered the animals from longest to shortest and then heaviest to lightest and talked about our findings using words like longest, longer than, shortest, shorter than, lightest, lighter than, heaviest and heavier than.
This will be our last news entry of the school year. The time has simply flown by! We wish all our super Goldfinches and their families a happy and restful summer holiday and we look forward to seeing the children again when they arrive at school as Kingfishers!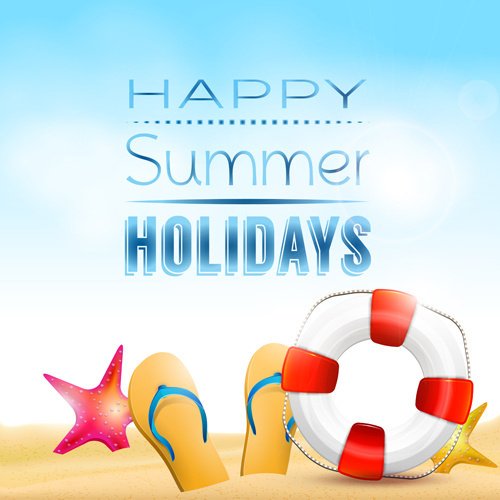 Week Beginning 28th June
We have been excited to see that our class tadpoles have grown and changed into frogs! Mrs Morgan has taken them to their new home. Watch the video below to watch their release into the wild.
Week Beginning 14th June
This week we have linked our learning activities to farm animals. We have coloured and labelled pictures of farm animals and we have played with the small world farm using the toys to make up our own stories. We listened to the story 'Rosie's Walk' and made our own maps to show Rosie the hen's route around the farmyard. Of course, on Wednesday we had a fabulous visit to a real farm! As well as learning about the cows and their calves we were also lucky enough to go on a minibeast hunt and enjoy a spot of pond dipping. What a super day out!
We have also enjoyed making our own animal paintings, farm animals and otherwise. What a lot of budding artists we have!
Half Term News!
Our butterflies have hatched from their chrysalises! Watch the video below for the full update.
Week Beginning 24th May
Before half term we enjoyed our traditional May Day activities. We all loved taking part in the May Pole and Country Dancing. Here is a video of our class dances for you to enjoy!
Week Beginning 17th May
This week we have listened to the story 'Beauty and the Beast.' We looked at a picture of a beast and described what it looked like and how it might behave. We wrote our own beast stories and made them into books. Here are some excerpts from a selection of our books...
We also made our own pictures of beasts on the Chromebooks. We chose the software to use then used the different tools to make our pictures. Some of the beasts look rather friendly!
What a fantastic day out we had at Little Street on Wednesday. We really enjoyed exploring all the role-play zones. We loved pretending in a hairdressers, a cafe, a supermarket, a builders yard, a vet practice, air ambulance and on the stage where we dressed up as all sorts of different characters! The teachers had a super time too!
Our caterpillars have grown and have now changed into chrysalises. We were very excited when we arrived in the classroom on Friday morning to see them in the butterfly net ready for their next big change.
Week Beginning 3rd May
A shorter week for us all because of the bank holiday on Monday - we hope everyone enjoyed the lovely long weekend. We continue with our theme about traditional stories and rhymes - this week our story has been 'Little Red Riding Hood.' We listened to two versions of the story and talked about the differences. We thought about the characters and suggested good adjectives to describe them. Then we wrote our own character descriptions.
We have also enjoyed making our own teacups for Polly's Teashop using clay.
We have been using unifix to measure the weight of different items watching carefully for when the buckets balance. We have even had a go at using 10 gram weights too!
Week Beginning 19th April
Welcome back everyone to a new term and a brand new theme! This term we are learning through traditional tales and nursery rhymes in 'The Land of Far, Far Away.'
This week our story focus has been 'The Enormous Turnip.' We listened to the story and wrote our own stories changing some of the events and swapping the turnip for a different vegetable or fruit. We talked about the importance of eating fruits and vegetables as part of a healthy lifestyle and then we planned and made our own fruit smoothies. We were so excited to be in the Phoenix Room, making and tasting our own marvellous creations - delicious!
Week Beginning 22nd March
This week our learning has been linked to the roles of people who work in the health service. We read books and watched videos to give us some ideas about what to write in a job description for a doctor.
We have loved dressing up as doctors and nurses, pretending to use stethoscopes to listen our friends heartbeats and writing notes and prescriptions for our patients.
We had great fun working with clay to make faces. We added lots of detail by rolling and shaping and using different tools. Super work! Work is drying out at school and will come home with the children next week.
Squirrels by name, squirrels by nature! Our forest school group this week couldn't resist climbing some trees! A great way to develop independence, problem solving skills and how to take calculated risks.
Week Beginning 8th March
Welcome back to school everybody! We are so pleased to have you all in the classroom busy, learning and having fun.
This week our learning has been linked to Firefighters. We have enjoyed finding out about the job of firefighters through looking at books and watching videos. We have loved playing with our small world fire station and pretending to be firefighters rushing to the scene of an emergency in our "fire engines!"
We have drawn pictures to show our own firefighter stories and written sentences to go with our illustrations.
This week Badger Group enjoyed building dens and exploring the woods at Forest School. Being our first week back from lockdown, this has been a great opportunity for the children to build their cooperation and communication skills and to just have some long awaited fun with their friends!
Week Beginning 22nd February
We have a brand new theme for this half term - People Who Help Us - and we began with learning linked to the role of teachers this week. We have enjoyed playing in our role-play school, we have explored pushes and pulls in the classroom and we have painted super portraits of the people who each us in our school.
We also made our own posters to show some different school rules. We tried to hard to remember to leave finger spaces between our words and to sound out to spell. Some of us even included some correct spellings of the high frequency words we have been learning - super work!
Week Beginning 25th January
What a surprise we had when it snowed on the weekend. We had great fun playing in and shovelling up the snow together in the playground at school on Monday to make one enormous pile!
This week we have enjoyed making colourful masks of alien creatures. We have also had fun designing and drawing our own imaginary worlds with captions and labels.
We have also been learning about pairs of numbers that add up to 10 (number bonds.) We used numicon to find these numbers and recorded our learning on paper. We enjoyed making our numicon work into space rockets!
Week Beginning 11th January
We decided it would be fun to get some fresh air today so we put on our wellies and went exploring in the woods!
The children made journey sticks by collecting natural objects along the way and adding them to their stick. The objects can then be looked back at to remind us of our journey.
Whilst we were in the woods we did some den building. The children showed great communication and cooperation skills, working together to carry sticks and construct our den.
This week we have labelled a picture of an astronaut and investigated materials using magnets. In maths we made rockets for astronauts using 3D shapes. We described our rockets and the shapes we used using maths words such as faces, points, edges, flat, curved, and straight and we tried to remember the names of the 3D shapes we had learnt.
We have loved playing in our new role-play space station and rocket and had fun with our small world space toys too.
Week Beginning 14th December
It's been a week thinking all about Christmas! We have made saltdough star decorations, made Christmas party hats and talked about and recorded on paper all the things we do on Christmas day and when we do them - morning, afternoon or evening.
On Thursday we enjoyed a fantastic Christmas lunch. We wore our Christmas party hats and listened to Christmas music while we ate.
We also sang carols around the Christmas tree along with the rest of the school. Fantastic singing from all!
On Friday we enjoyed a fantastic Christmas party with lots of games, dancing and party food. We were so excited and felt very lucky to receive an online visit from Father Christmas too!
Early in the week the children performed their Christmas Nativity play which was filmed so that families can enjoy watching at home. The film is currently available to watch on the class learning site. Super singing, super acting. Well done Goldfinches.
We wish all the children in Goldfinch Class and their families a very happy Christmas and we shall see you all bright eyed and refreshed next term.
Week Beginning 30th November
This week our learning has been linked to Winter. We have made snowy pictures, begun Christmas decorations to hang on the school tree and written captions for wintry pictures.
We had great fun playing with and exploring what happens to ice shapes. We made close observations and tried to describe and explain any changes that we could see when the ice began to melt.
We have continued to rehearse our Christmas Play. The singing is sounding amazing! Good work everyone. Keep practising your lines at home please using your big on-stage voices!
Week Beginning 16th November
Our Autumn theme continues and we have enjoyed making leaf rubbings on the art table and Autumn pictures on the computer. On Thursday we read an Autumn poem which inspired us to write our own. We thought about our favourite signs of Autumn and each wrote a line. We tried hard to include good describing words to make our poems interesting. Mrs Bridges thought our poems were so good, she put them up on display!
Week Beginning 2nd November
Welcome back to school everyone! We hope you had a restful half term break and are ready for new learning. This half term's activities will be linked to the theme 'Autumn and Winter.' As well as learning about the signs of the seasons, we will also be finding out about and celebrating Bonfire Night, Remembrance Day, Diwali and of course Christmas!
This week we listened to the story of 'The Gunpowder Plot' and talked about the ways we remember and celebrate on Bonfire Night. We made our own paper shape fireworks and talked to the grown ups abut the shapes we used.
We thought of lots of different firework words and wrote them down on explosions!
We had great fun making autumn pine cone creatures. I wonder if you can find any living in the trees near you?!
Week Beginning 12th October
In outdoor learning this week we made magic potions using natural items that we found on the field. We mixed the potions with a magic wand and decided on the spell that the potion would make. One potion could even make you invisible!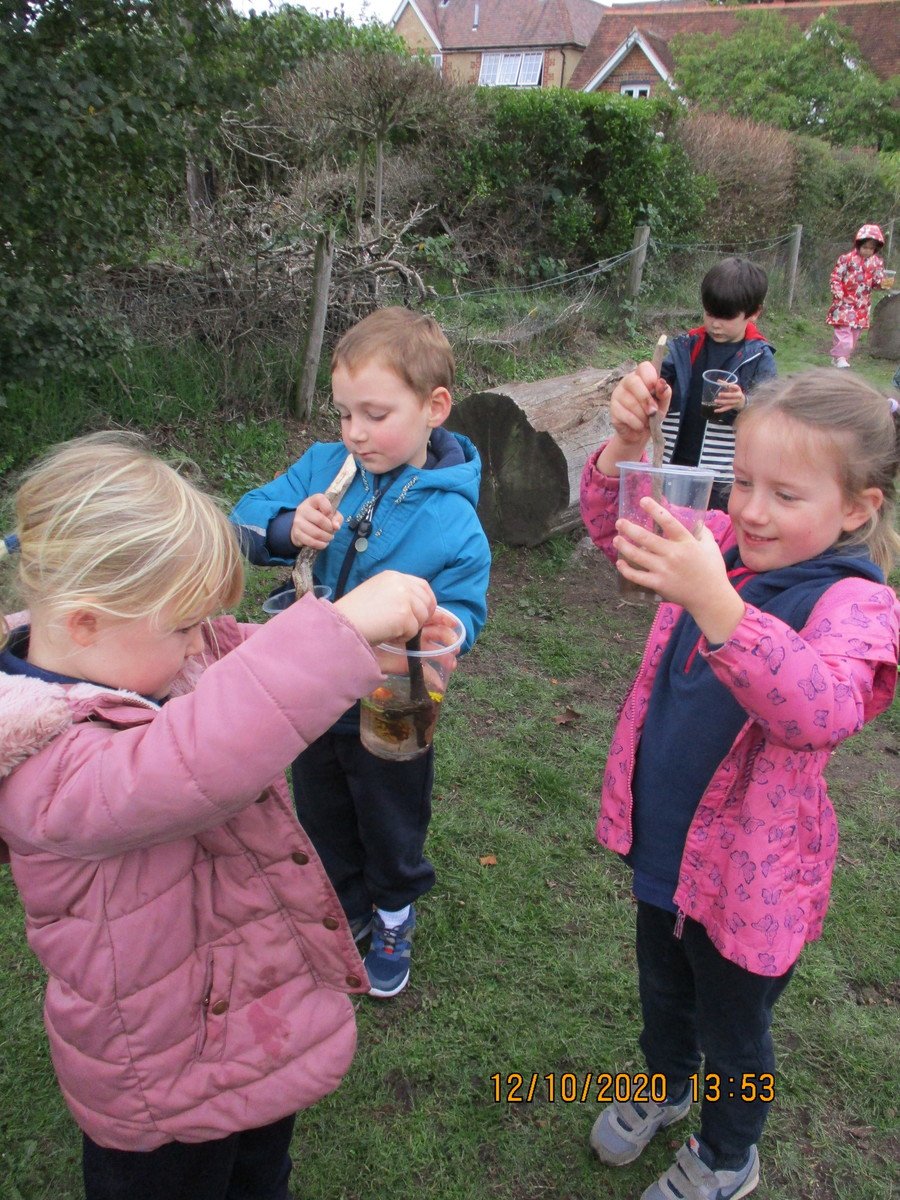 We have been thinking about our homes and our families this week. We have enjoyed sharing and chatting about photos of our families with our friends. We have made drawings of our homes and labelled them, working hard to listen out for sounds in words and writing these down.
We loved making pictures of houses from paper shapes. We talked about our pictures with Mrs Bridges naming and counting all the features we had included. Then we drew things in the gardens of our houses and counted them all to find how many altogether and wrote the number on the doors.
Week Beginning 28th September
This week we have been learning how we explore using our senses. We enjoyed different activities to test each of our senses and used lots of words to help to describe the things we explored.
We had fun writing our own poems about the different senses. We worked as a group, each of us writing a line for the poem - some great ideas!
We found different ways to sort the same items in our maths learning and we explained to Mrs Bridges how we sorted. Super work Goldfinch Class!
Week Beginning 14th September
The children are now well and truly settled. Rules have been shared and we are working really hard to stay on the sunshine. Everyone is much more confident about being in school, where everything is and the regular things that happen everyday. Well done Goldfinch Class.
This week we have been finding out the sorts of things we know and what we can do. We have enjoyed working with numbers and talking about the ones we recognise.
We have learnt how to print with printing sponges and took great care not to muddle the colours!
It was great fun exploring and playing with magnets. We talked about what we could do and see and then thought about why the things we spotted were happening.
The teachers look forward to meeting this years parents of Goldfinch Class next Wednesday at 4pm online.