Week Beginning 23rd May
On Monday we spent the whole day learning about Shabbat, the Jewish day of rest. We made and painted a Kiddush cup, a plate and candle stick holder and painted patterns on them including the star of David.
Kingfishers then platted a Challah bread to share at the end of the day. Rev Jane even popped into class to see what was going on!
At the end of the day we sat down for a feast of Challah bread and Grape juice. Mrs Dodgson and some of the Kingfisher children gave thanks to God for the food.
What a super afternoon Kingfishers had on Wednesday.They celebrated Mayday by showing off their country dancing and maypole dancing!
After all the dancing was over, Kingfishers went back to class and were given a cupcake and a little treat! Yummy!
Week Beginning 9th May
Kingfisher's have been working on information text this week. They chose an animal to investigate, first writing questions about what they would like to find out. Using the chrome books, children found answers to their questions as well as some fun facts too! They wrote out the facts that they found most interesting and then made posters.
In maths, Kingfishers learnt how to share into groups of two and five. They found halves of shapes too.
After two weeks of careful observation and recording measurement - the runner beans were finally big enough to take home! Remember to keep them watered and watch them grow!
Meanwhile our Frensham art project is underway and children are taking it in turns to make a contribution. I wonder if you can guess what it is going to be?
Week Beginning 28th March
Wow, what a fun packed final week of term Kingfisher class have had! On Monday they joined Woodpecker class for an Easter Pause day. There were lots of fun activities to help them reflect on the true meaning of Easter (including a little cooking!)
On Tuesday we made some super cute Easter cards.
On Wednesday the Easter Bunny had paid a visit to Frensham ponds to hide some chocolate treats. What fun Kingfishers had trying to find them!
We also made our Easter hats.
On Thursday Kingfishers prepared for the Easter bonnet parade and the egg rolling event. They were super excited!
Finally on Thursday, 30 new, aspiring authors showed their books off to the public.
Week Beginning 14th March
What a fabulous time Kingfishers had when Spirit of the Wild visited the school. They got to see, hold and learn all about the different creatures that inhabit our wonderful Earth.
To see more photos and videos of the children having fun learning, log onto Kingfisher's VLE home page.
Week Beginning 7th February
This week in maths, Kingfishers have been counting in groups of 2, 5 and 10. We have used cubes, beads, straws, hands and lots of other equipment.
We continued to read the story of what 'The Sea Saw' in English and wrote luggage labels for our soft toys. Then we wrote and sent a postcard from our teddies to another teddy in the class.
Kingfisher School Council joined Woodpeckers to lead an assembly called 'The Man Who Planted Trees'. Everyone spoke clearly and delivered a powerful message about how to keep our planet green and healthy.
Week Beginning 21st February
In maths we found different ways of making two-digit numbers to 50.
During English we learn about the different parts of a ship, then we labelled them and wrote captions too.
Then Kingfishers followed instructions to make a pirate treasure map. Once they had made their treasure maps they wrote their own set of instructions.
We tried to find out more about a famous person from history by studying pictures and asking questions.
Week Beginning 31st January
This week we followed Thomas Farriner's recipe for cheese and ham scones. We learnt how to grate, chop, mix and use other kitchen utensils safely.
Kingfisher's had a special visitor into class on Friday afternoon!
We made a start on some 3D artwork on the Great Fire of London.
Some of the children had fun learning their phonics this week. Has anyone seen a nurse with a purse?
Week Beginning 17th January
This week we have been finding out more about the Great Fire of London and how it started. Kingfishers worked with a partner to brainstorm what they might have seen, heard, smelt, touched and thought if they had been awoken by a great fire.
Then they aged paper using teabags and black paint before writing diaries, just like Samuel Pepys, letting everyone know what it was like during the fire.
In maths we have been finding all possible ways to make a target teen number using whole part models.
We ordered the events of the Great Fire of London.
Week Beginning 4th January
Happy New Year everyone! We hope you enjoyed the Christmas break and are ready to start learning again. This half term our topic is the Great Fire of London.
In Literacy we have been looking at words and phrases to describe a fire and using these to write a cinquain poem.
We found out what houses looked like many years ago in London and made our own to put on the display board. We will add flames and our poems to them next week.
On Thursday we celebrated Epiphany. Claire made some lovely cakes and hid a chocolate button in one of them. Look who found the button and was crowned King for the day.
Week Beginning 13th December
Merry Christmas from Kingfisher Class! We have been working very hard to learn the words to our Christmas song.
A Merry Christmas from your little elves!
This week has been full of Christmas activities and we have had lots of fun!
Week Beginning 29th November
We have kicked off Christmas in Kingfisher class by following instructions in English to make some Chocolate Rudolphs and cuboid boxes in maths (to put the chocolates in). They look and taste yummy!
We had fun playing in the snow!
Mrs Dodgson lead a Godley Play session and Kingfishers learnt about advent and the wise men. Then children responded to the story by drawing, reading and crafting.
Week Beginning 15th November
Kingfishers had great fun dressing up for Children in Need, especially helping to fill our large Pudsey Bear with coins.
In English we learnt a new story and retold it in groups using story language.
In maths Kingfishers investigated and made teen numbers in as many different ways as they could.
Week Beginning 11th October 2021
We have had a very busy week this week! In maths we have been partitioning numbers and using whole-part models.
Kingfishers had fun at forest school this week and found a very special caterpillar too!
On the last day of the week we had an open day and lots of visitors came to see what we do at St Marys. Kingfisher class took part in a senses workshop, cooking, sorting out puzzles, taste testing, forest school and games with coach Lewis. It was such a lot of fun!
Week Beginning 20th September 2021
What have we been up to this week I hear you ask! Well during maths we have been investigating numbers that are greater than, less than and equals. Kingfishers have used Charlie Croc in number sentences to help show which numbers that are greater than and less than.
Kingfishers have had fun in P.E. learning how to perform balances using different parts of their body . They also learnt 5 different gymnastic poses. As the weather has been so lovely we managed to do our PE session on the field.
During English lessons, Kingfishers investigated rhyming words and adjectives. They brainstormed lots of ideas with a partner an then wrote their own poems.
We have had lots of fun investigating ways of making a self portrait. This week Kingfishers used pastels on acetate - it was very messy and we had some very funny results!
Week Beginning 6th September 2021
Our topic this half term is 'incredible Me'.
Welcome to all our new Kingfishers, we were delighted to see all of you in school this week! We have done so much in class already and have spent lots of time getting to know each other. First we needed to get the classroom looking wonderful with some artwork - our topic this half term is 'Incredible Me', so our artwork reflected that.
We also drew some self portraits.... can you guess who we are?
In maths this week, we have been sorting and counting objects.
We learnt new hockey skills in our P.E. lesson with the Chelsea coaches....
Week Beginning 3rd May
This week Kingfishers have been learning about sharing into groups of two. They investigated which numbers could be shared equally into two groups and those that could not.
The cress that the children had sewn last week had grown very tall over the bank holiday weekend and so they recorded the growth in their cress diaries.
Finally Kingfishers cut their cress to make delicious egg and cress sandwiches.
Friday morning was a little different to the usual school day. Children were not allowed water and instead had to walk to Frensham pond to collect water in buckets! The children were doing a sponsored walk for the charity 'Dig Deep' to raise money to provide clean water for communities in Kenya. It was very warm and the buckets were very heavy!
Week Beginning 21st March
Kingfishers have had great fun in maths this week. They learnt all about volume and capacity - filling different sized containers with water and ordering them.
The school disco was great fun!
We do hope you enjoyed your mothers day cards as much as we enjoyed making them!
Week Beginning 28th February
What a busy week Kingfisher class have had. It started early on Monday morning when they were whisked away on a school trip to Portsmouth Historic Docks. Kingfishers got to explore HMS Victory and then find out lots more about Horacio Nelson.
On Tuesday we learnt about Pancake day and Ash Wednesday. Kingfisher class joined Woodpecks and Goldfinches for some very exciting pancake races!
World book day was on Thursday and all the children had great fun dressing up as their favourite book characters. We went into the hall to see everyone else's costumes.
We had lots of activities based around the book 'The Night Pirates' and made our own giant book covers.
Week Beginning 8th February
Wow! What a busy week we have had in Kingfisher class. Mrs Dodgson and Miss Parsons were super proud of all of you for putting on a brilliant family assembly to show everyone your learning. It was great to see parents back in school too! Kingfishers remembered so many lines, songs and actions and behaved beautifully.
Kingfishers took part in the Godley Play this week. They listened to the story of Noah and the Great Flood and were allowed to respond to this in a creative way.
To finish off our work on the Great Fire of London, Kingfishers made some amazing pop-up pictures of London ablaze.
Kingfishers investigated which materials floated and which sank during science - they made some interesting discoveries!
Week Beginning 24th January
We found out about Chinese New Year this week and took part in a brilliant workshop. We got to play drums and other musical instruments as well as perform a dragon and lion dance!
In maths this week we have been looking at measuring length with non-standard units of measurement. Kingfishers even measured Miss Tucker!
We have been investigating materials to find one that is waterproof and light enough to carry so that we can make buckets to put out the Great Fire!
We have been researching information about the Great Fire of London this week and writing information sentences to go onto posters.
Week Beginning 10th January
Kingfishers have looked at all the materials around our classroom this week and found out about some of their properties.
We have been looking at the diary of Samuel Pepys in English and made our own quill pens and tried writing the days of the week.
During art we mixed paints to make a fiery background which we will add houses to next week.
Week Beginning 6th December
We have been learning all about advent in Kingfisher class this week. We made advent wreaths so that we could count down the 4 weeks until Christmas and Christdingles to show all the wonderful things that God has given to us. It was great fun too!
In English we have been following instructions to make a Christmas cracker for a friend and written instructions on 'How to make a Snowman'.
Week Beginning 22nd November
There is definitely a nip in the air as we head into Winter and in science we have been thinking about Winter weather. How is it different to the other seasons and how can we measure the weather? Kingfisher class decided they could measure how strong the wind was blowing by making paper windmills.
We have been using the language of position and direction this week to guide our partners around mazes and play lots of games.
During art children painted their Georgia O'Keefe inspired poppies. Kingfishers tried very hard to mix and blend their colours.
Week Beginning 8th November
This week has been all about Remembrance. Woodpeckers came into class to sell us poppies for our service.
During English, we wrote letters to the Unknown Soldiers and used words and phrases to describe a poppy. We used these words and phrases in art to make a Poppy stained glass window.
We looked at special books during R.E. and learnt that the Bible was a special book for Christians.
During maths we used lots of different ways to find the difference between two numbers.
Week Beginning 27th September 2021
English work has been based around the story 'Eliot Midnight Superhero'. Children have been investigating adjectives, verbs and the past tense in their writing.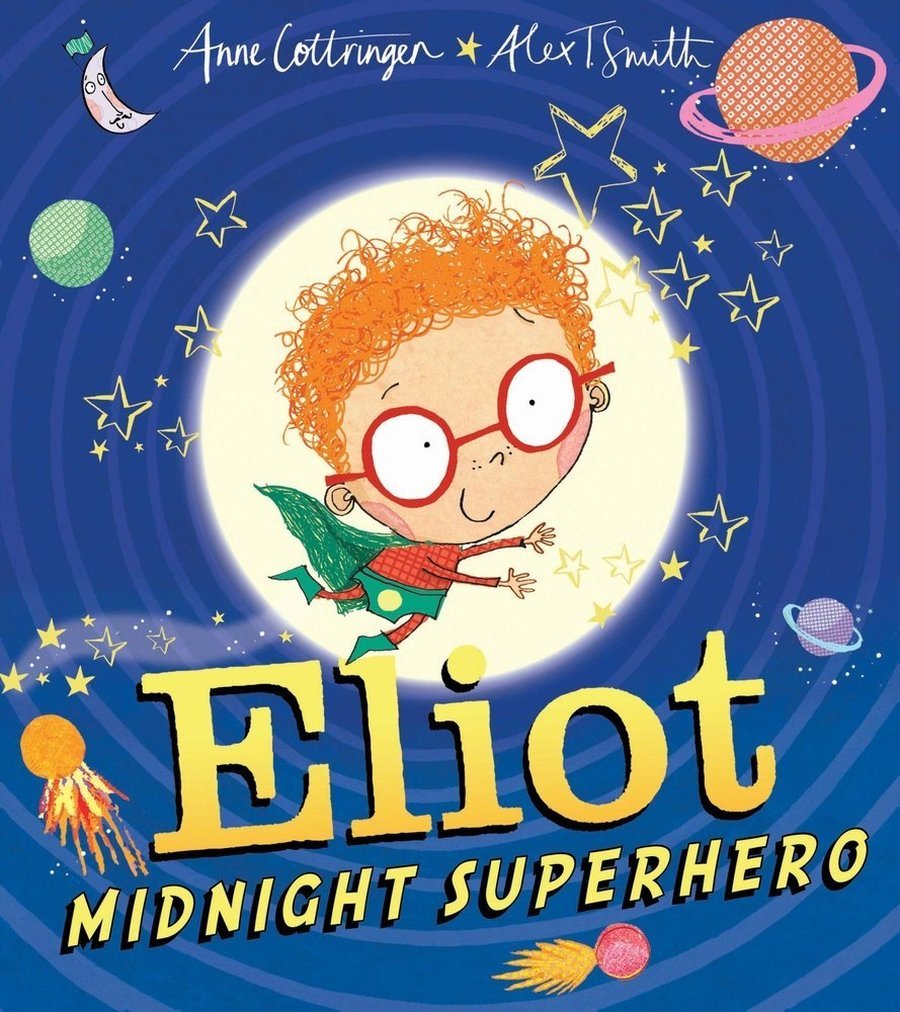 During science children carried out an investigation to see if the tallest children had the biggest feet. They had fun finding out and the answers they found weren't as they had predicted!
Week Beginning 13th September 2021
It has been a busy week in Kingfisher class. The children are getting used to all the new routines and now come into class independently and get on with a morning task without fuss. Well done Kingfishers we are really proud of you.
In English this week, we have had fun learning about labels and captions. We labelled different parts of our body...
We looked at our bones in science and found out where our backbone, ribs, arm and leg bones are. Then Kingfishers made their own skeleton.
Kingfishers investigated what happened when they mixed primary colours and made a colour wheel of all their favourite colours.
On Friday we had a very special visit from a wire haired dachshund called Hux! He was very sweet and we all got to stroke him!