Woodpeckers 21/22
Summer Term 2022 ~ The Secret Garden
Week beginning 23rd May
This week we celebrated May Day with our country and maypole dances and our May Queen and King were very proud to open the celebrations .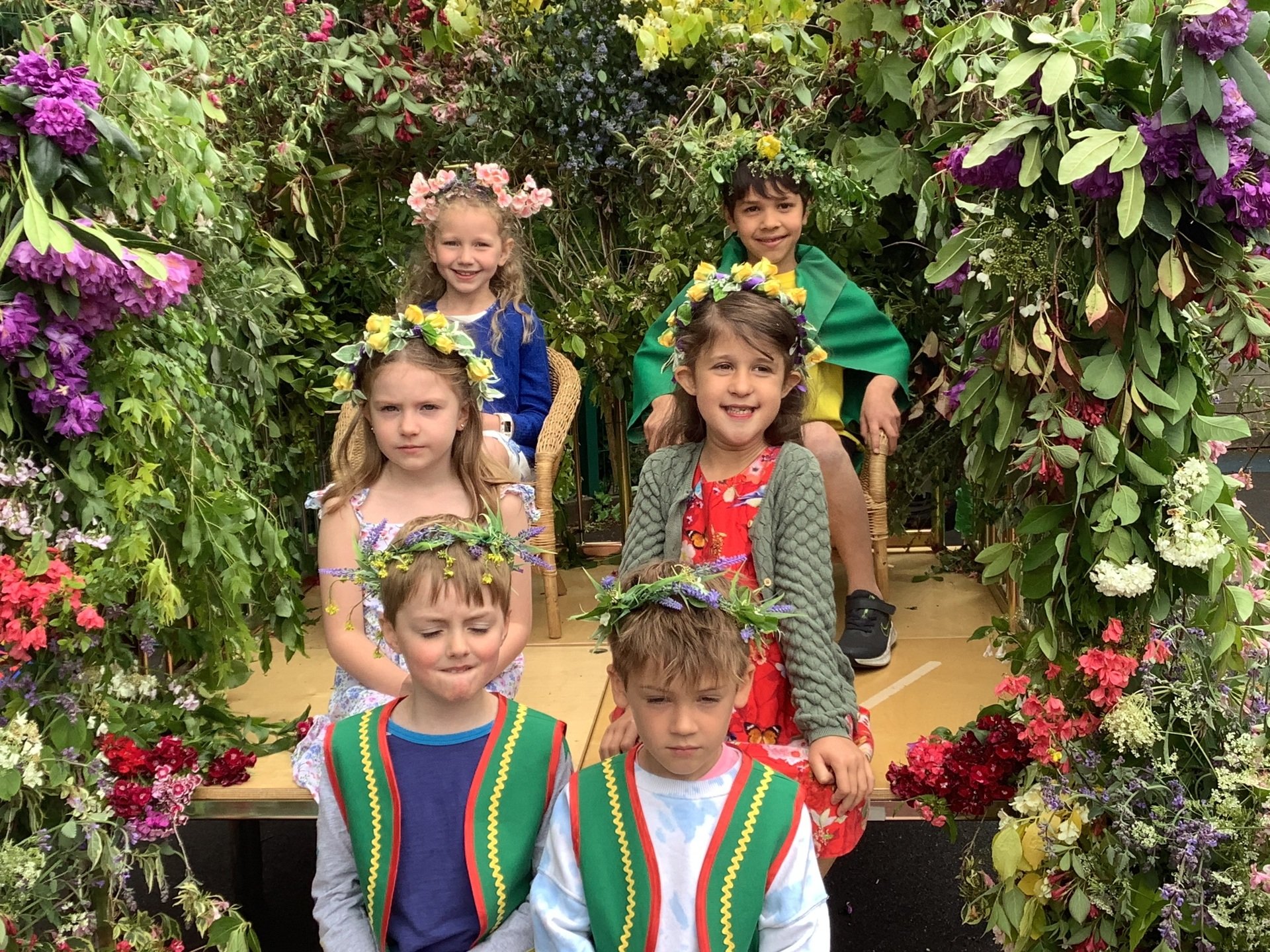 ~
Watch the video of our country dancing.
After the dances we enjoyed a delicious May Day Cup Cake.
Thank you for baking them Mrs G.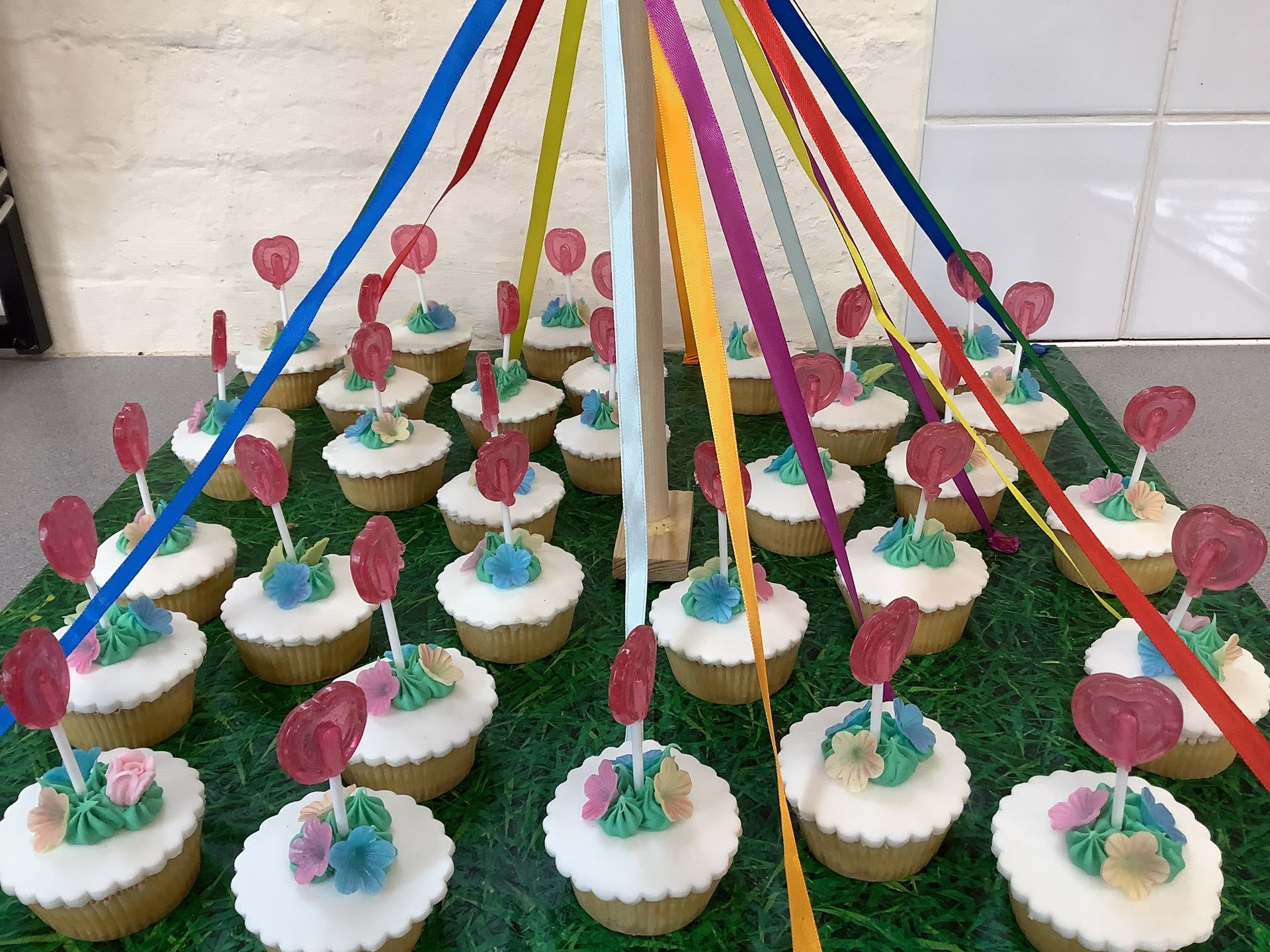 Week beginning 9th May
This week we have been revisiting our learning about fractions in our maths work. We also wrote a new story using the pattern of The Tin Forest. We enjoyed making them into books and designing the front covers.
In science we began an experiment to grow cress. We made our predictions about what would happen to the cress that has no sunlight.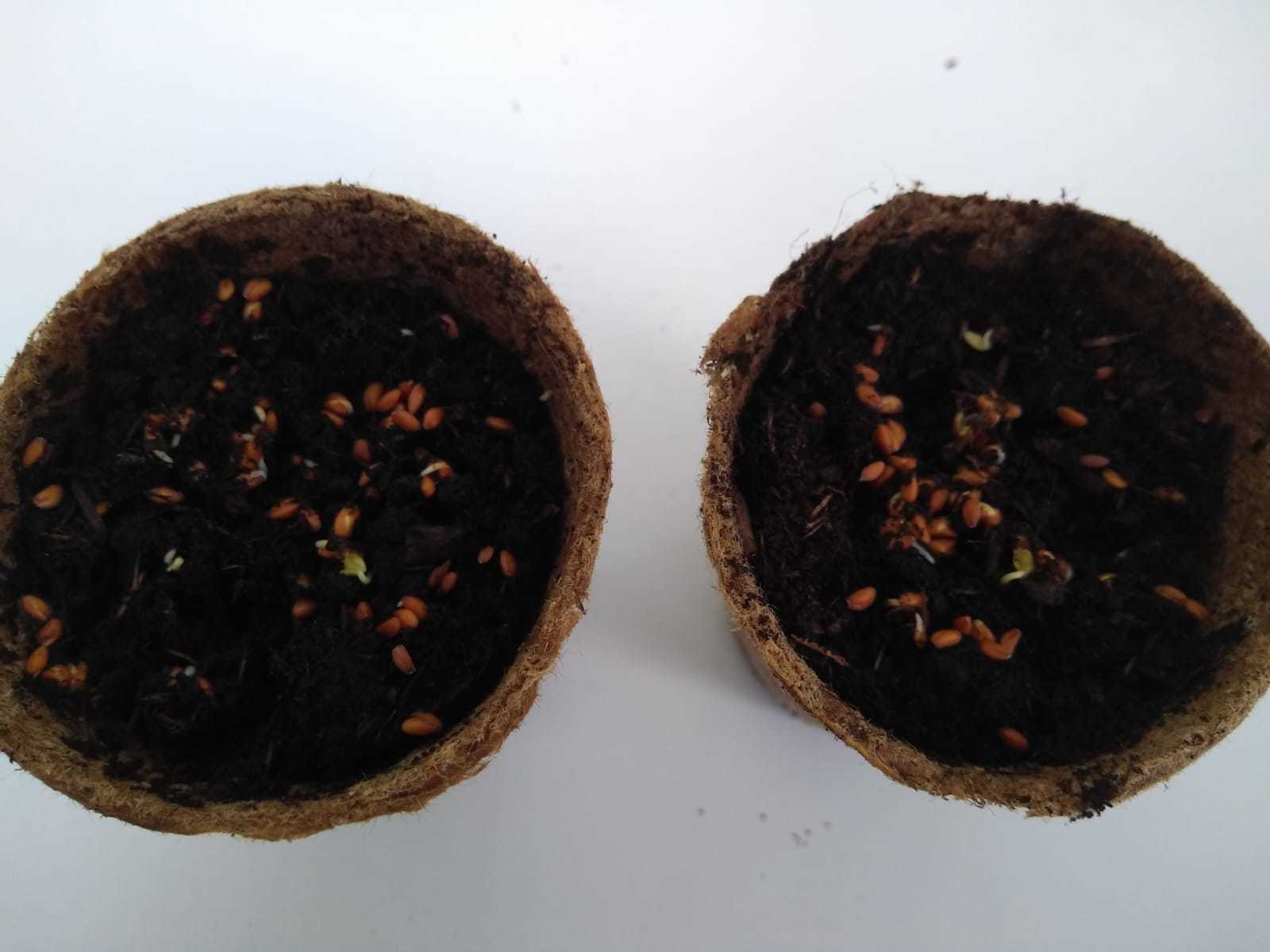 Our forest group enjoyed creating art tiles this week while the rest of the class completed their moving pictures.
~
Week beginning 25th April
This week we started to learn our May Dances ready for our celebrations at the end of this term.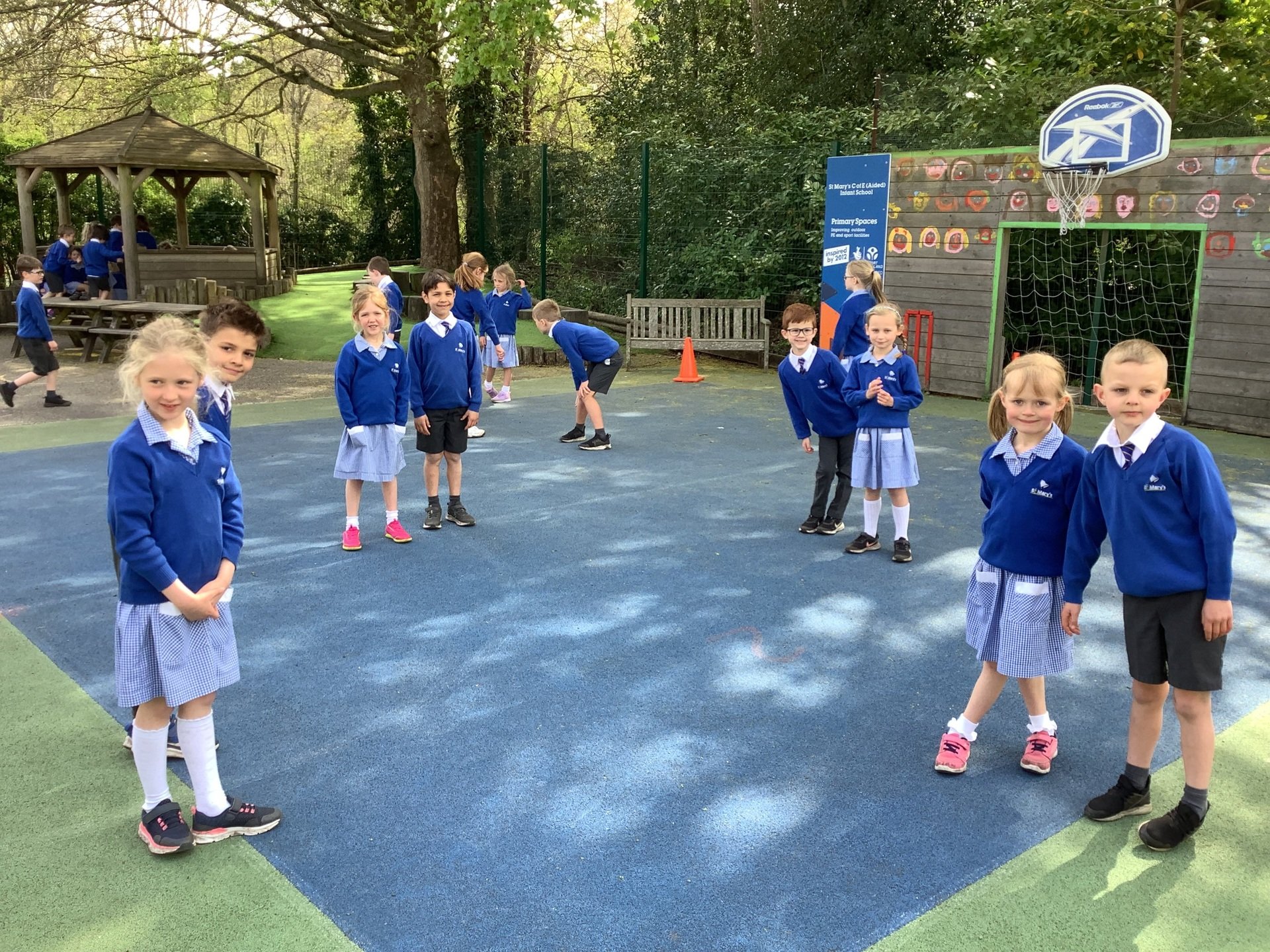 ~
In maths we used our addition and subtraction skills to solve problems and we wrote a character description of our story character.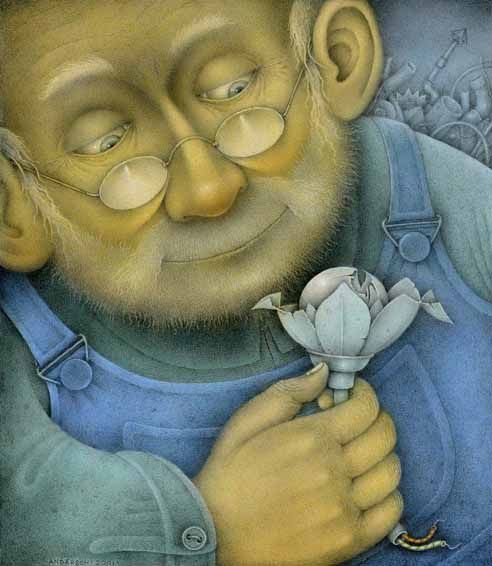 Week beginning 28th March
Easter Celebrations
Woodpeckers enjoyed a very busy week. On Monday we learned about
The Easter Story during a special pause day.
~
We made a special Easter Garden as we learned about the Easter symbols.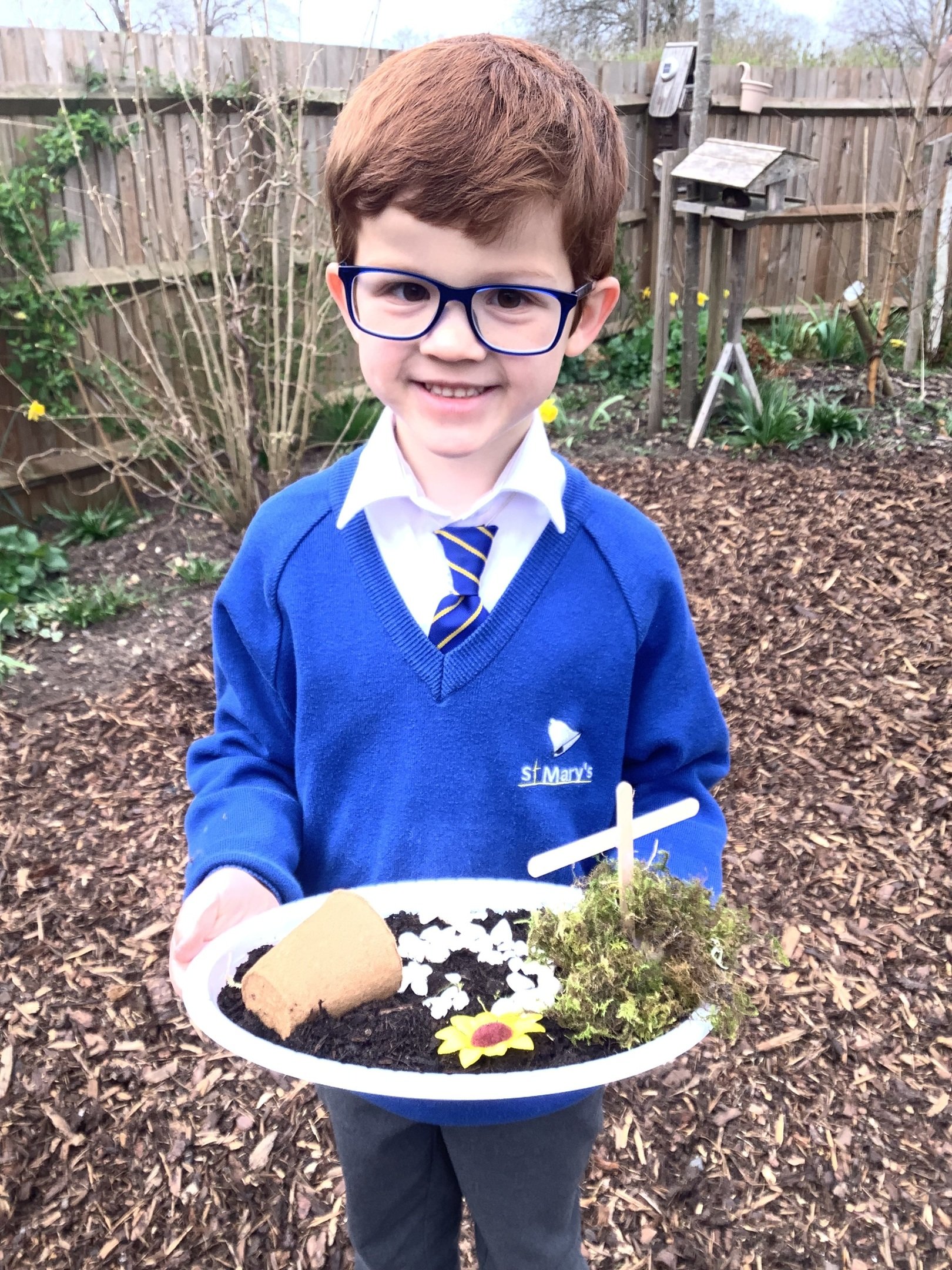 ~
On Wednesday we walked to the common to search for a little chocolate treat.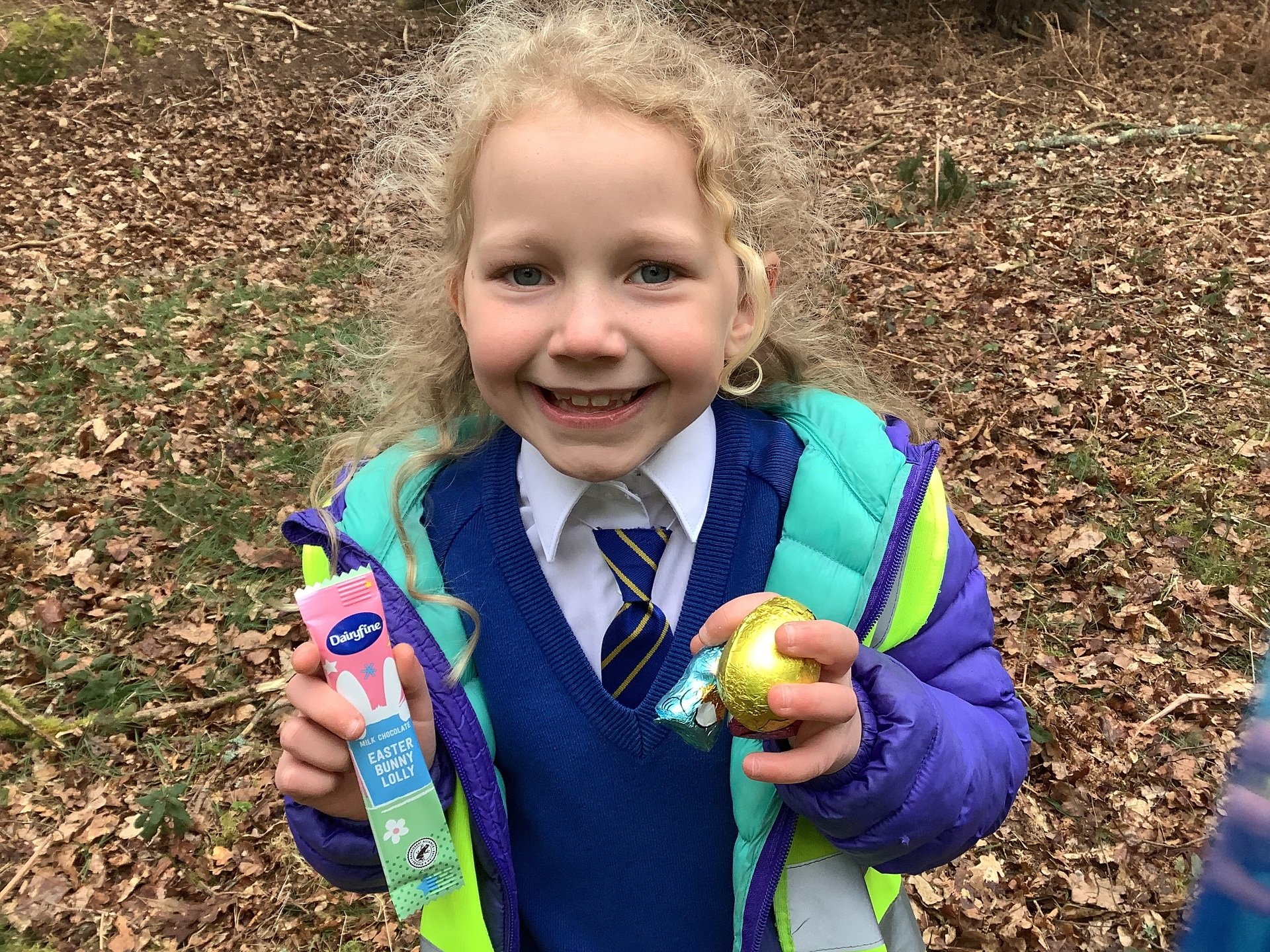 ~
On Thursday we rolled eggs .......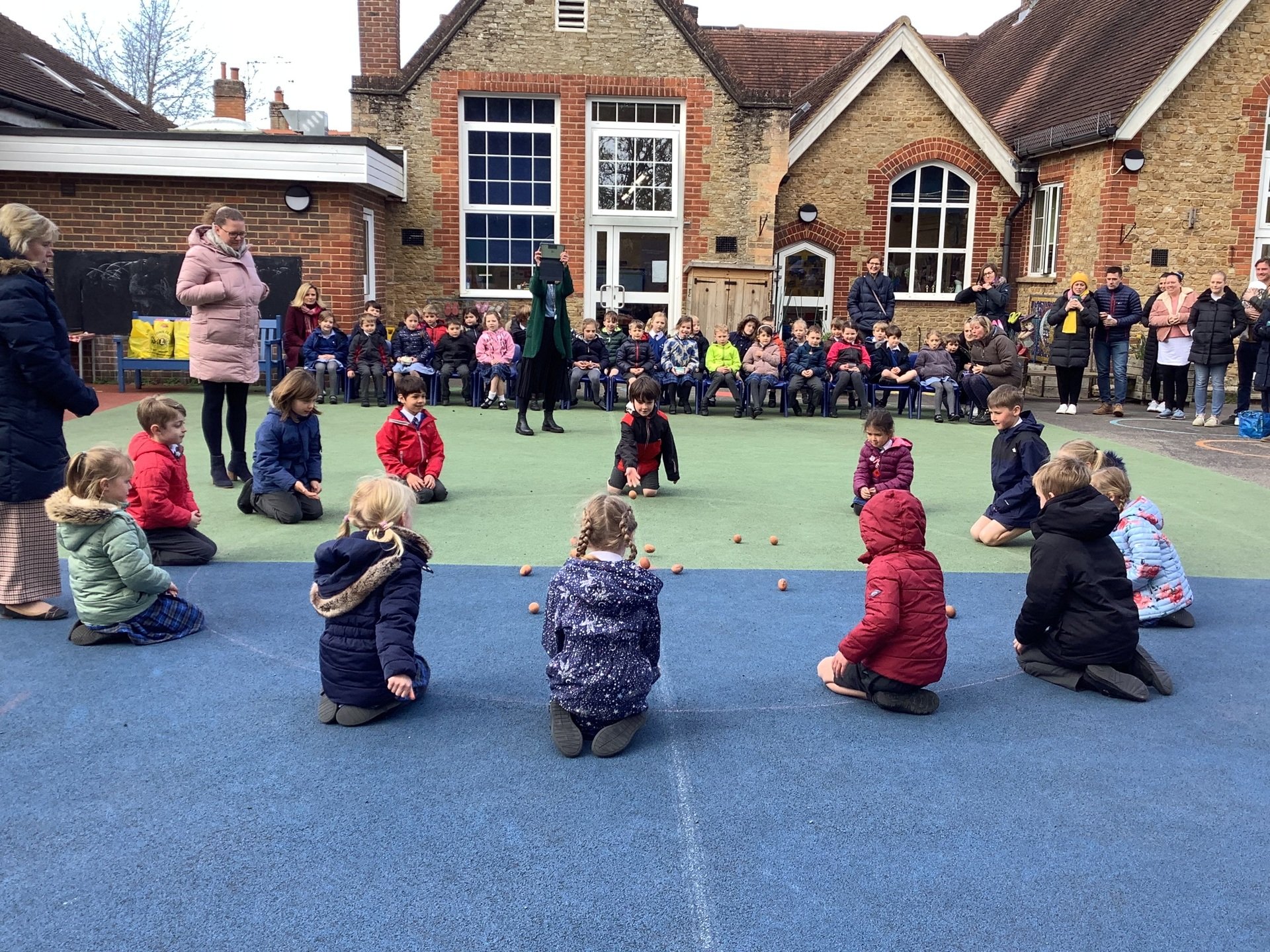 ..... and paraded our Easter hats.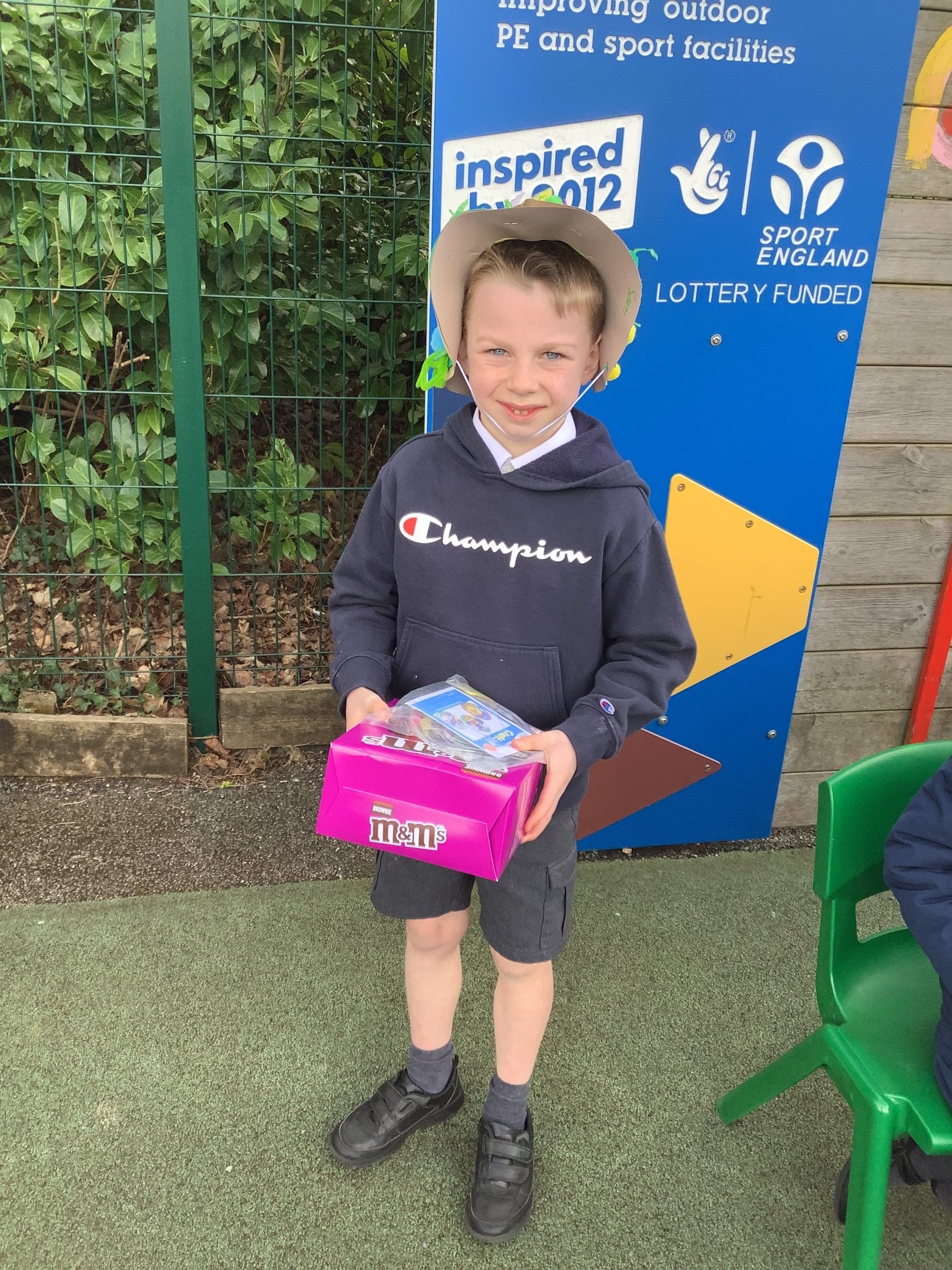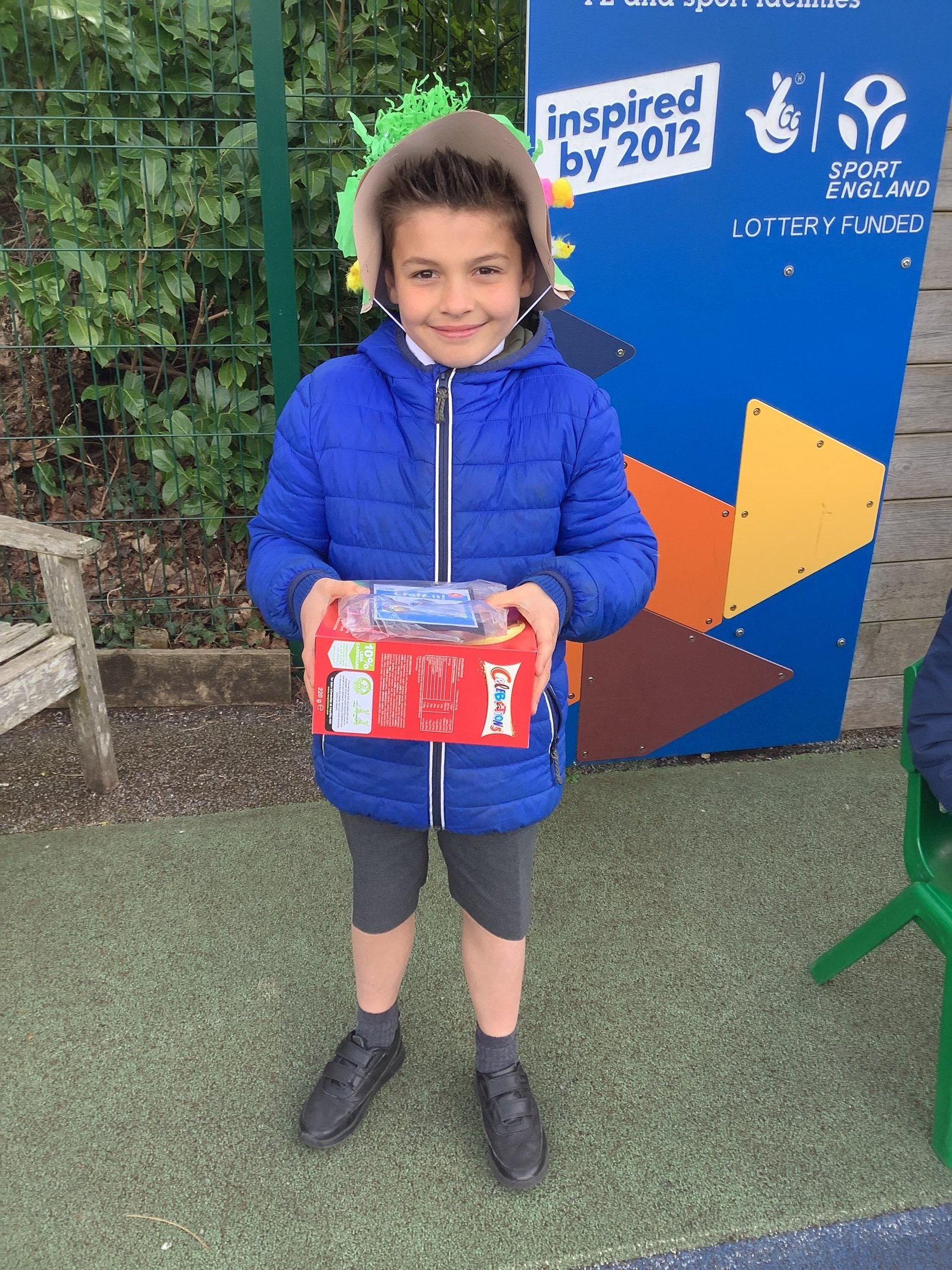 Week beginning 14th March
This week we were visited by Spirit of the Wild who taught us about animals, habitats and food chains. We saw and held some amazing animals and wrote some fantastic recounts about the visit.
Week beginning 28th February
What a very busy week we have all had!
~
On Monday we visited Portsmouth Dockyard to discover more information about Horatio Nelson. We learned all about his life through some workshops before touring HMS Victory.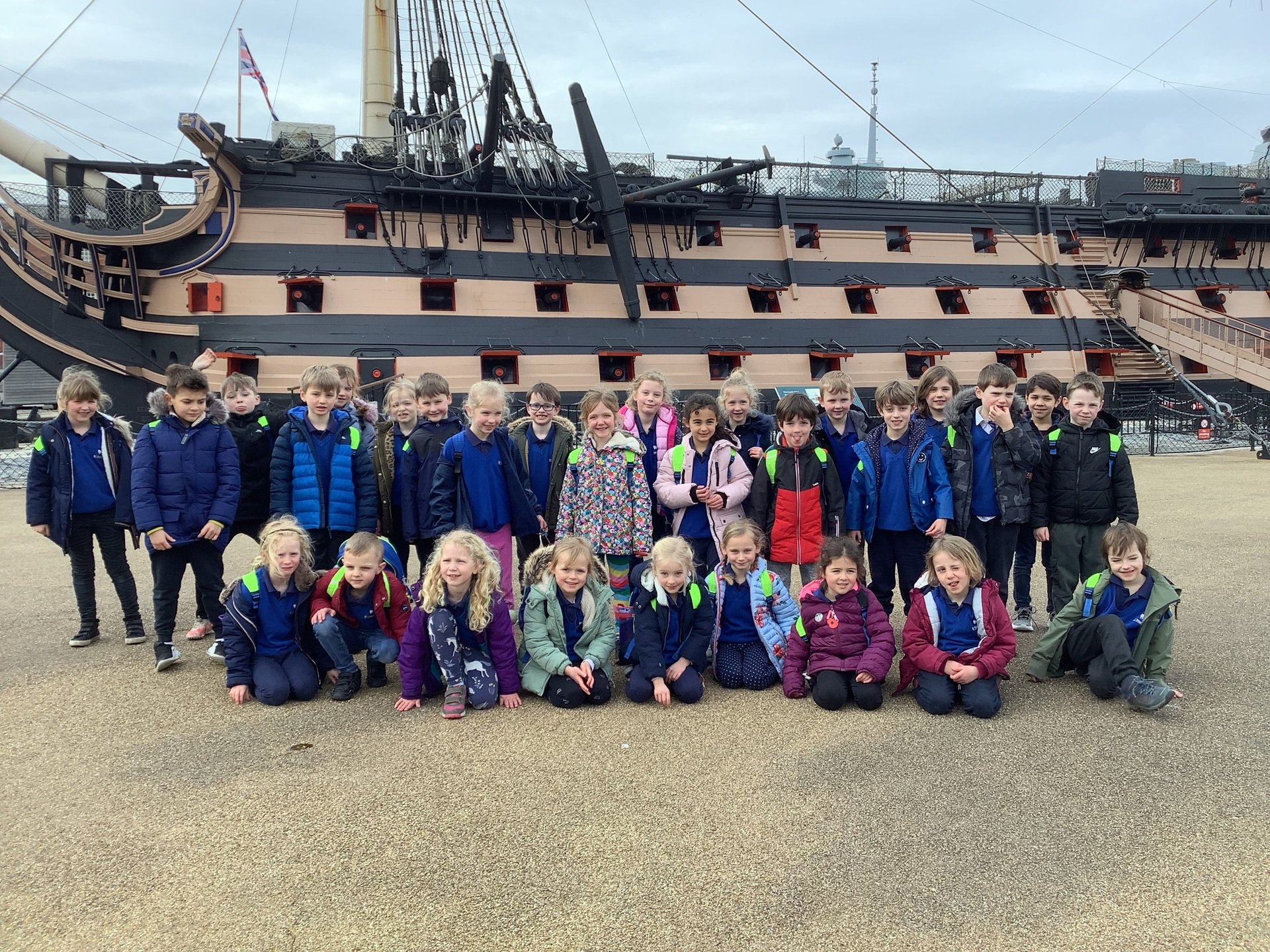 ~
On Tuesday we celebrated Pancake Day.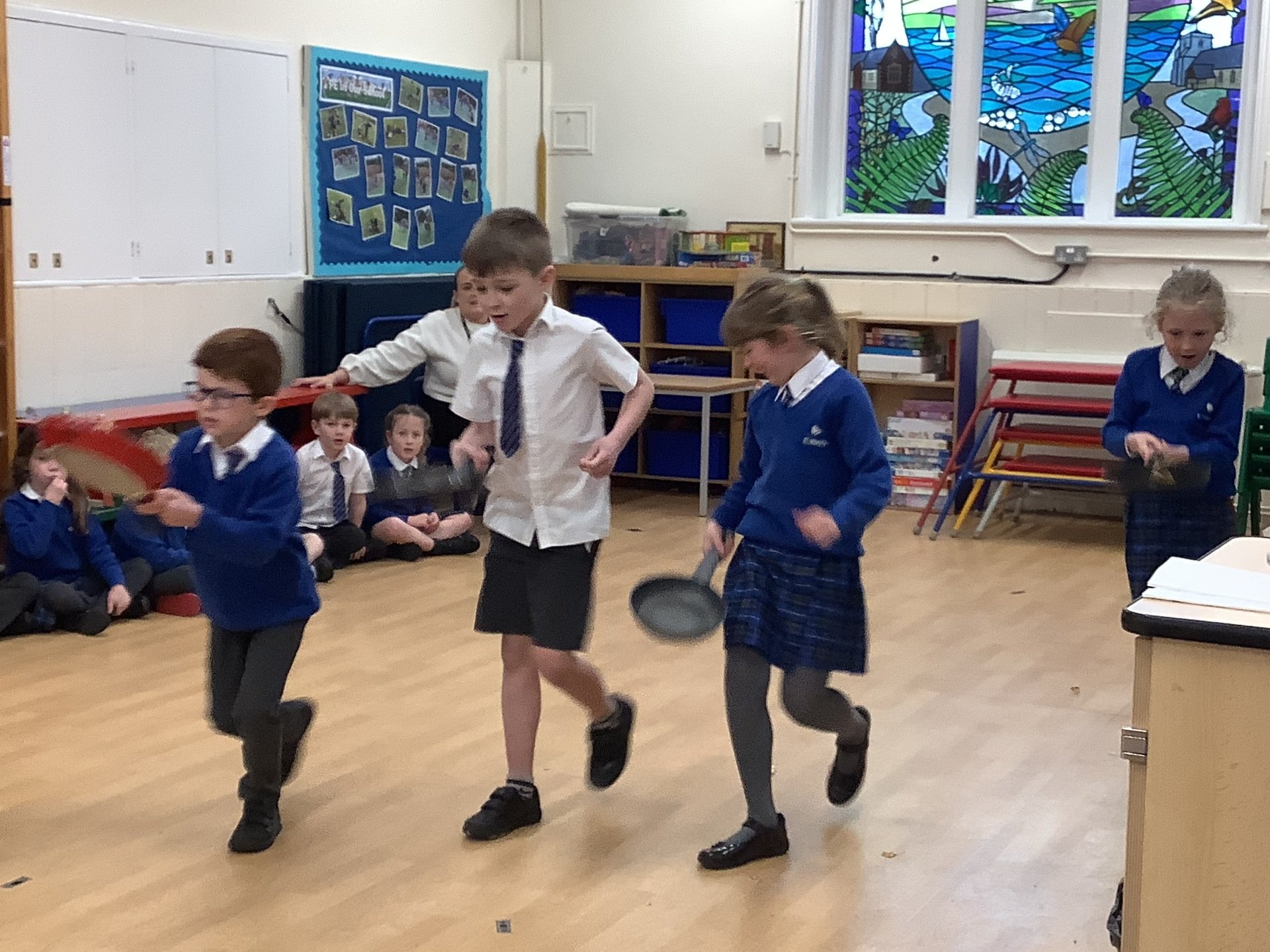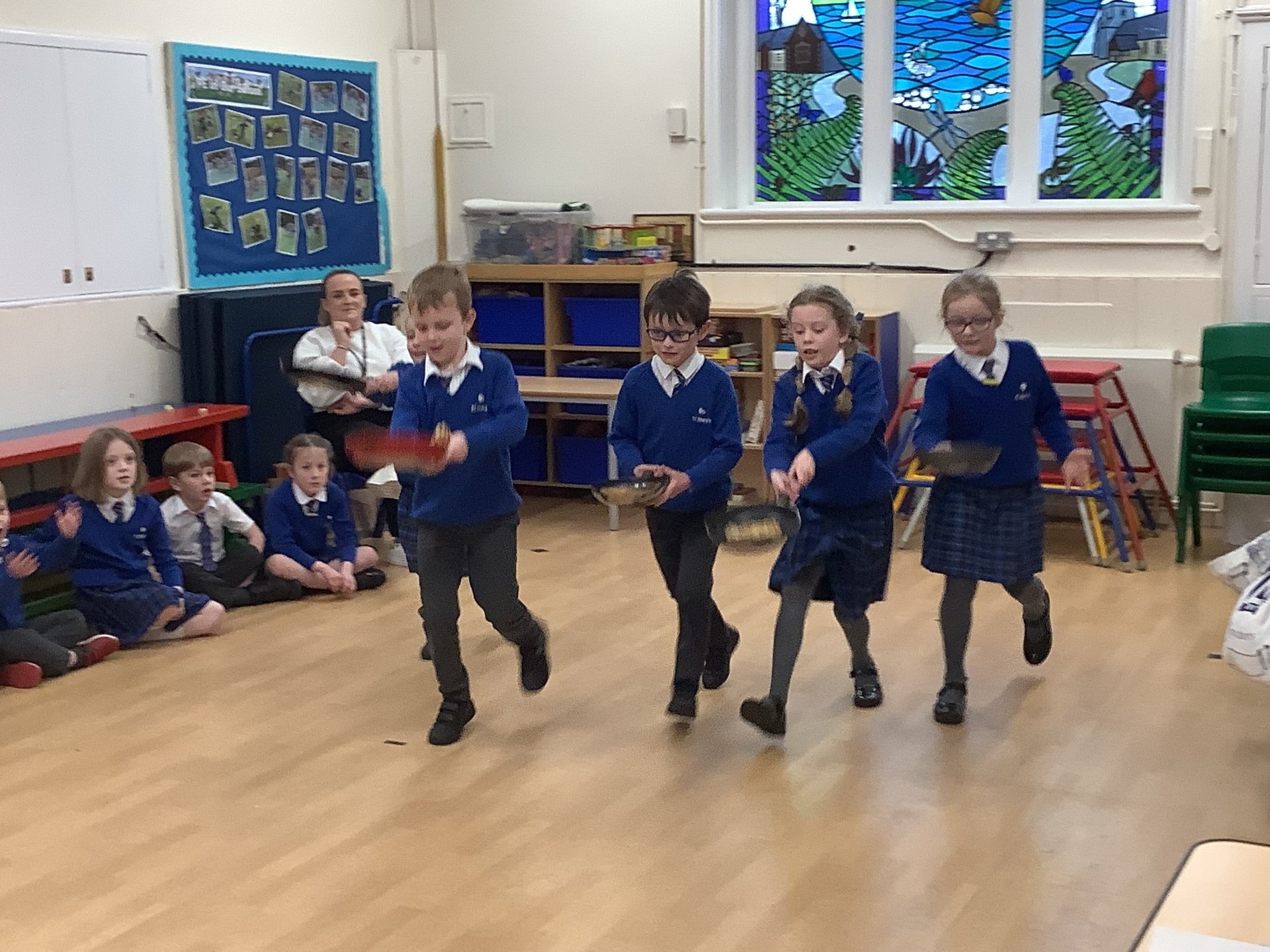 ~
On Thursday we celebrated World Book Day by dressing up as our favourite book characters.
Through the day we enjoyed completing some book activities.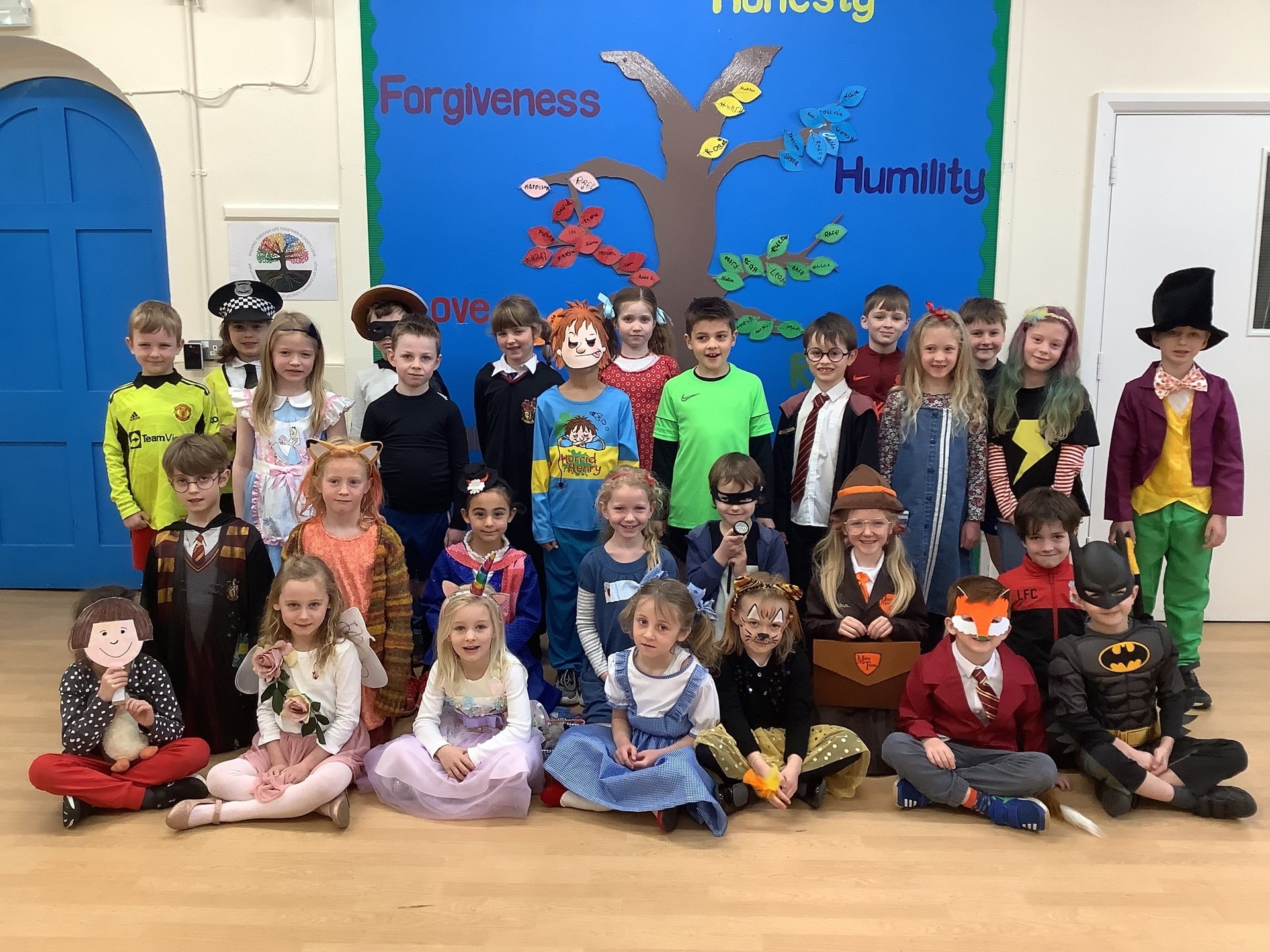 Week beginning 17th January
This week we wrote our information books about
The Great Fire of London
using all the information we have learnt.
~
Forest School enjoyed painting their stones.
~
Week beginning 4th January
Welcome back to our New Year.
On Thursday we celebrated Epiphany.
We enjoyed our special Epiphany cake and guess who found the special chocolate making her the Woodpecker Epiphany Queen?
This week we started our new topic - The Great Fire of London.
We thought about all of London's famous landmarks and enjoyed writing our postcards.
In science we learned more about the properties of materials and found lots of examples around the school.
Week beginning 6th December
This week Woodpeckers have been busy making Christmas decorations and getting ready for Christmas.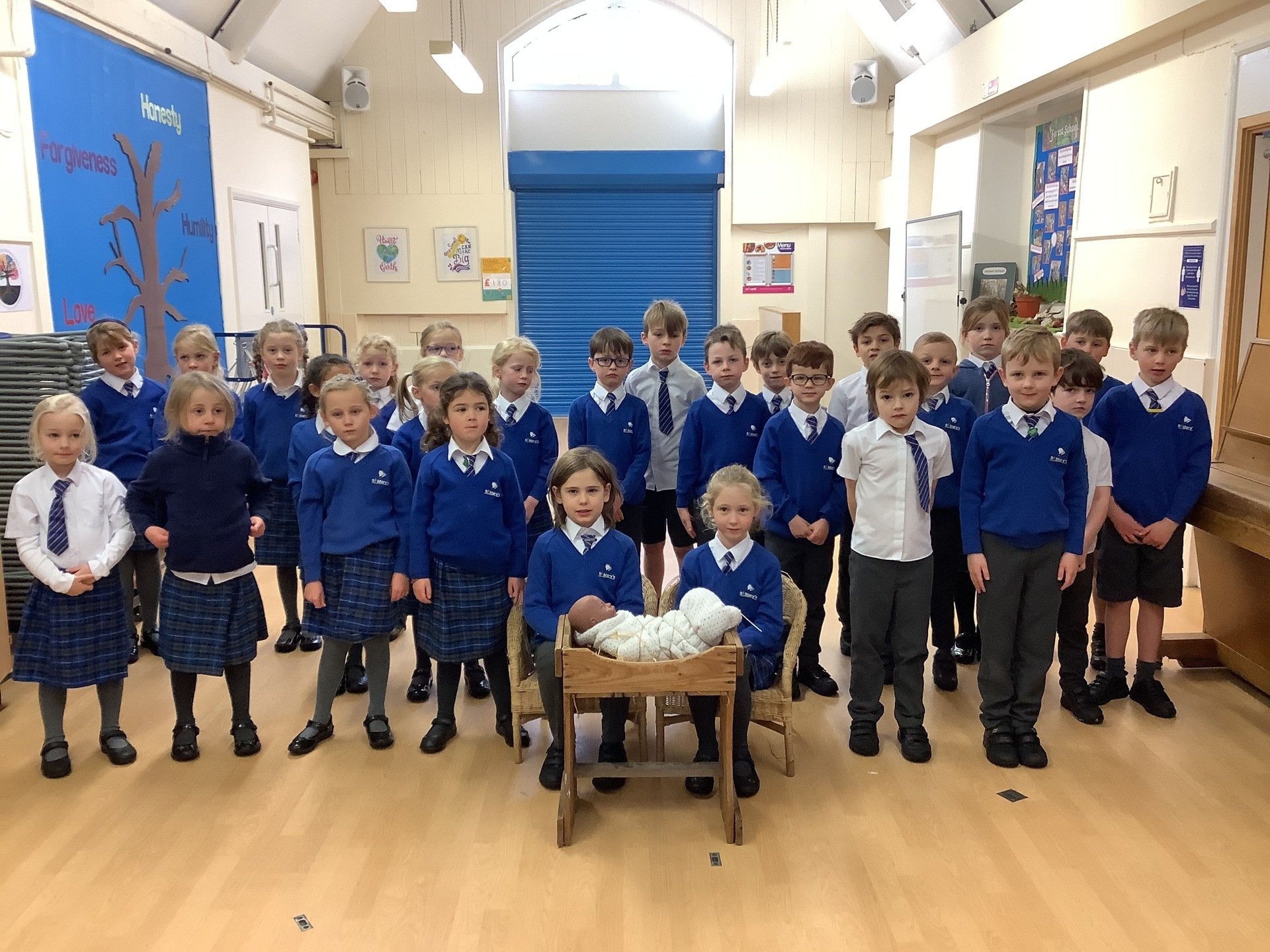 ~
We enjoyed watching Signpost's special Christmas video.
Week beginning 22nd November
This week the Woodpeckers were very proud to present their learning in their Family Worship.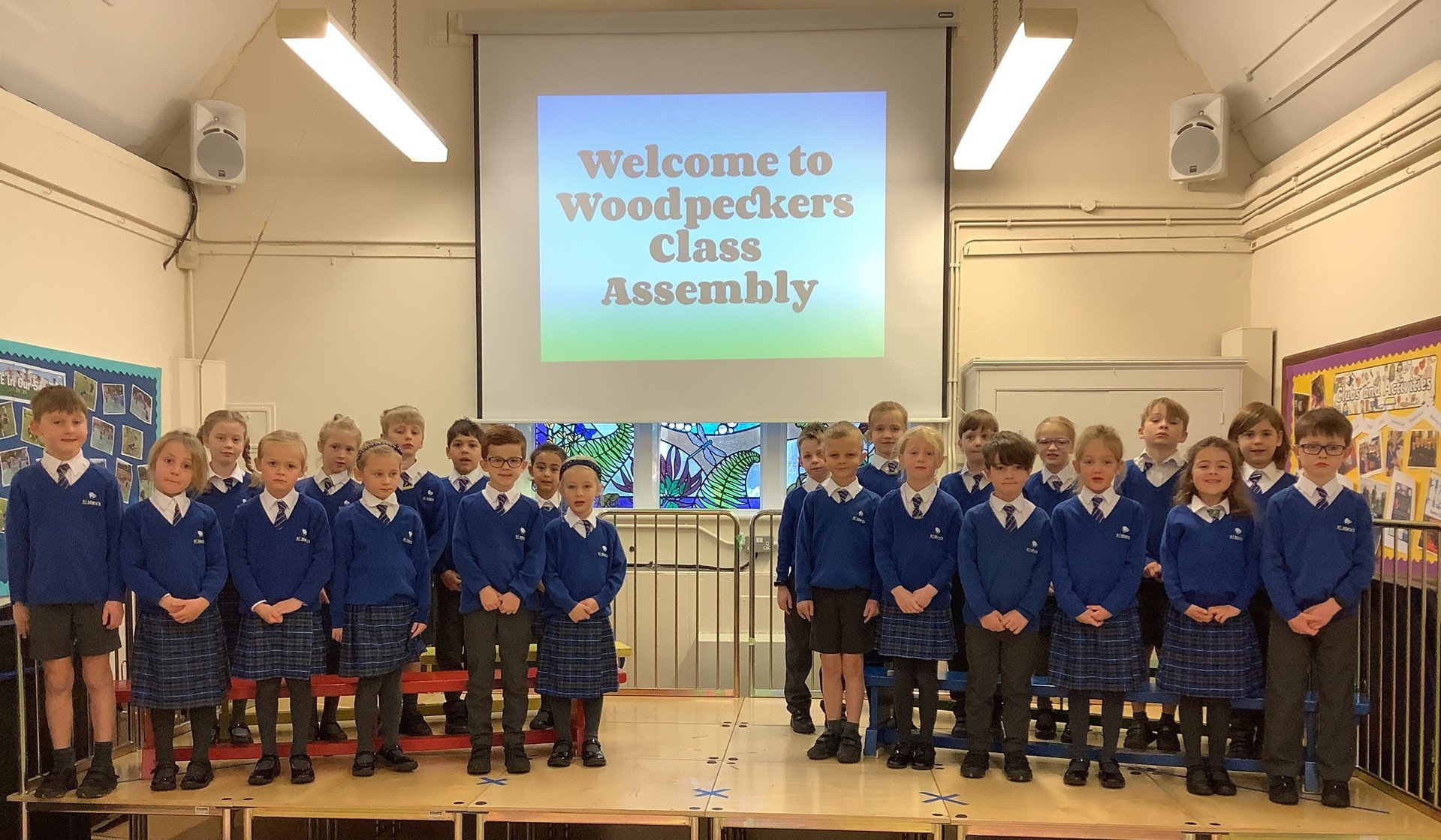 Play the video to see them retelling The Papaya That Spoke.
~
~
After our assembly the children tried some papaya that Mrs Molay kindly brought in. Some children thought it was really yummy!
~
~
In class we learned more about Fractions and enjoyed using the new Chrome Books funded by FOSMS.
Week beginning 8th November
This week we learned about Remembrance.
We investigated facts about why and who we remember and helped to sell poppies. On Thursday Rev Jane came to our special Remembrance Worship.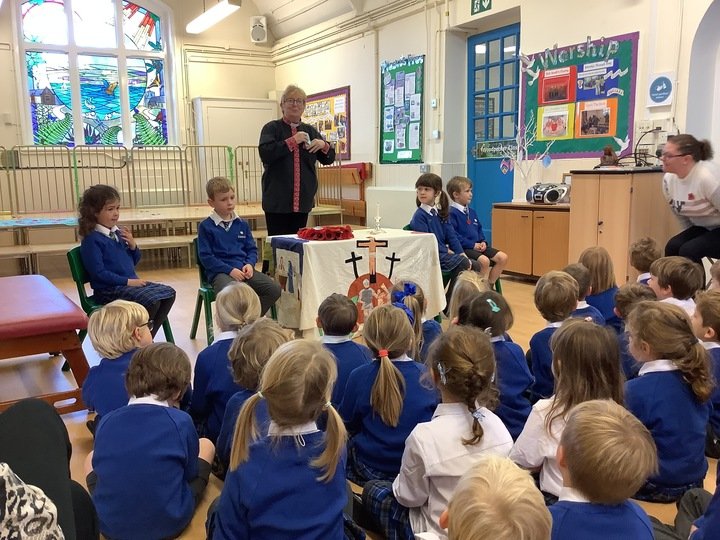 ~
On Friday our year 2 worship leaders represented St. Mary's at Farnham Schools Remembrance Service.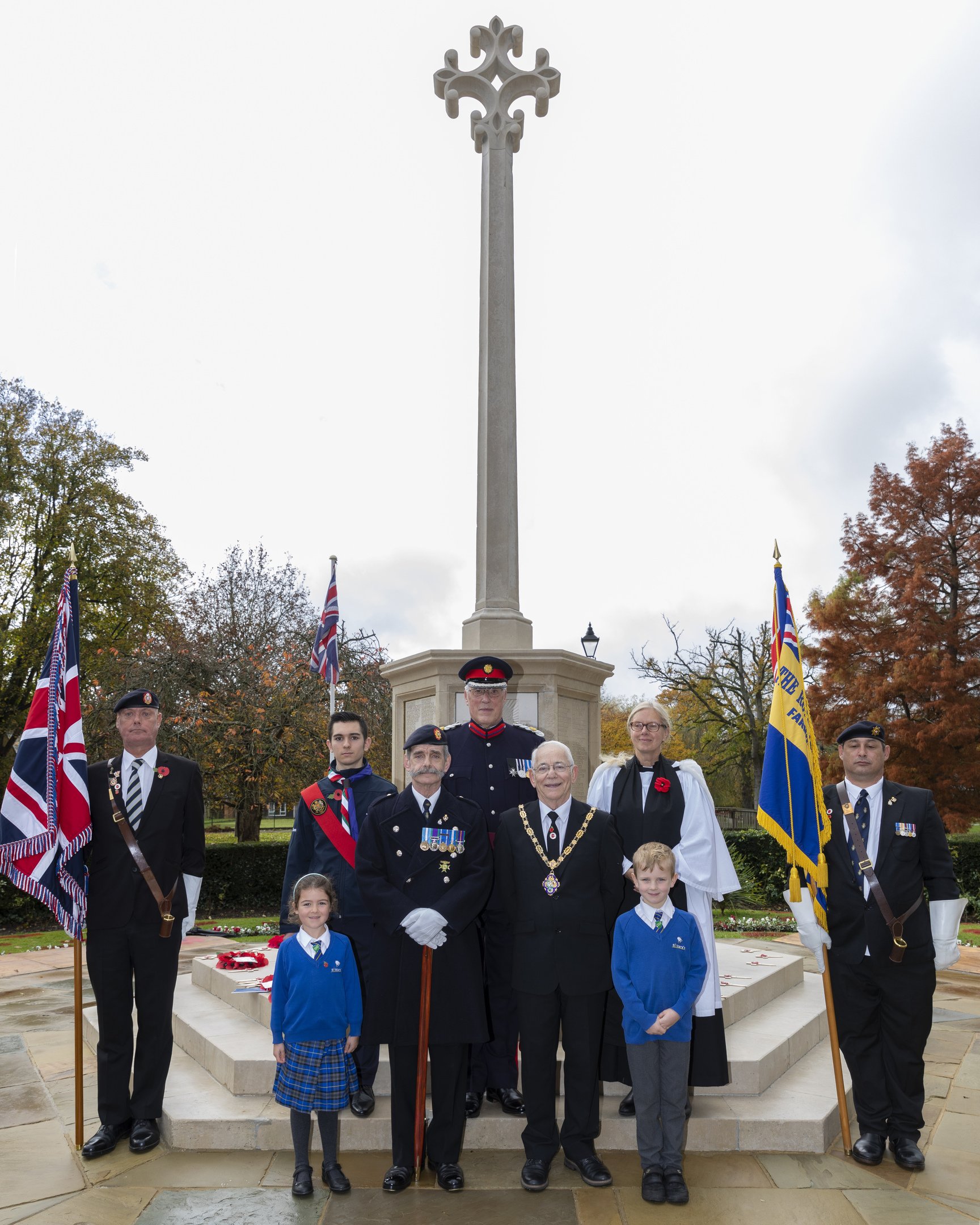 ~
Evie brought in some family medals and told us all about them.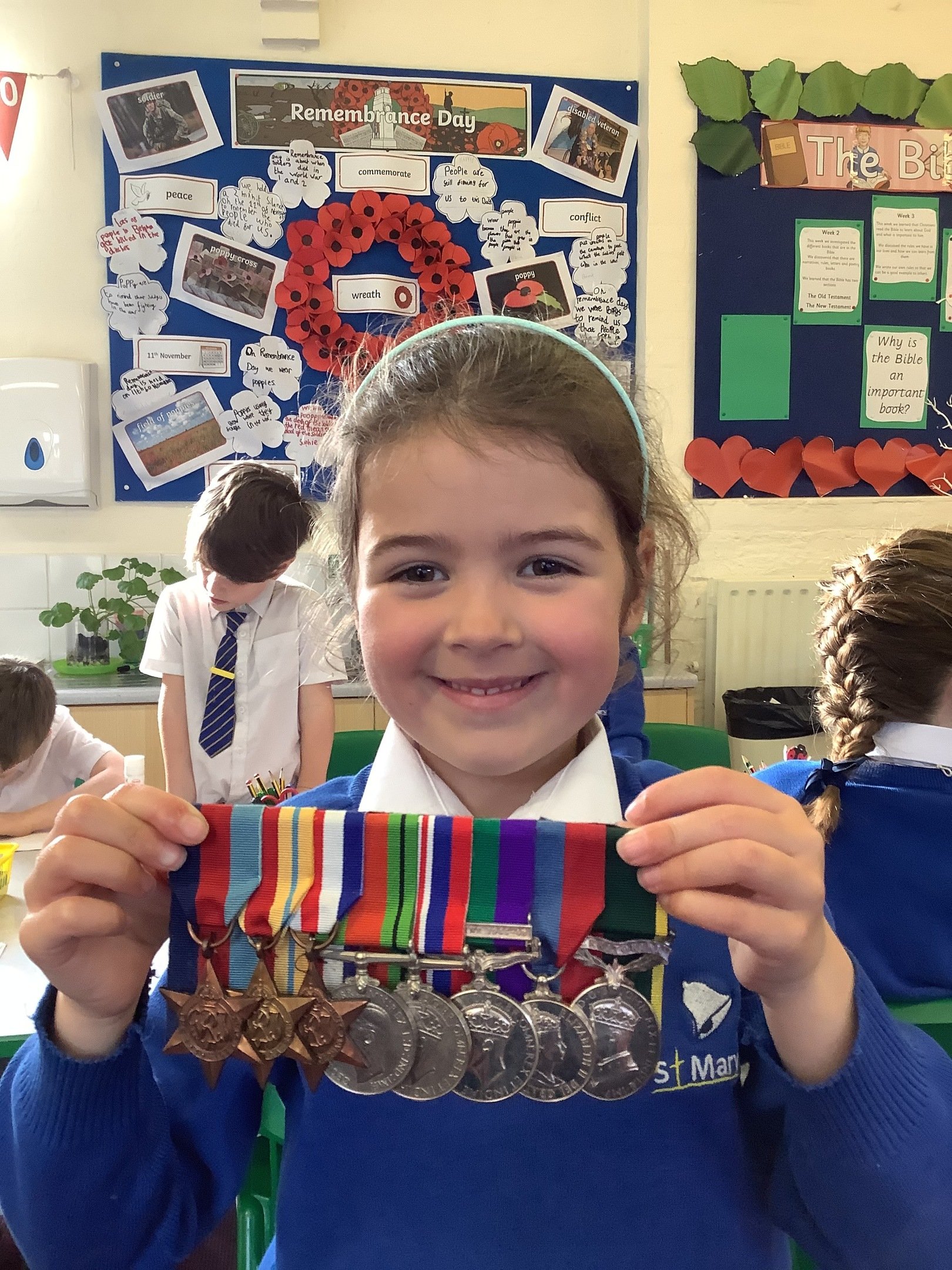 ~
In english we wrote our newspaper reports about Guy Fawkes and learned more about multiplication in maths.
In Forest School we took photographs from different perspectives.
~
Week beginning 18th October
In music we are learning to play the recorder.
Play the video to see us.
~
In our gymnastics lesson we used the apparatus to show how we have learnt to travel, jump, land and roll.
~
Week beginning 4th October
Watch our poem that we performed at our Harvest Service this week.
After the service we all enjoyed tasting the bread .... yum !
We enjoyed this week's Forest School session.
This week we researched a pet by using our Chrome Books and Library Books. We worked in pairs and small teams and wrote notes about what we had discovered.
Week beginning 20th September
Woodpeckers have enjoyed another busy week.
In maths we learned more about adding numbers. We thought about ways to help our calculating and used number facts to 10 and doubles.
We also learned how to add single digits by bridging through 10.
How would you solve 36 + 8 ?
~
We learned about the world's continents and oceans in our geography work and started coding in our computing work.
In PE we enjoyed learning hockey skills with our coaches.
Week beginning 6th September
Woodpeckers have made an incredible start to their new year. Everyone has settled well and is busy learning our new classroom routines.
We have been busy writing poems and learning more about place value in our maths work.
At the end of the week we enjoyed some outside reward time for all our hard work.
Week beginning 16th May
Look what has happened to our cress.
We discovered that the cress in the cupboard with no sunlight has grown taller as it searches for light. We also noticed that without sunlight it has become yellow and not green in colour.
~
This week we wrote our own stories based on The Tin Forest.
~
We have enjoyed reading this story and using it to help our learning.
We wondered about the message it was telling us.
~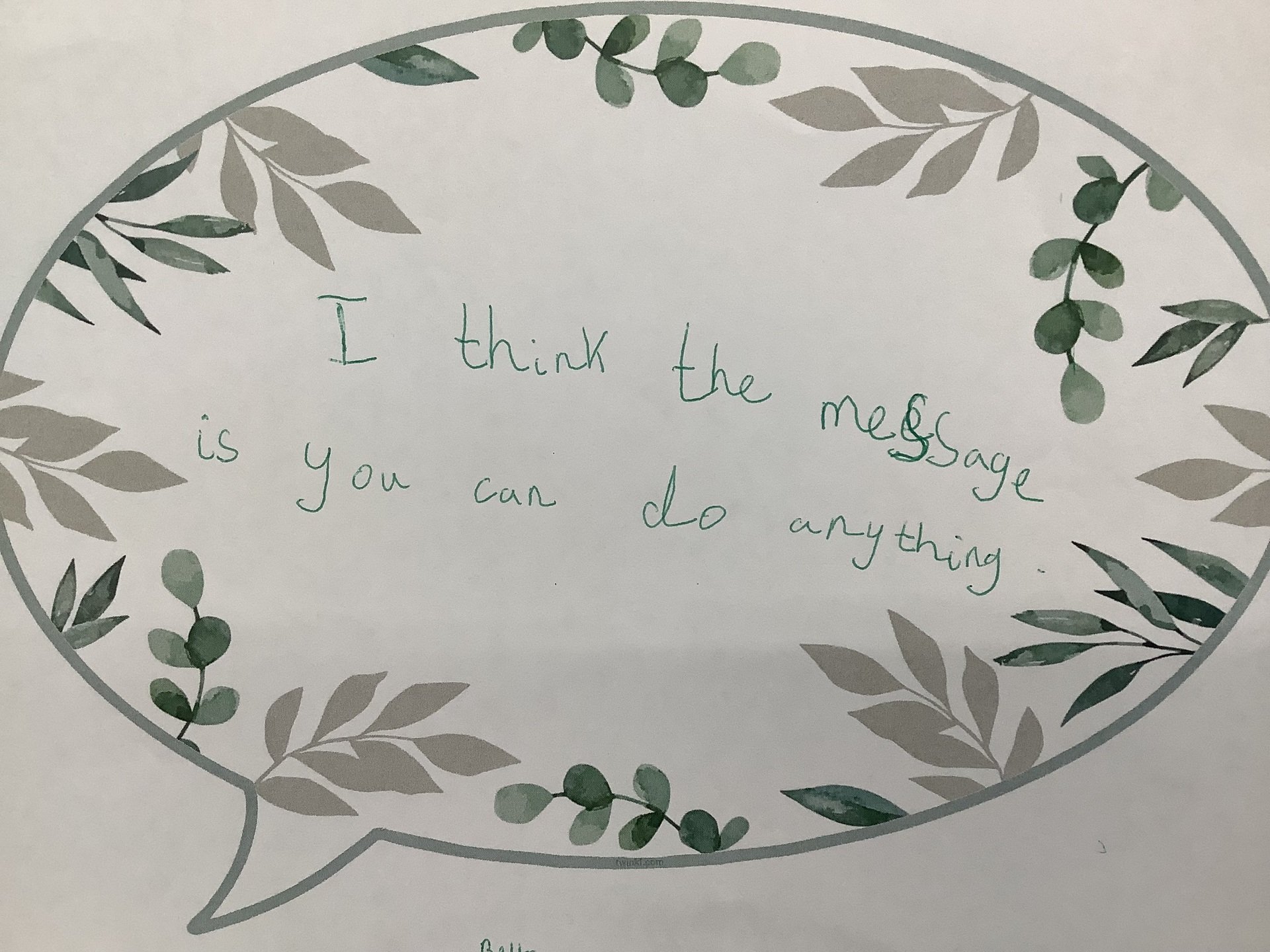 Week beginning 2nd May
This week we have been busy looking after our plants. We have observed them carefully and noticed how they are growing.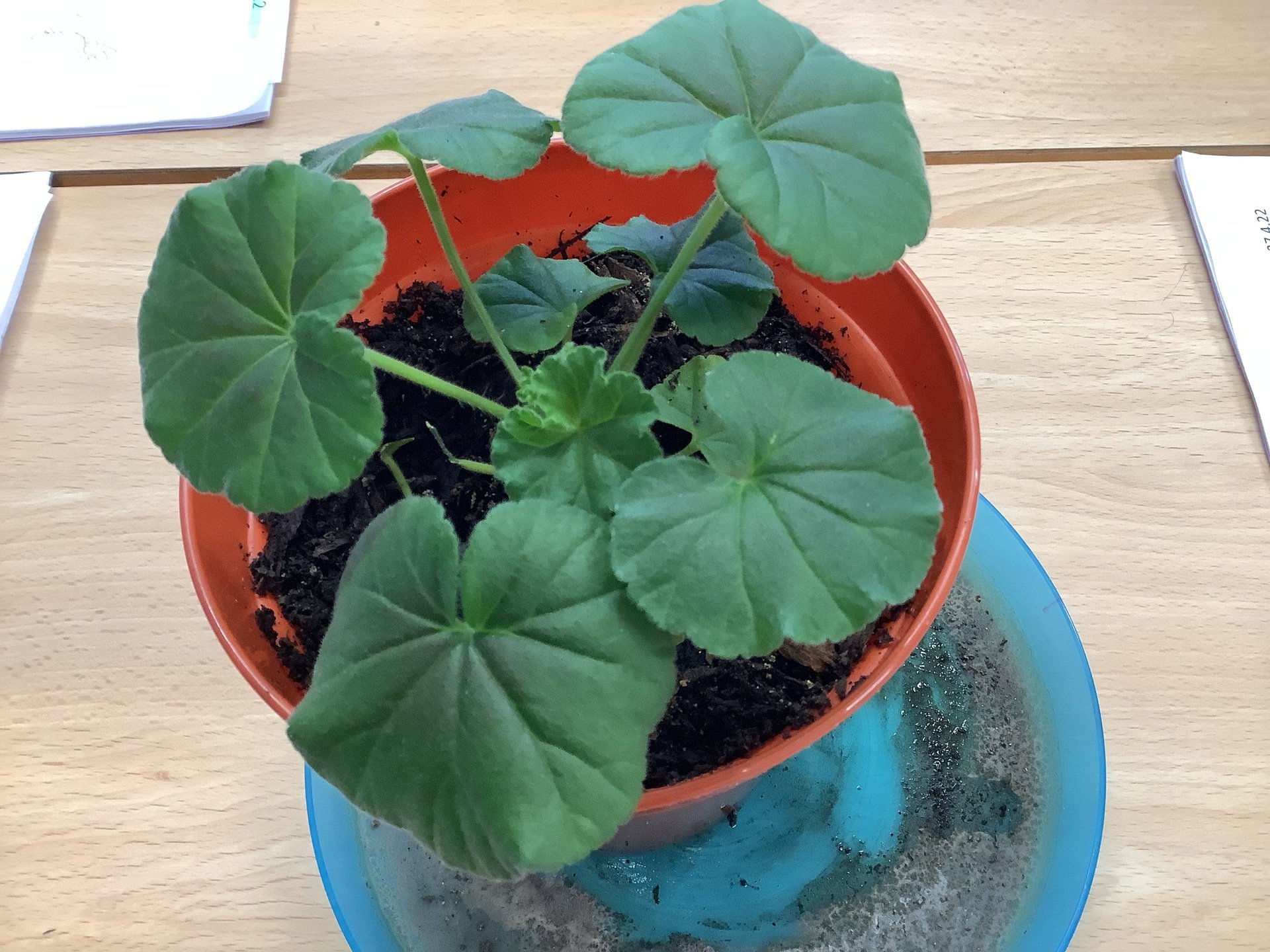 ~
On Friday we enjoyed our Dig Deep Walk to Frensham Pond.
Week beginning 18th April
Welcome back to the Summer Term .
This week we started our new story.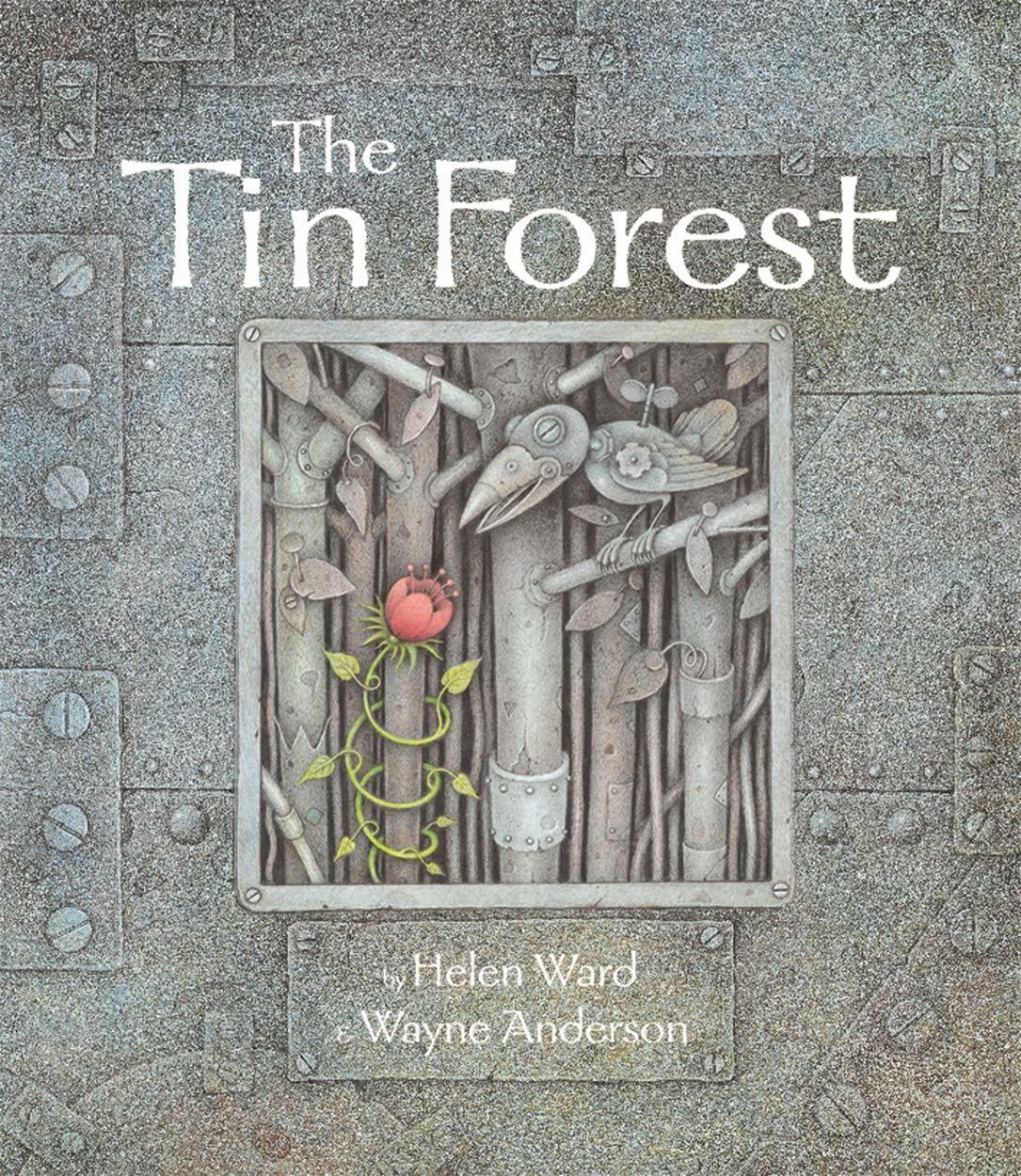 ~
In science we worked together in our colour groups to decide what our plant needs to grow well.
Week beginning 21st March
This week Woodpeckers enjoyed showing their moves at the school disco.
Week beginning 7th March
This week we enjoyed learning about capacity as we estimated and measured quantities of water.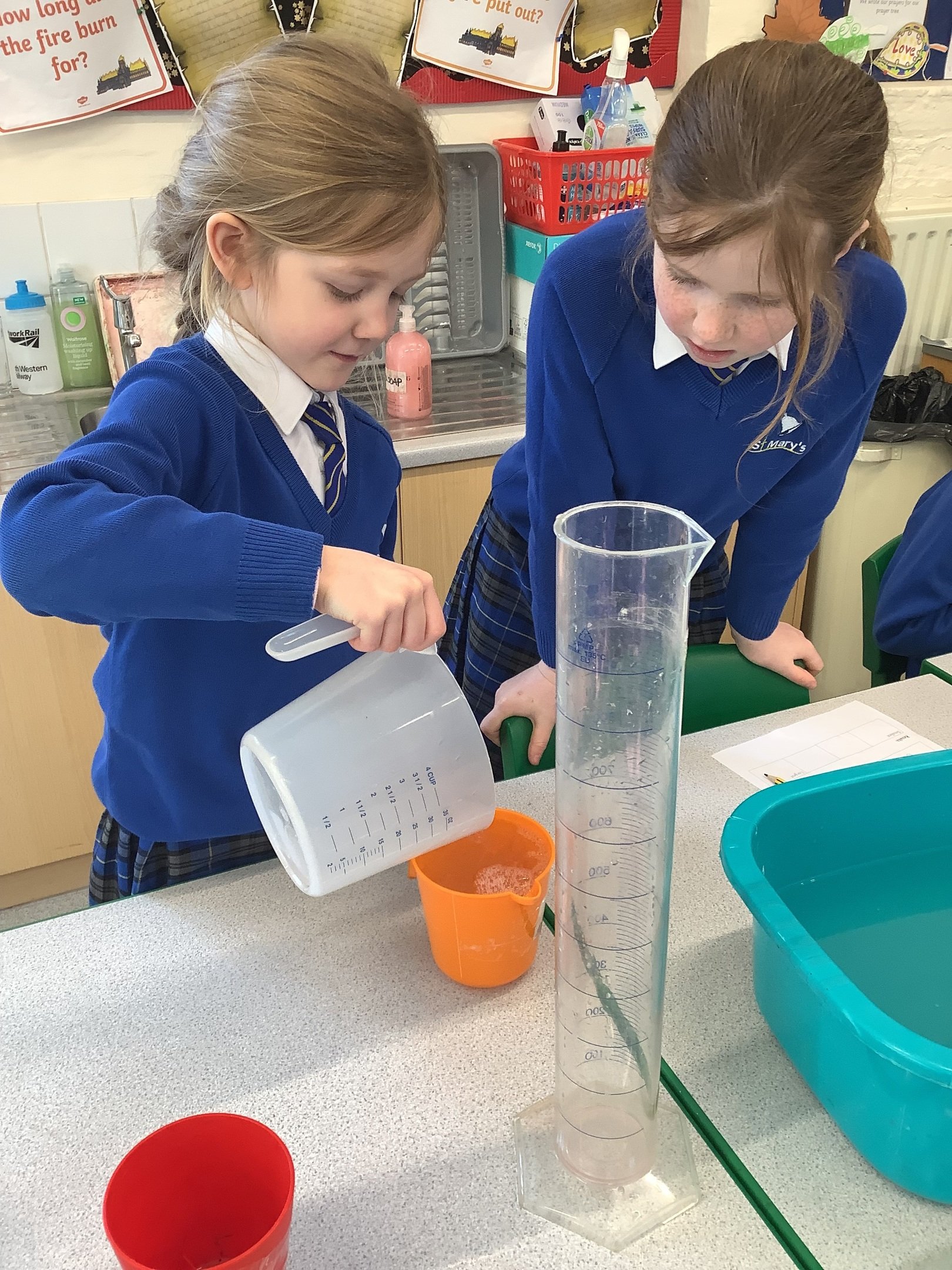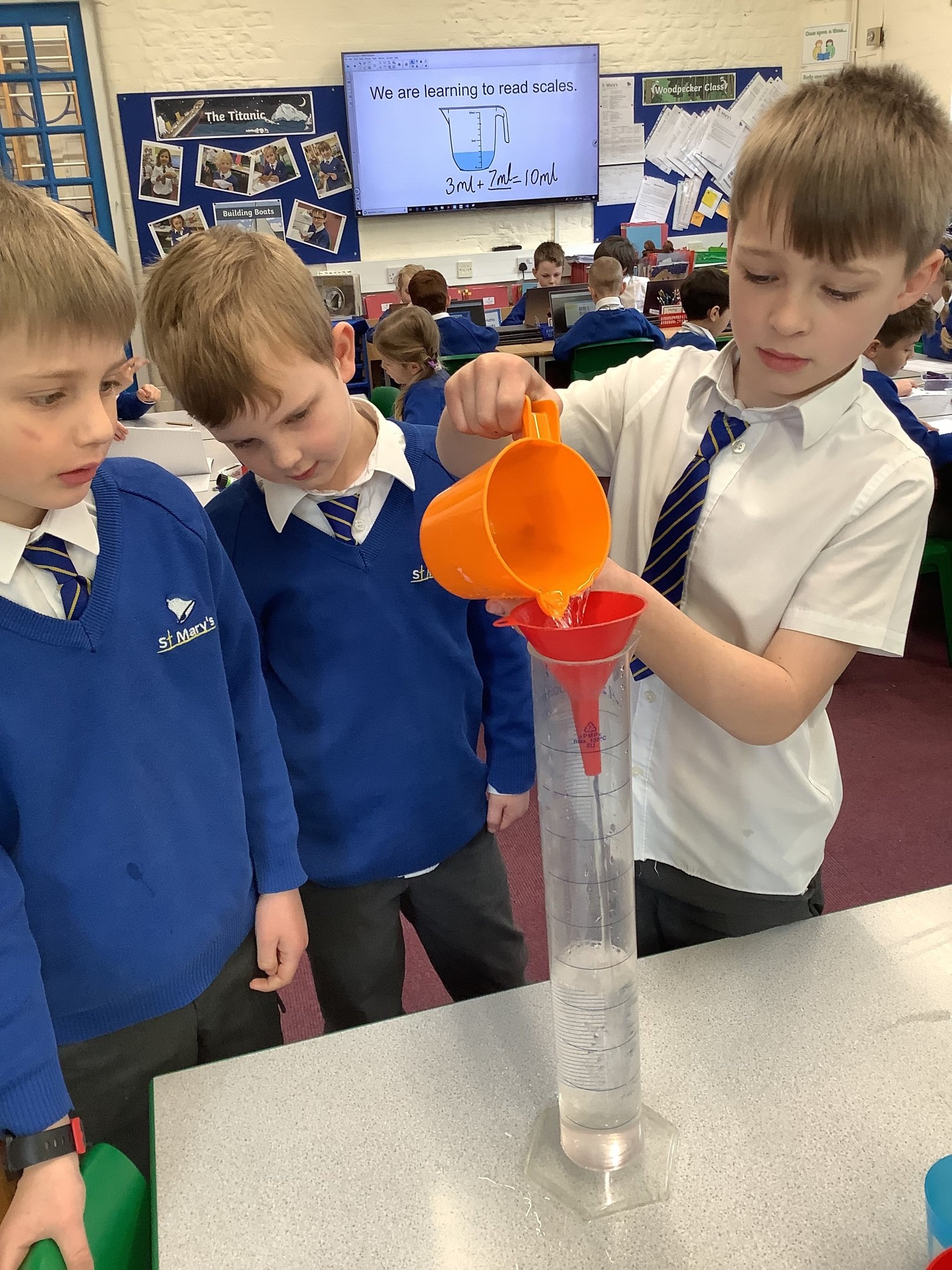 Week beginning 7th February
This week was Safer Internet Day.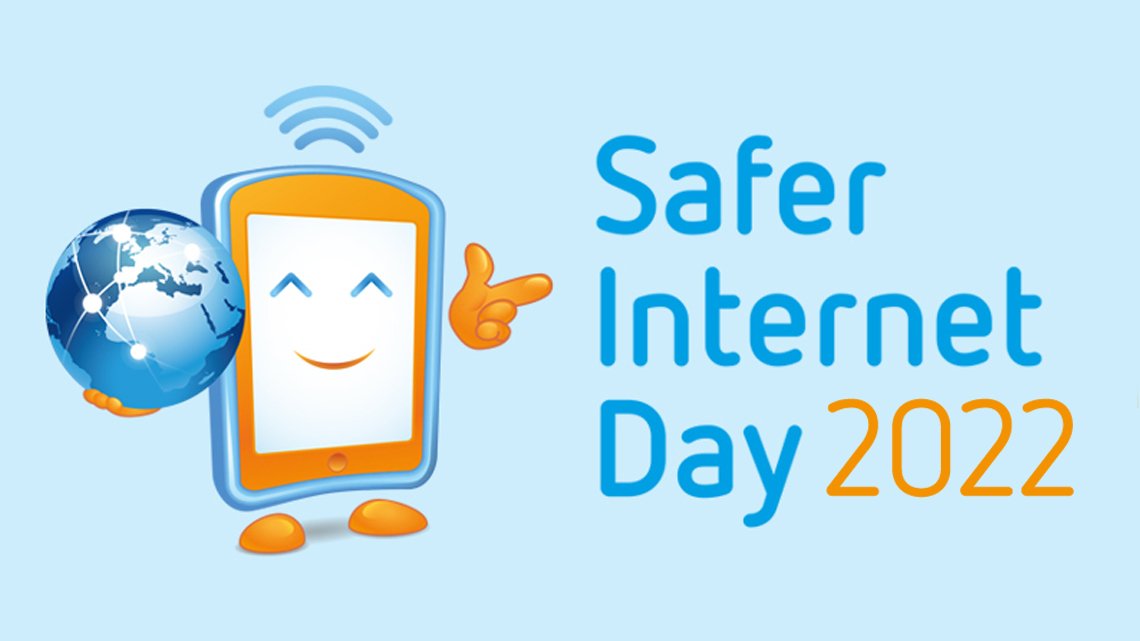 ~
We celebrated all the great things about the internet and reminded ourselves how we can stay safe. We looked at having fun online by playing games and watching shows and how we should behave with other people online.
~
Later in the week we had a Godly Play session with Mrs Dodgson. We heard the story of Noah's Ark and reflected on the story through different activities in the hall.
~
Week beginning 24th January
This week we found out about Chinese New Year and took part in an amazing workshop. We got to play drums and other musical instruments as well as perform a dragon and lion dance!
~
In art this week we created pastel fire backgrounds with a silhouette foreground.
~
Week beginning 10th January
This week Woodpeckers discovered all about London in 1666 and how a Great Fire started.
We made Tudor houses and how and why the fire spread so fast.
~
We also learned about a famous person called Samuel Pepys and how we know about the fire from his diary.
We used our imagination to write our own diary page to record what was happening.
~
~
Forest School restarted this week and Woodpeckers loved exploring the Forest.
Week beginning 13th December
What an amazing last week of term we all enjoyed!
This week we had a fun fun fun with ....
~
A party morning with a special visitor
~
A delicious Christmas Lunch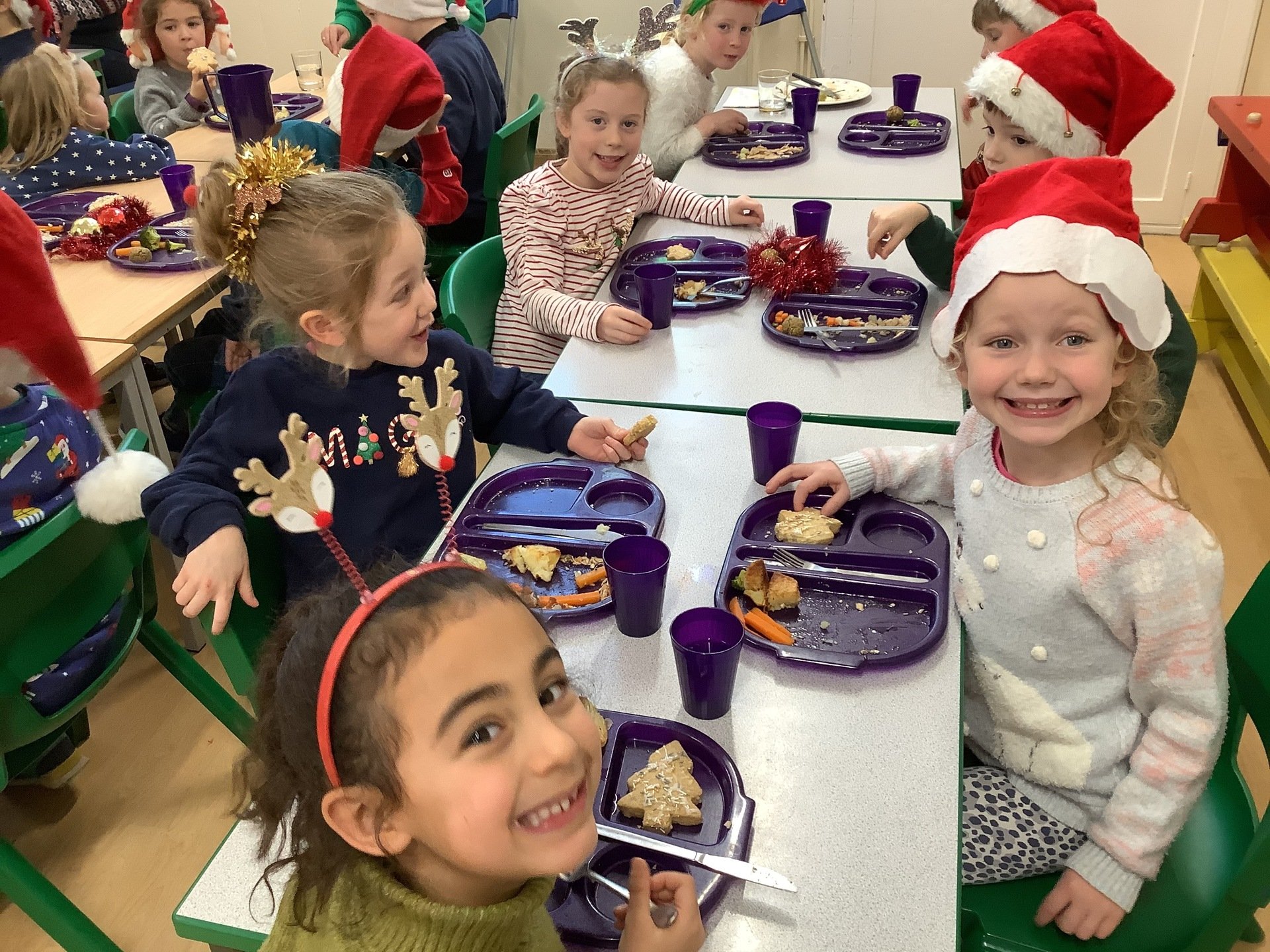 ~
A carol service in the playground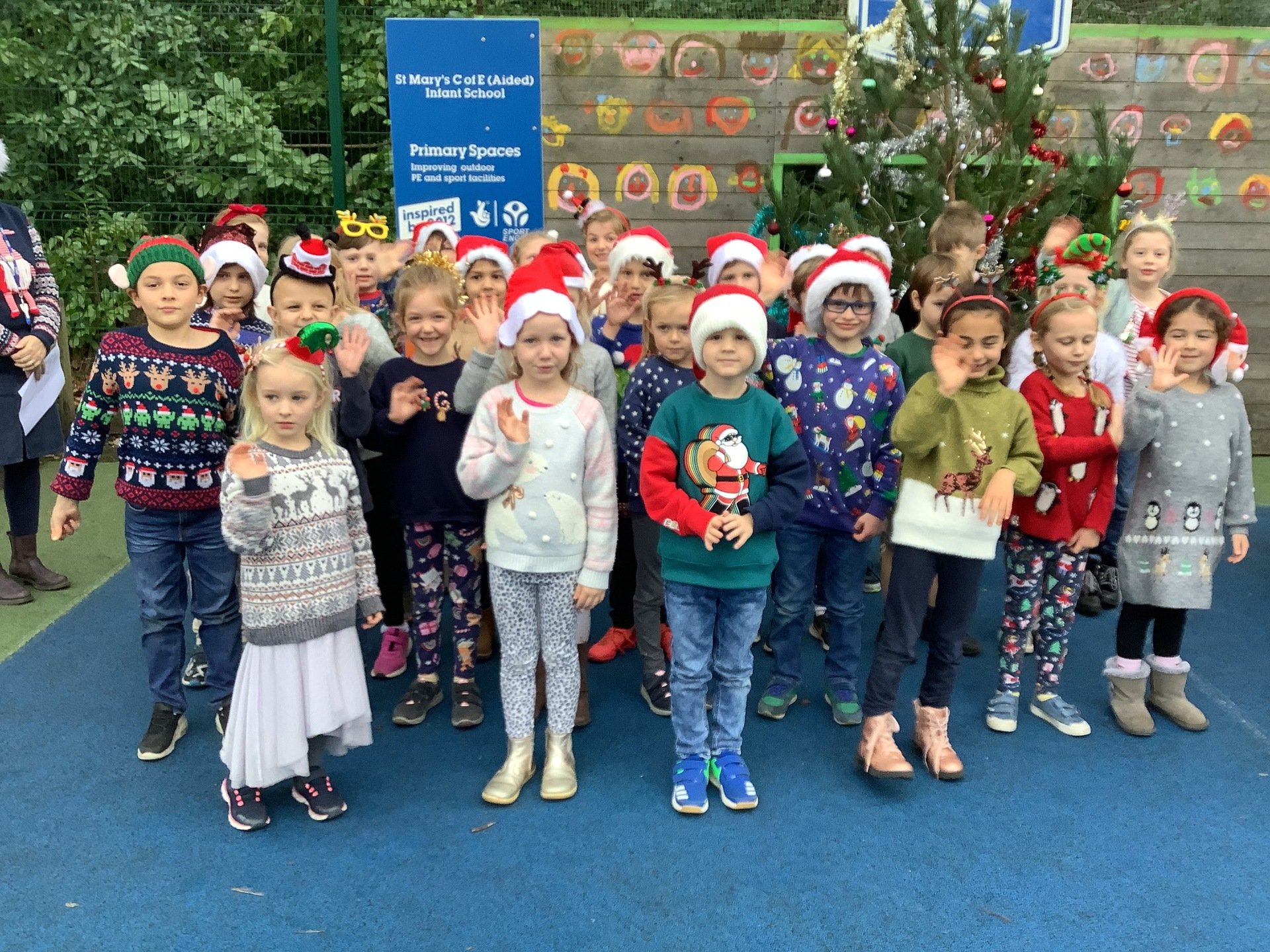 ~
A visit to the pantomime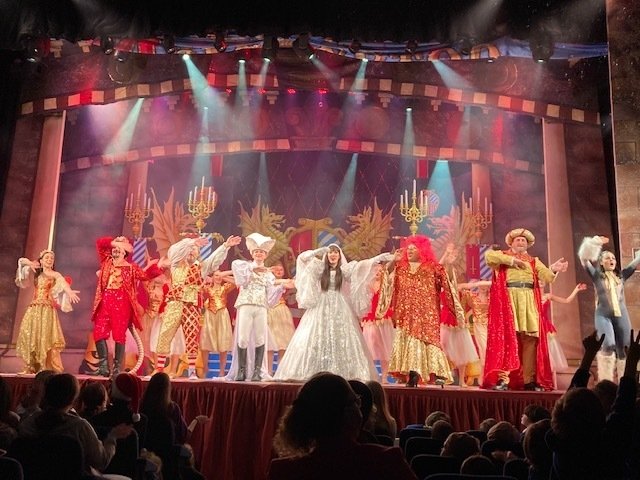 Week beginning 29th November
This week we have been busy writing stories. We used the pattern of The Papaya That Spoke and changed the events and characters. Then we learned to tell our story to help us write it.
On Wednesday Mrs Dodgson told us all about Advent in Godly Play.
Then we responded through some activities.
~
In maths this week we continued learning about fractions and enjoyed playing some group games to practise our skills.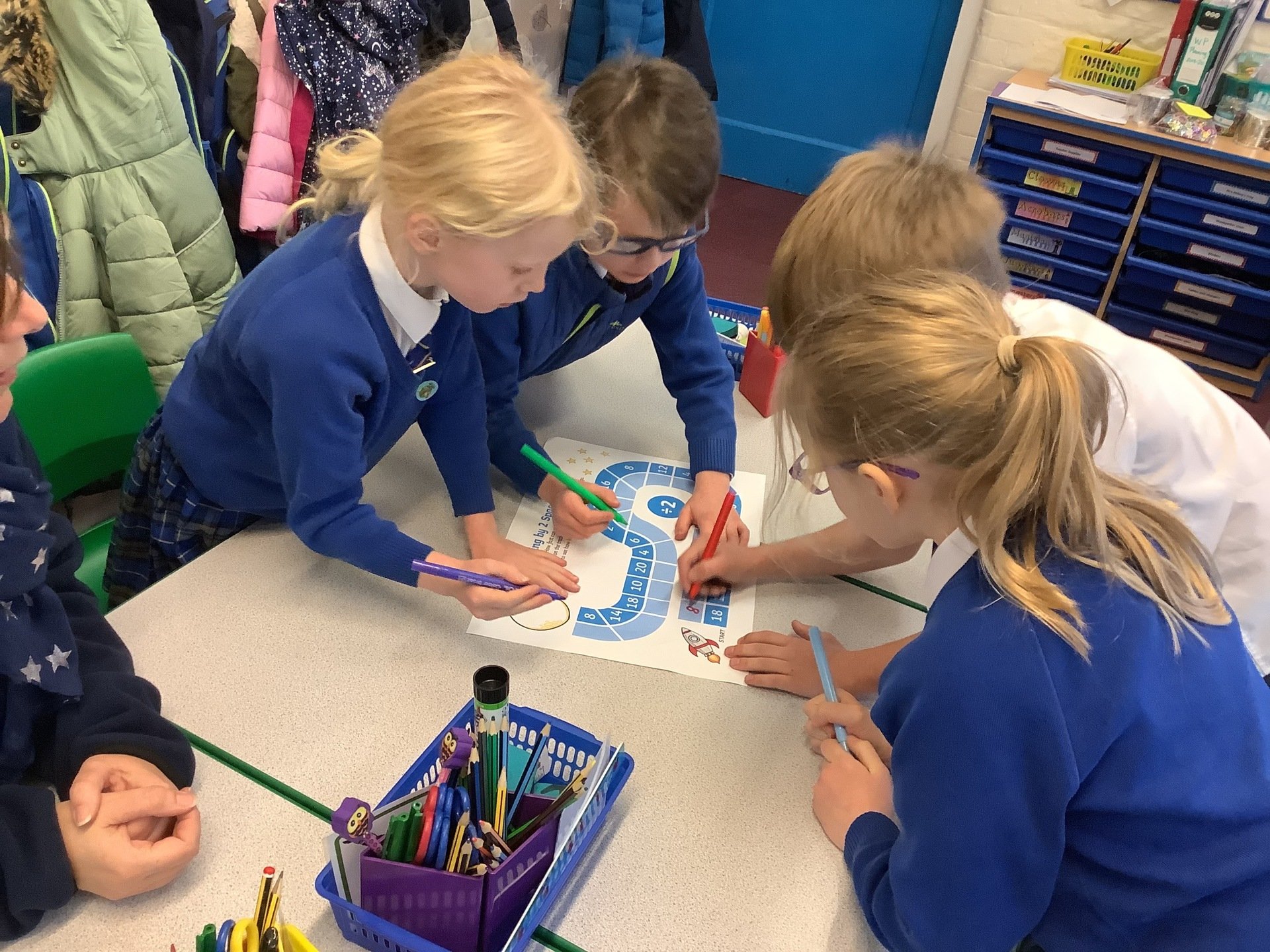 We used our amazing paper portraits to make our calendars.
Week beginning 15th November
Woodpeckers enjoyed raising money for Children in Need
by dressing up in their pyjamas and onesies.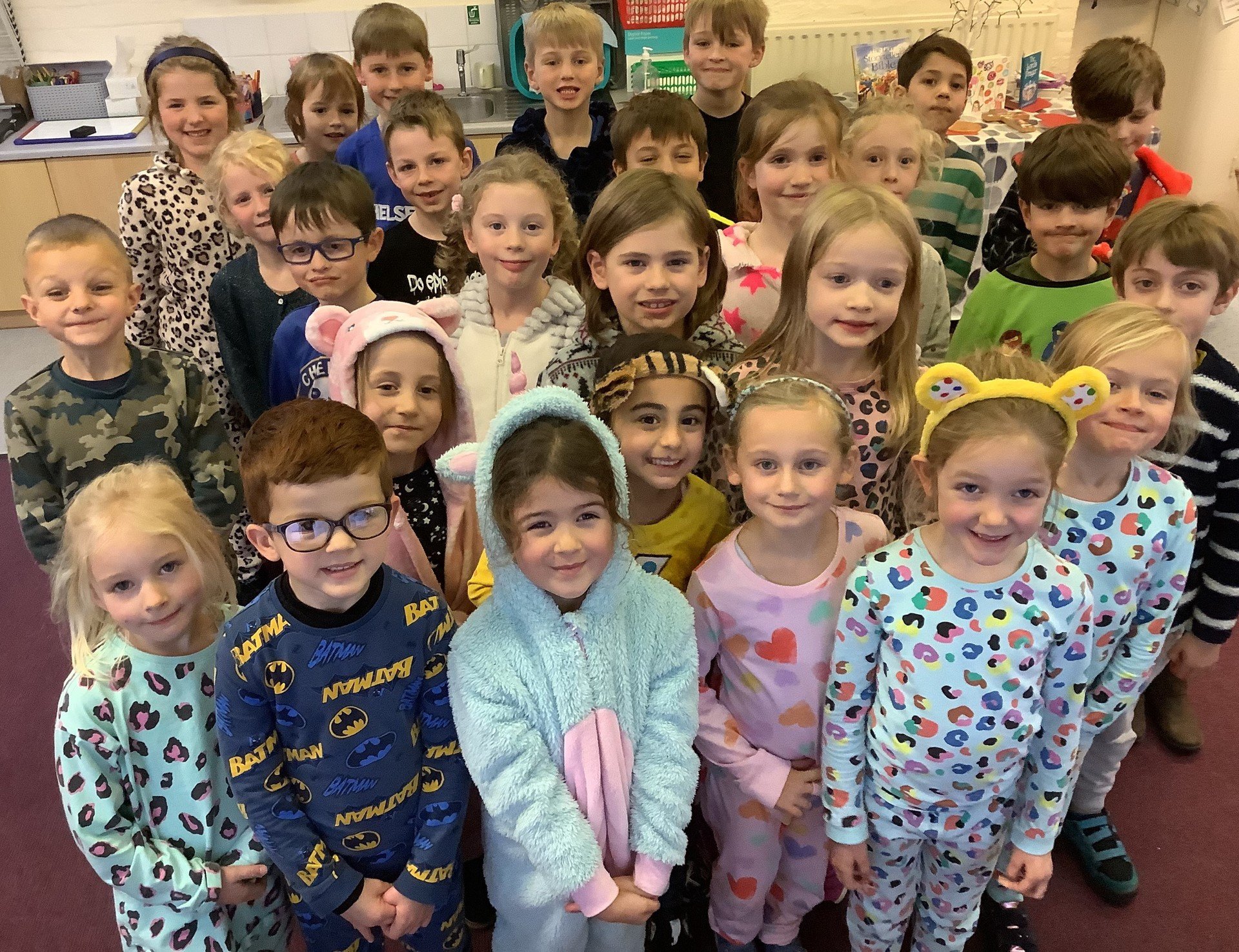 ~
Thank you for all the money you sent.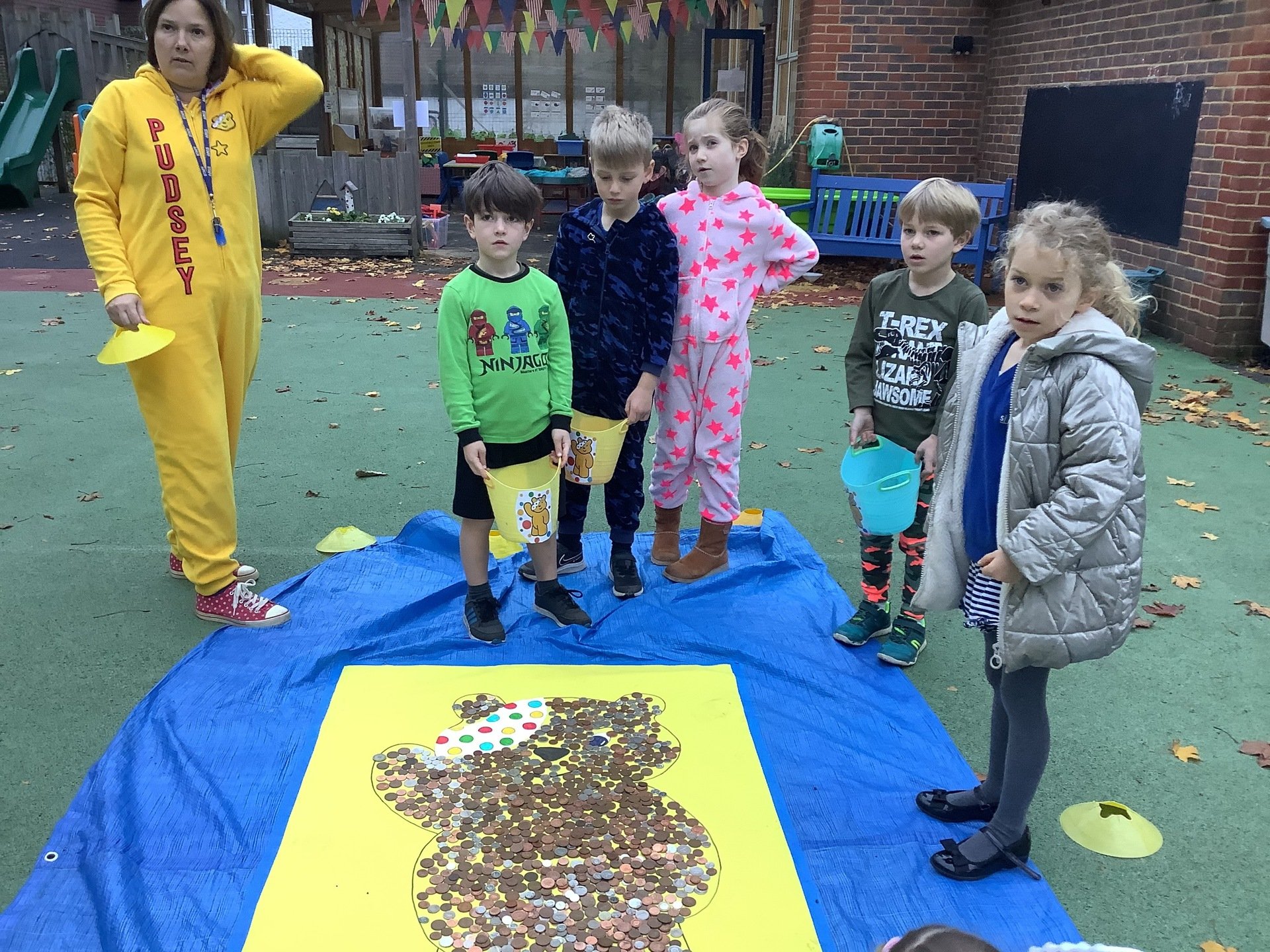 ~
On Thursday the Forest School Group helped Miss Lancaster find a very special tree.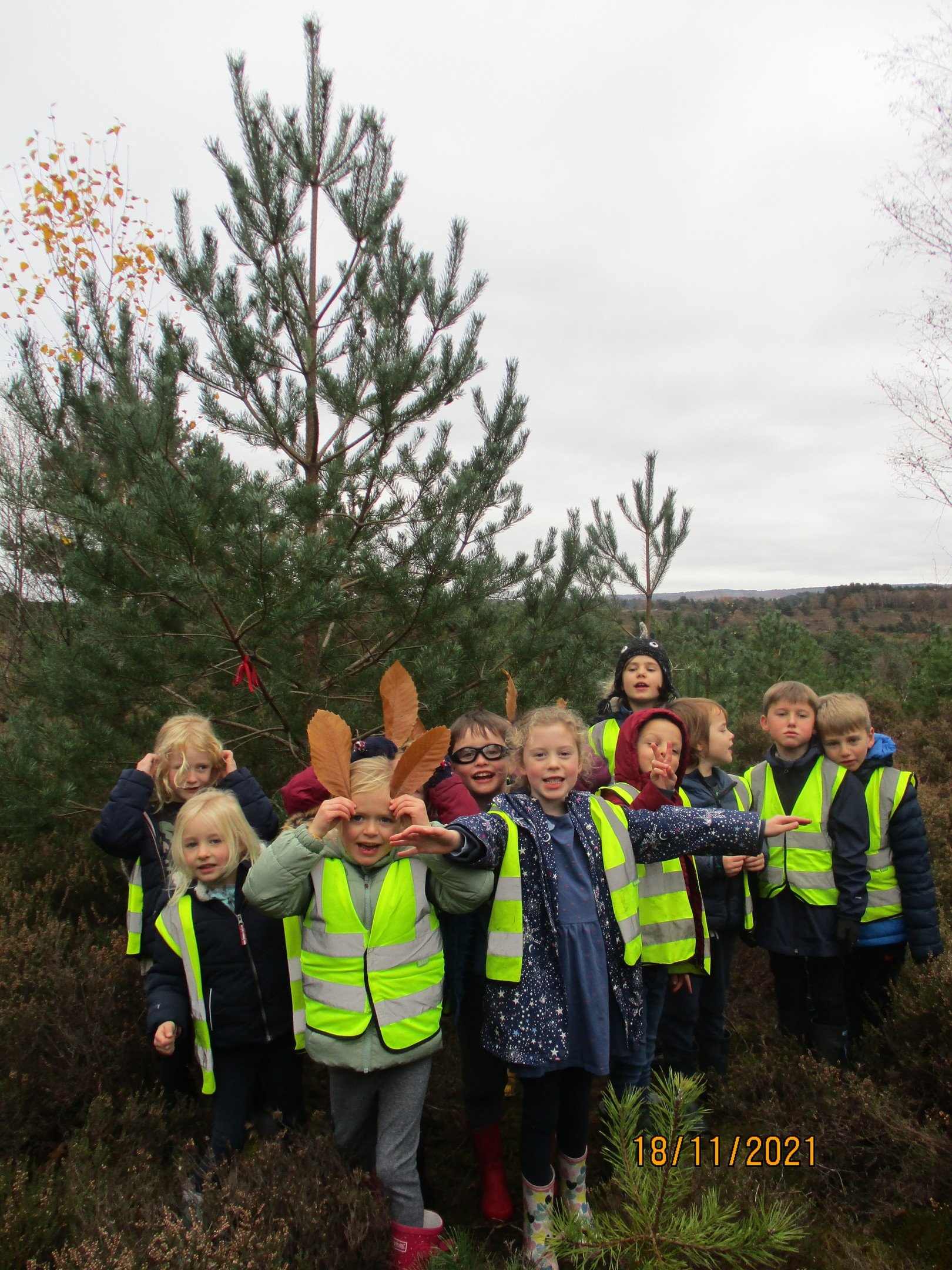 ~
They had great fun building a den too!
~
Back in the classroom the Woodpeckers have been learning more about dividing using resources to share numbers equally.
In writing they have been learning to retell the story
The Papaya That Spoke.
Week beginning 1st November
Welcome back after the half term holiday.
~
This week we have been learning about events from the past.
We have discovered lots of information about Guy Fawkes and why we celebrate Bonfire Night.
We worked together to record our ideas on a storyboard.
In our maths work we learned more about using our number facts to solve addition and subtraction problems.
~
In our computing lessons we learned more about coding and reading instructions to give the correct output.
Week beginning 11th October
This week we have been learning to estimate, measure and record lengths and heights using metres and centimetres.
We had great fun finding objects in the playground to measure.
Week beginning 27th September
This week we used The Tunnel story to write our own.
We changed the characters and events to create a new story. We worked hard to include our learning about noun phrases, contractions, similes and conjunctions.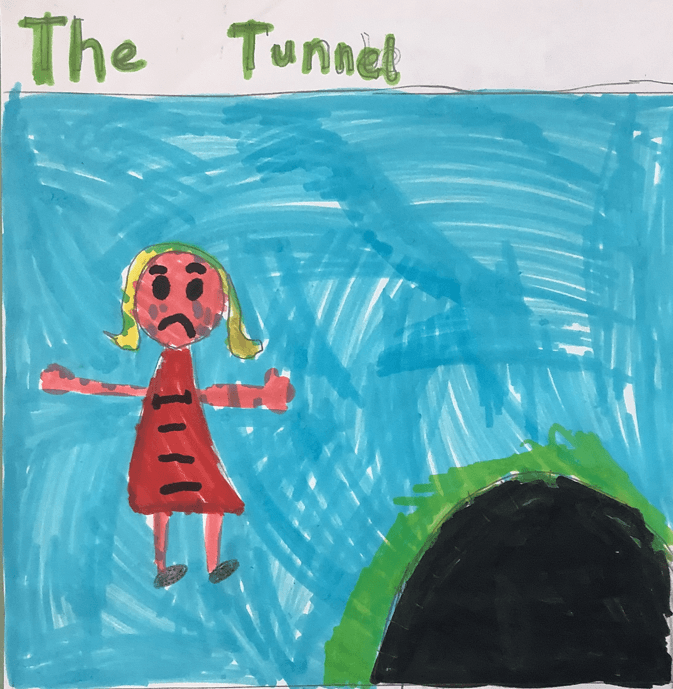 In maths we learned more about subtraction and used different words to record our work.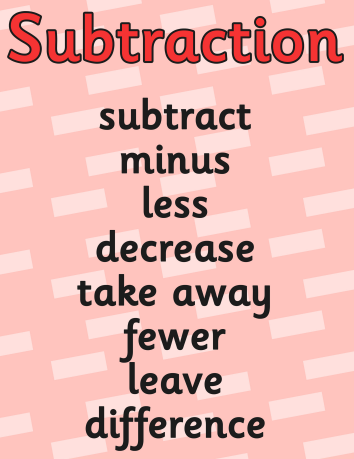 Week beginning 13th September
This week we started to read our shared book ...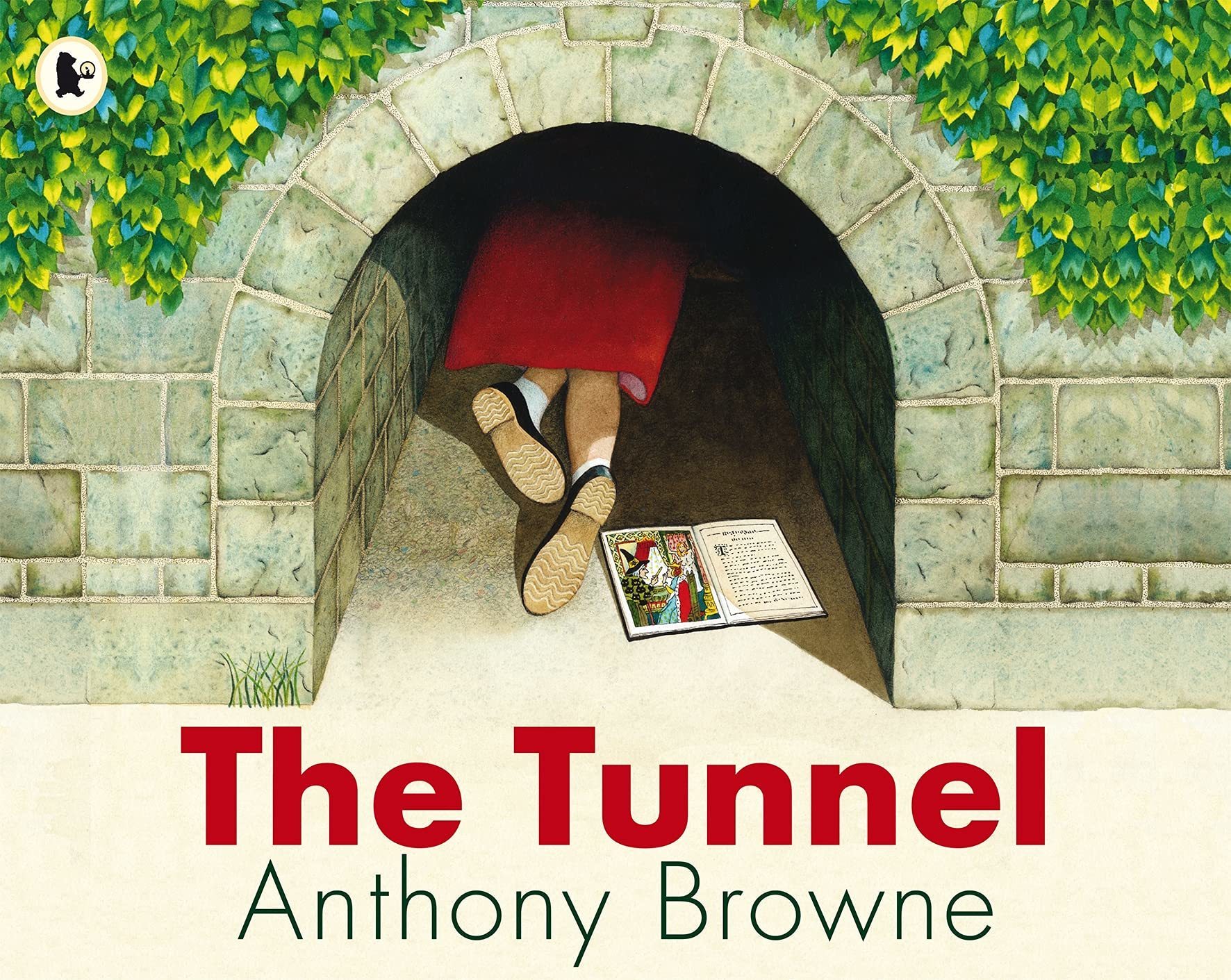 We are using the story to help us with our learning of contractions.
~
In our art work we created our portraits using paper.
Can you guess who we are?
~