In order to achieve the best possible outcome for all children by broadening their experience in a community context, the Government has initiated an Extended Schools agenda which offers 'wrap-around' care for all children from 8am to 6pm throughout the year.
The Government's aims are that:
C

hildren will be able to experience and enjoy a variety of activities such as study support, sport, music tuition, dance and drama, arts and crafts and special interest clubs such as chess – as well as play.



Parents and carers will be able to enjoy the support provided by

the Extended Schools scheme, be happy that their children are

benefiting from their experience and may also have the

opportunity to contribute to their children's learning.



Liaison between the organisers of Extended

Schools activities which St Mary's children attend

and their St Mary's teachers may help to identify

need for specialist support.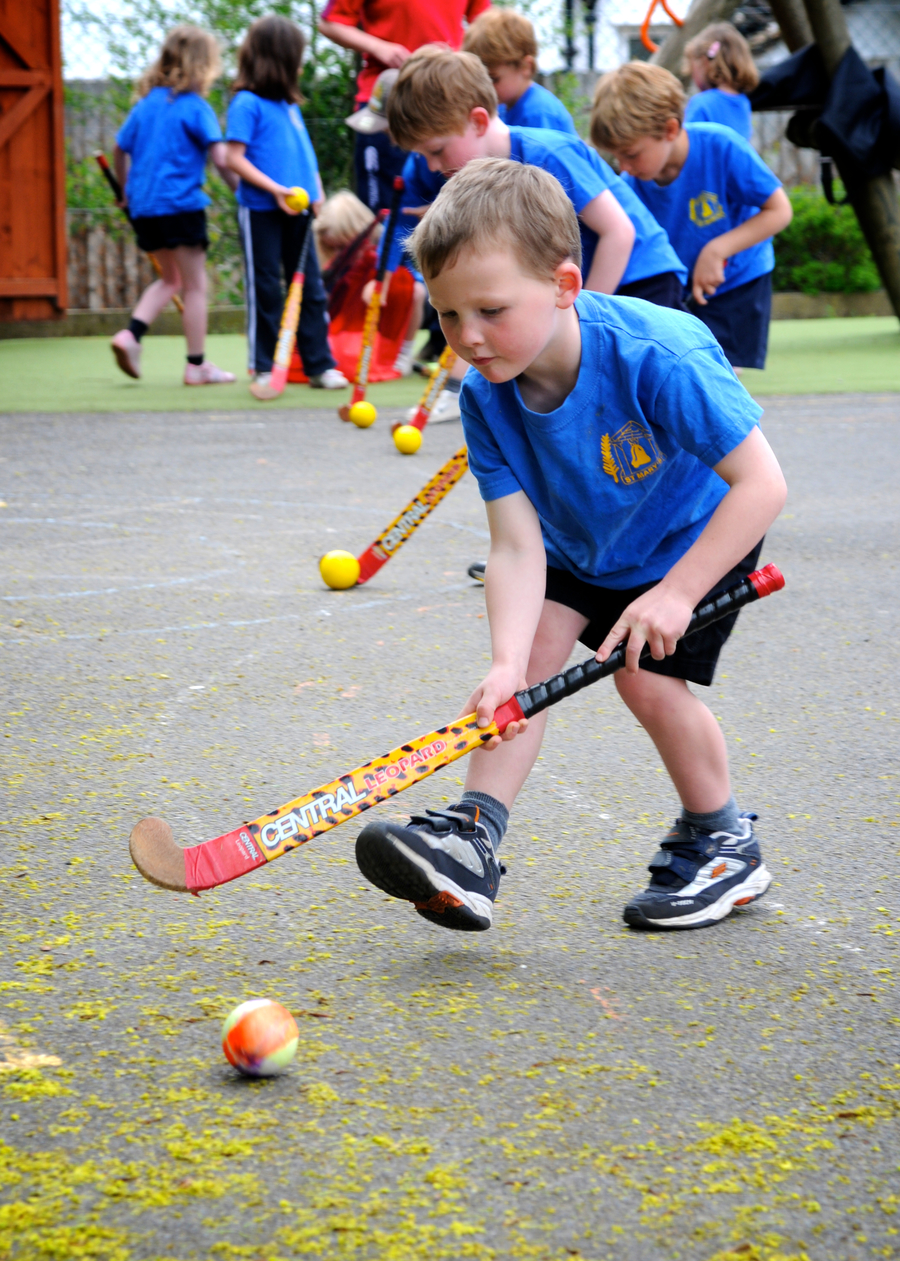 At St. Mary's we have responded to this initiative in several ways…


Before School - starting at 8am
On Monday's The Dance Movement run a Dance Club in the School Hall.
On Tuesday mornings Chelsea Football are in to provide children with multi sports played in the hall or the playground.
On Wednesdays and Fridays 'Frenchtastic' run a French class in the school library and the school hall.
And on Thursday mornings, your child may attend our yoga class run by Tatty Bumpkins.
Booking forms for all clubs are available from the school office.
After School
Our after school care is being provided by the Hawkes Club at Edgeborough School in Frensham. This independent school sends its minibus, with a chaperone, to collect the St Mary's children booked in for that day. Parents collect their children from Edgeborough School. Edgeborough's forms are accessed from the following links:
Registration Form Spring Term Booking Form 2019 Terms and Conditions
We hope to develop our before and after school care in a way that is sympathetic to the needs of everyone in our school, and which complements our Christian ethos.
Holidays
Holiday care is also offered by a number of organisations locally, and links to these are also given below.
Soccer Club at Frensham Heights
http://www.scl-online.co.uk/
First Touch Soccer at Edgeborough School
http://www.first-touch-soccer.com/
Holiday Clubs at Edgeborough School
http://www.edgeborough.co.uk/
Surrey County Council 'Out Of School Care' Information
http://www.surreycc.gov.uk/people-and-community/family-information-service/choosing-childcare-for-children-and-young-people/childcare-choices/registered-out-of-school-care