Boys
School V neck sweater*

Grey trousers

White shirt

School blue/yellow stripe tie*
Grey socks and black shoes

School backpack*
Drawstring PE bag (from school)
Ties can be bought ready tied on elastic or as ties to be knotted
Girls
White shirt

School embroidered dress (Optional summer uniform)*

Blue/yellow stripe tie*
Grey tights or white socks and black shoes

Backpack*

Drawstring PE bag (from school)
Ties can be bought ready tied on elastic or as ties to be knotted
N.B. Girls may wear grey, straight leg trousers
Summer uniform
The same, but shirts can be short sleeved. Boys can wear shorts. Girls can wear white socks. St. Mary's also has an optional summer dress available from Brenda's Schoolwear.
PE Uniform
School navy aertex shirt*

School dark blue PE shorts*

Navy jogging bottoms

Navy sweatshirt
Trainers


A spare pair of (named) socks in the PE bag is very helpful
Extras
Wellington Boots (to be kept at school)

*Items with an asterisk against them can be purchased from Brenda's Schoolwear in Camberley

Hair
Long hair (below shoulders) should be tied back at all times
Financial Hardship
Children eligible for pupil premium can be subsidised by 50% on the purchase of St. Mary's
logoed uniform.
Our uniform policy is available here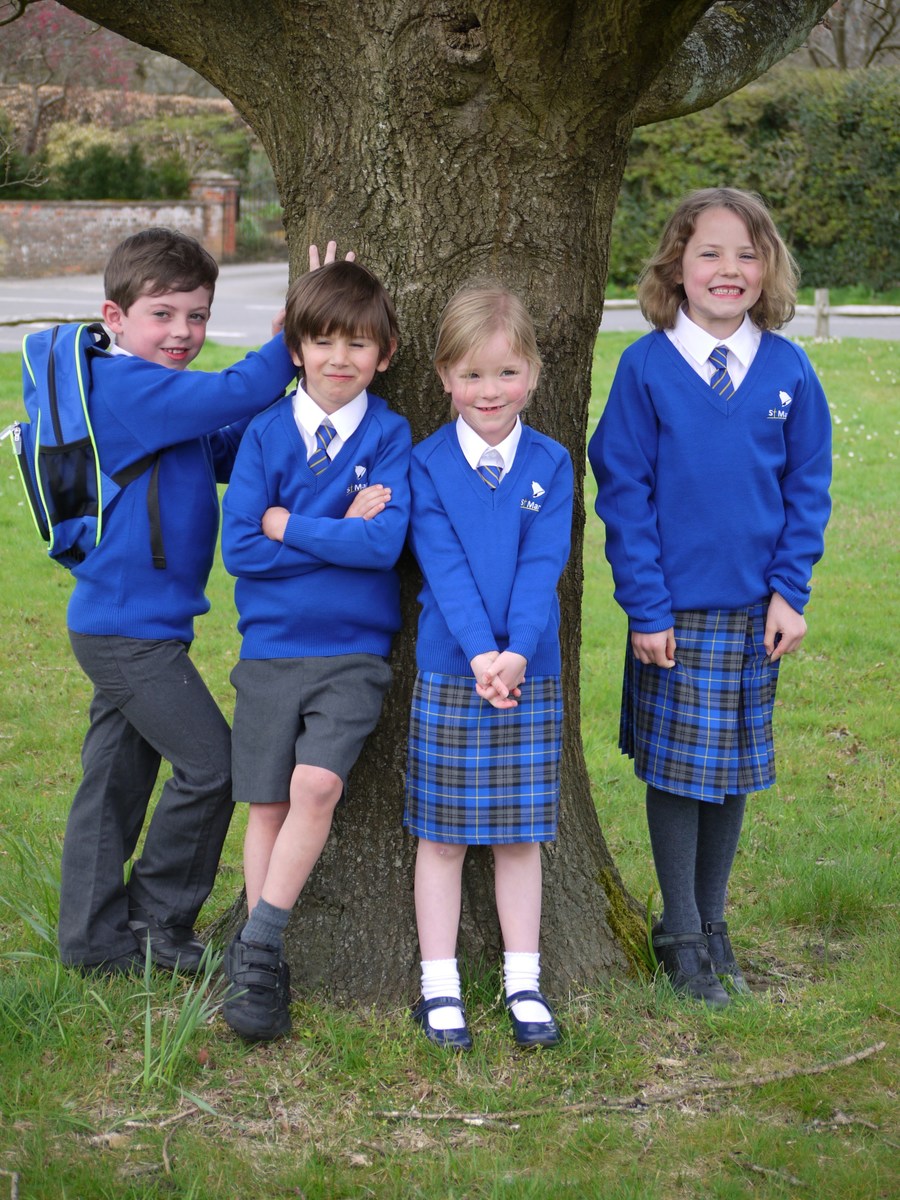 Friends of St Mary's, (FOSMS), have sales of second hand uniform at regular intervals throughout the school year.