Friends of st Mary's School
FOSMS
Welcome to the FOSMS pages of the St Mary's website!
All parents automatically become members of our thriving Friends association, which is affiliated to the National Confederation of Parent Teacher Associations.

The main aims of FOSMS are:
To enhance children's learning
To provide a social context for parents, carers and staff
Throughout the year we organise a range of events, important fund raisers, social evenings for parents, not to mention fun activities for the children!
The success of FOSMS is down to the continued support of parents and staff in volunteering their skills and time. We encourage all parents to get involved, either on a regular or occasional basis.
Below, you will find information about our meetings, events and, most importantly, how you can get involved!!
Update: Winter 2021 - the Corona Virus Pandemic has interrupted our usual social events and fund raising activities. We are still here, supporting each other and the school as much as possible in virtual ways. In December 2020 we held a very successful online Auction of Promises. We organised sales of christmas cards, designed by the children and a Christmas Decoration competition.
FOSMS Committee Members -Louise Soden -( Chair), Alicia Duffy - (Vice Chair); Louise Warren(Treasurer) Nicola Hames (Secretary) ;Anna Dickinson (Officer) Ann Gibson - Teacher rep; Amalie Buswell, Grace Parker-White, Laura Smith; Daniela Joy, Bonnie Noyce, Caroline Crampton, Katherine Weavil, Zoe Pinks - Class Representatives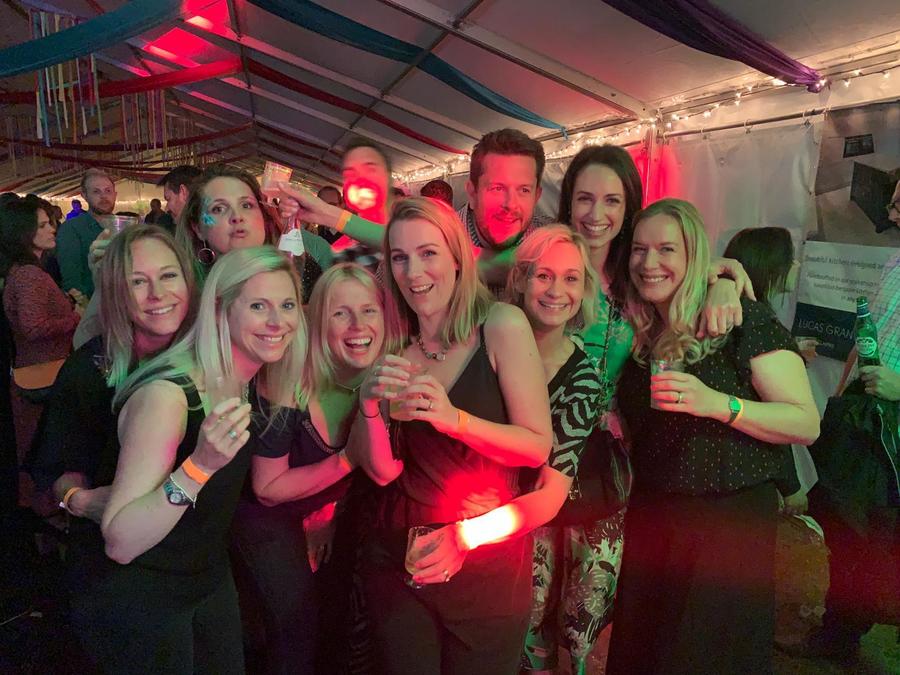 Goldfinch Class take responsibility for organising the 'Party in the Park' after Frensham Fayre - in spite of the hard work beforehand they enjoyed themselves on the night!
FOSMS EVENTS FOR SPRING 2021

Event Diary

Woodpecker Cake Sale

All to be arranged when permitted

FOSMS Meeting at The Fox

School Disco

Quiz Night

Book Sale

Film Night

Quiz Night
A class set of chrome books and the Wi-Fi infrastructure has been developed. Children now have instant supervised access to all the tools, apps and online software that tablet computing can provide. We have also helped towards the development and stocking of the new, improved library.
Please support all of this year's fund raising activities to help bring St Mary's bang up to date!